Moms of Vancouver: Erin Treloar of RAW Beauty Talks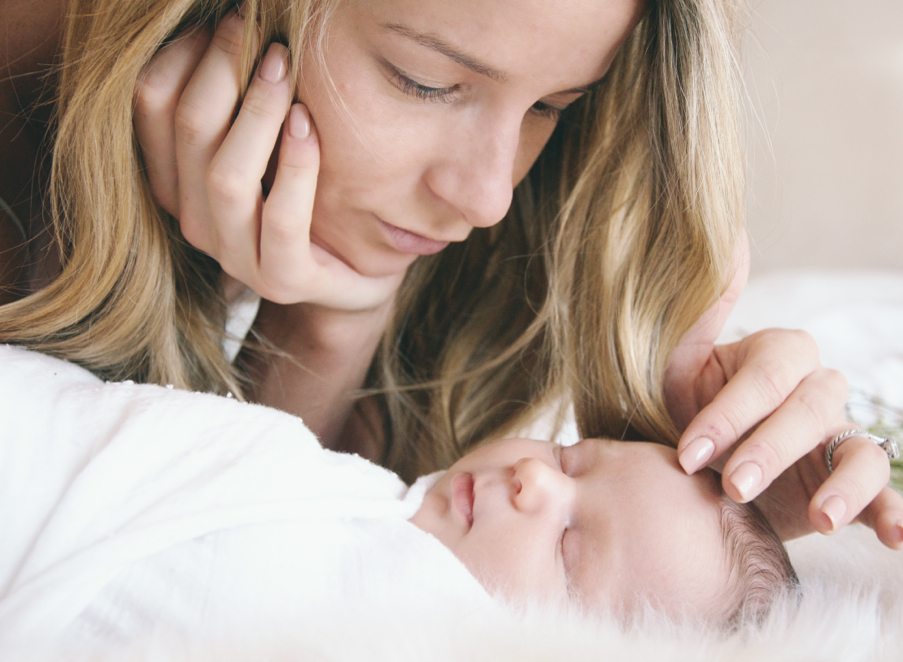 I'm a new mom to a sweet baby boy named James (3 months) and wifey to my best friend Scott (Mortgage Broker by day and badass dad, road biker and outdoorsman all other hours of the day). We live in Yaletown, five minutes away from my Pilates studio and steps away from the seawall. Before James arrived, I spent a lot of my time building my nonprofit RAW Beauty Talks and working on the family business. Now I'm practicing the fine art of mom'ing while continuing to keep the businesses moving forward. I'm madly passionate about family, friends, crushing goals, and helping girls build their self-esteem.  
Erin's top picks around Vancouver

Eastwood Cycle's Mamacita Class
Bumpin' music, a beautiful Moroccan-inspired space, a guaranteed sweat and childcare while you spin – what more could a mom ask for? What's that? Cool eucalyptus towels when you finish? Yeah, they have those too. This weekly class is also a great place to meet other moms and there are lots of coffee shops nearby so you can re-caffeinate easily on your way home.
154 W Hastings St, Vancouver
Treloar Physiotherapy Clinic + Pilates
This is my family's business and I'm super proud to include it on this list because it has really helped me through pregnancy and these first few months as a mom. I do Clinical Pilates (taught by a physiotherapist and covered by most extended medical plans! WIN!) here and went for pre and postnatal checkups with a pelvic floor therapist. I really believe the work I did here helped me get through labor without an epidural or tearing…it was either that or a miracle. Probably both.
595 W 8th Ave, Vancouver
Bella Gelateria
This was a go to spot for my husband and I in the final weeks of pregnancy (What can I say? Baby James was loving the gelato!) and I was back two days after having him. The Belgium chocolate brownie and mint chocolate chip scoops have won my heart and the fact that they have a stroller-friendly patio makes it a no brainer.  
1089 Marinaside Crescent, Vancouver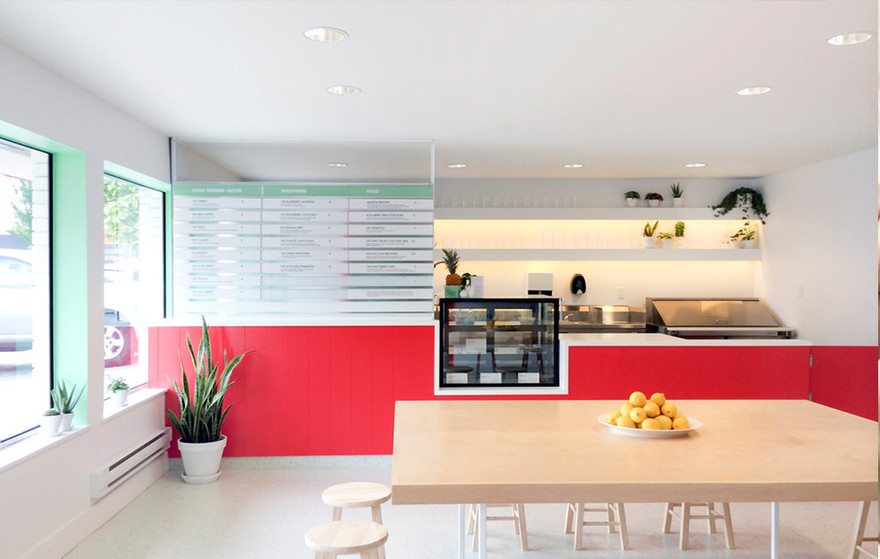 Mama Mondays at The Juice Truck Store
This awesome space hosts mamas and their babes every Monday for an educational session (think sleep training, sign language, the power of play etc.) and some bonding over cold pressed juices and smoothies. Leave feeling a lot healthier (thank you green juice) and a little more confident in what you are doing as a parent because let's be honest, most days you have no clue what's going on.
28 W 5th Ave, Vancouver
Vonbon.ca
Made from organic cotton and designed by a local mom, Vonbon makes adorable baby and toddler clothes that fit well and last despite the inevitable 5,000 laundry cycles they will go through. You can purchase everything online which means you can shop in your underwear on those days when getting dressed just doesn't seem to happen.
www.vonbon.ca
Golden Feet Foot Reflexology
Date night!! This is an easy, feel good date that will help you take a load off your feet. Golden Feet is an eccentric little spot on Broadway where an hour of foot reflexology is only $37. Afterwards, walk your happy little toes over to Menchies for candy covered ice cream or down the block to Cactus Club for a well deserved glass of wine.
550 W Broadway, Vancouver
Follow Erin on Twitter and Facebook, or visit RAW Beauty Talks.
Find more great places for moms just like you. Download JellyBeen, the social mobile app to find the best places to shop, eat and play with kids.
Image credit: Tiffany de la Llave, Eastwood Cycles, Juice Truck
Erin McGann
Erin McGann is the former Managing Editor for Vancouver Mom and Toronto Mom Now. She drinks just a bit too much coffee, is a bit obsessed about sourcing local food, plays the cello moderately well, spends too much time on Twitter, keeps honeybees on a rooftop, and has a thing for single-malt whisky. Erin is working on a novel set in turn-of-the-century Vancouver, which her husband, son and dog have to hear about all the time, and also blogs at Erin at Large.