Featured Vancouver Mom: Morgane Oger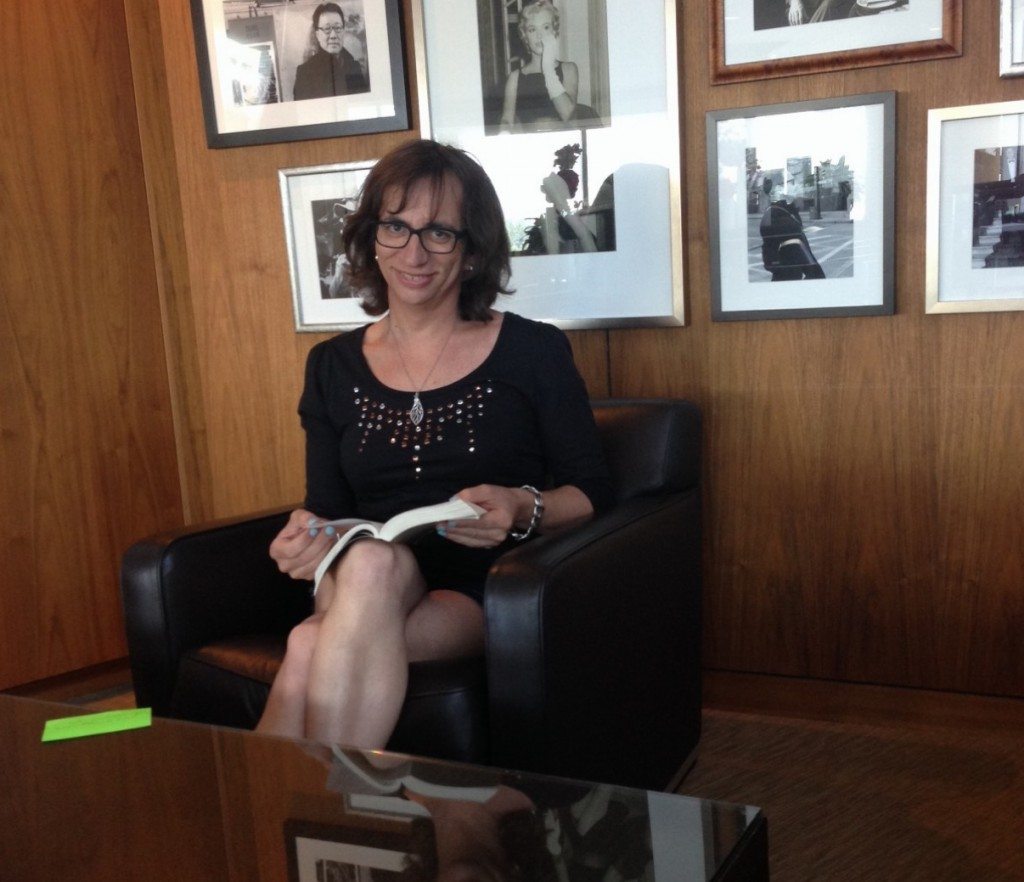 I'm a trans mom of two elementary-school kids who are with me half time. We moved to a duplex in Kitsilano from an apartment in Yaletown two years ago and found a very nice, tolerant, community with green space and a wonderful feel. I volunteer at Vancouver School Board on the District Parents Advisory Board and participate in queer-rights advocacy while working downtown as a cloud systems engineer. Our family schedule is chronically strained so I'm always chasing after that extra half hour between all our activities trying to find time to cook a healthy dinner and spend family time at home.
Morgane is speaking at Leading Moms this year. Get your ticket here. 
Morgane's favourite spots around Vancouver

Rocky Mountain Flatbread Company
Ask to let the kids make their own pizza in the back. It's creative and a hit.
1876 W 1st Ave, Vancouver
Kidsbooks
It's a fantastic book store for kids who think and their difficult parents.
3083 W Broadway, Vancouver

Arts Umbrella
Their percussion based all-boys ballet course is wonderful and has traction with the kids.
1286 Cartwright St, Vancouver
Kits Pool
On sunny days when wind blows from the west. West end by the seawall is cozy.
2305 Cornwall St, Vancouver

Oyama Sausage
There's nothing there the kids don't devour. They absolutely love the pork "rillettes".
1689 Johnston St #17, Vancouver
Devil May Wear
This is my favourite women's clothing store, mostly made by the chronic knitter owner.
3957 Main St, Vancouver
Hillcrest Pool
The kids love the lazy river and the diving board. I love the universal change rooms.
4575 Clancy Loranger Way, Vancouver
Find more great places for moms just like you. Download JellyBeen, the social mobile app to find the best places to shop, eat and play with kids.
Image credits: Rocky Mountain Flatbread, Arts Umbrella, Oyama Sausage
Erin McGann
Erin McGann is the former Managing Editor for Vancouver Mom and Toronto Mom Now. She drinks just a bit too much coffee, is a bit obsessed about sourcing local food, plays the cello moderately well, spends too much time on Twitter, keeps honeybees on a rooftop, and has a thing for single-malt whisky. Erin is working on a novel set in turn-of-the-century Vancouver, which her husband, son and dog have to hear about all the time, and also blogs at Erin at Large.