Is your family prepared for an earthquake?
Is your family prepared for an earthquake? Earthquakes are all over the news right now, and  just the thought of a child trapped under rubble triggers a parent's worst nightmare. Anticipating "the big one" is part of an ongoing Vancouver conversation and yet how many of us are prepared? Perhaps it's time to turn fear into action.
How to Prepare for an Earthquake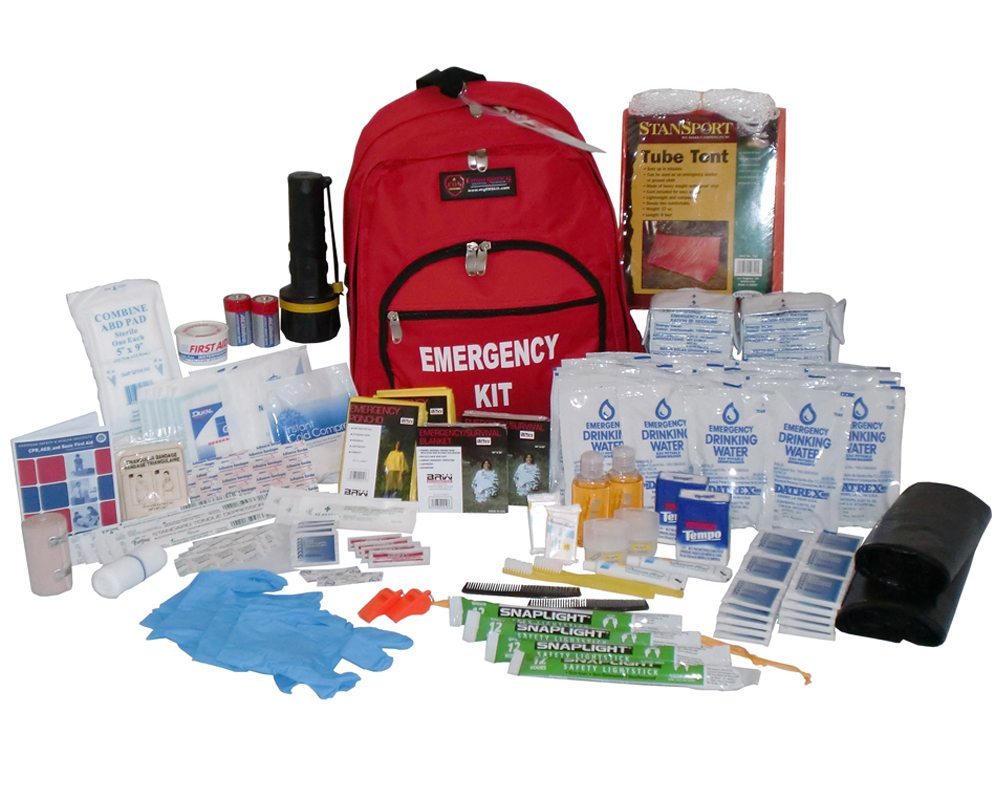 Know the basics
You'll likely be without water, electricity, or plumbing for at least 72 hours. The City of Vancouver has a good list of supplies. The basics are food, water, clothing, medicine, money, and first aid supplies.
Buy a prepared kit
There are quite a few places to get a full earthquake kit. 72hours.ca, based in Burnaby, sells full kits, packed into backpacks. They even have a kit that comes with a portable bucket toilet. Their kits have water in pouches and dehydrated food. Keep an eye on Costco, as they occasionally stock emergency kits for quite good prices. TotalPrepare.ca has an even more involved kit with water purification tablets, a wind-up radio, and much more.
Make your own kit
If paying hundreds of dollars for an emergency kit is not in your budget, you can make your own. If you go camping often, there are probably a few items in your supplies that can double as emergency kit. Get a couple of sturdy backpacks, or even big rubbermaid bins with tight fitting lids and store them in a closet or near an exit. Start with storing water, and a flashlight with extra batteries, and add something from the list every week. You'll have a full kit sooner than you think.
 Check this out!
Extra family things
Water, food, clothing – these are critical. But there are a few easy things you can add to make life nicer if there's an emergency. Store some playing cards, small toys, and maybe a small game in your kit. Also, many emergency lists include shoes, and it's worth remembering to check the sizes of your children's stored shoes, as we all know, they grow out of those things in no time.
Participate in a the Great ShakeOut Earthquake Drill
Participating in an earthquake drill is a great way to learn practical skills to survive and recover quickly from big earthquakes. On October 19 at 10:19 am, millions of people worldwide will practice how to "Drop, Cover and Hold On" during Great ShakeOut Earthquake Drills.
Ultimately, the key to making it through an earthquake is arming yourself with information, and preparing in advance. We may not know when 'Big One' will hit, but we can be ready when it does.
Image credits: SurvivalKits.org, SFU
Erin McGann
Erin McGann is the former Managing Editor for Vancouver Mom and Toronto Mom Now. She drinks just a bit too much coffee, is a bit obsessed about sourcing local food, plays the cello moderately well, spends too much time on Twitter, keeps honeybees on a rooftop, and has a thing for single-malt whisky. Erin is working on a novel set in turn-of-the-century Vancouver, which her husband, son and dog have to hear about all the time, and also blogs at Erin at Large.