Holiday Gifts: Give Experiences Instead of Things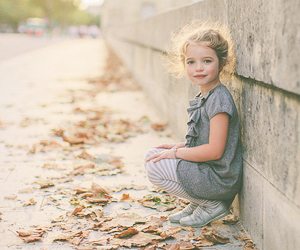 Please indulge us while we paint a picture for you. Christmas has come and gone. You've eaten turkey and cranberry sauce, visited relatives, indulged in holiday treats, hit the Boxing Day sales, and taken your kids out to see the lights. Now it's time to take down the tree, and you're faced with a dilemma. What are you going to do with all this stuff? It's a dilemma that many Vancouver families face each and every holiday season.
If you can relate, we're here today to tell you that there is a better way. This holiday season, consider giving the people on your list experiences instead of things. If you need some help getting started, never fear, because we've rounded up four great holiday gifts any Vancouver family will love.
Holiday Gifts – Experiences to Remember
1. Memberships
Many Vancouver attractions offer memberships that allow you to visit as often as you want. From Science World to the Vancouver Aquarium to Maplewood Farm to the Museum of Vancouver to the Vancouver Art Gallery to recreation passes, there are countless ways to help others get out and enjoy all that our city has to offer. These make great holiday gifts for almost anyone, as you'll find a wide range of price points to suit your needs. Then, all year long, whenever the family uses their membership, they'll think of you.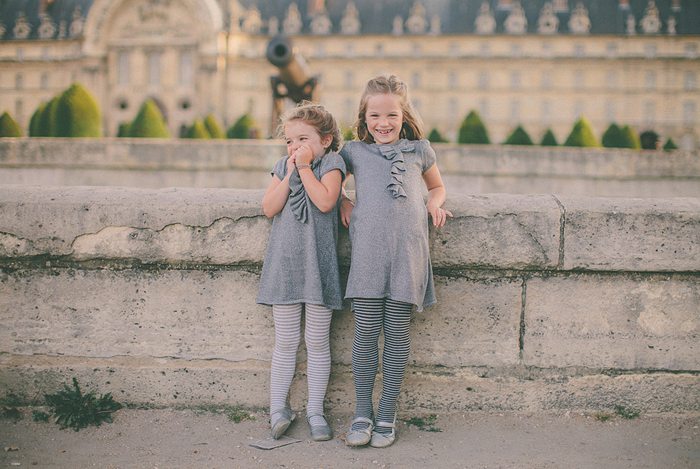 2. Portraits
No one ever said, looking back on their children's formative years, "I wish we had taken fewer portraits." A professional family portrait is something that will be treasured not just for a day, or a month, or a year, but for a lifetime. If you want to give a young family a holiday gift that they will truly treasure for a long time to come, consider gifting them with a professional portrait session. This gift may have something in it for you, as well, because you'll likely receive a quality print or two from the session for yourself. It really is win-win. Many Vancouver childhood and family photographers, like Rebecca Sehn, offer a number of fine art family portrait sessions to choose from.
3. Events
There are so many kid-friendly Vancouver events that happen every year, and tickets to attend one of these events make a great holiday gift. These are an especially great choice for older children, up to tweens and teens. From tickets to see a movie, to a chance to catch a family play, see a ballet, attend a festival or hear live music, you'll find dozens of options at a wide range of price points. If you'd like to spend more time with some people on your holiday list, event tickets can also be a great way to make that happen, as you all attend together.
4. Classes
Kids classes and activities can be a big expense for Vancouver families. Pitching in to help a blossoming ballerina, hopeful hockey player, or pint-sized Picasso reach their dreams makes for a great holiday gift that an entire family will appreciate. If pitching in for a whole year's worth of lessons is too much, consider springing for a spring break camp, weekend workshop, or day-long intensive session. You'll know that you're contributing to a young person's development, and they'll have the gift of exploring their interests and growing.
Those are just a few ideas – we know there are many more experience gifts. Do you have any favourite holiday gifts that reduce the clutter and help people connect with Vancouver? Leave a reply and let us know!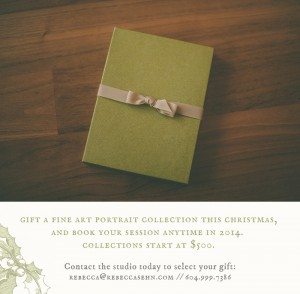 This article was sponsored by Vancouver childhood and family photographer Rebecca Sehn.
Gift a fine art family portrait session this holiday season and book your session anytime in 2014.
Fine art portrait sessions by Rebecca Sehn include wardrobe and location planning, professional hair and make-up styling, as well as guidance in selecting the perfect custom product such as a canvas wall portrait or luxury fine art album.
Collections start at $500. Contact the studio today to select your gift.
Amber Strocel
Amber Strocel is a writer, aspiring math teacher, suburbanite, wife and mom of two. She believes in the power of the Internet to connect people, and she believes that numbers are the poetry of the universe. You can often find her knitting, sewing, volunteering, working in her garden, and sneaking chocolate when no one's looking. She blogs at Strocel.com and shares her photos on Instagram as @AmberStrocel.