Moms on the Town: Vancouver Girls Night Out
Mother's Day is less than a week away, and one great way to celebrate is to round up some of your mom friends to blow off some steam. Leave the kids at home and enjoy a Vancouver girls night out. Need some ideas? We have four suggestions to choose from.
Four Vancouver Girls Night Out Suggestions
1. Chewies Steam & Oyster Bar
What are the ingredients for a fabulous Vancouver girls night out? Great food, fabulous cocktails and a great patio top our list, which is why we love Chewies. Our own Eschelle Westwood had this to say about the eatery's Coal Harbour location: "Seafood places are everywhere in Vancouver. Finding one that really marries together amazing food, a great atmosphere and one incredible Caesar selection is something that has to be shared. Chewies Oyster Bar is definitely the kind of place that needs to shared, especially with all your girlfriends."
More info: vancouvermom.ca/for-mom/where-to-eat-in-vancouver-chewies-oyster
2. Posh Shopping Tours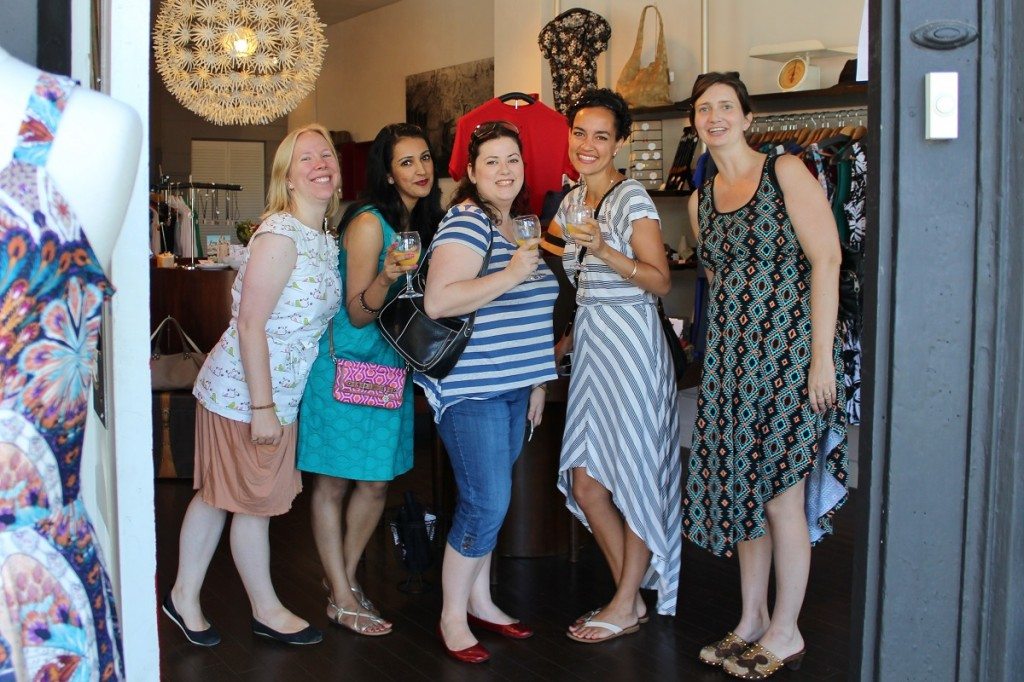 This is less Vancouver girls night out, and more afternoon out, but it's such a fabulous afternoon that we're including it on our list anyway. The premise is simple. You round up a few friends and hit the town on a curated shopping tour, where someone in the know drives you to a variety of great local boutiques. Whether you're looking for great vintage finds, you want to get acquainted with some Vancouver designers, you need some great casual basics, or you're on the hunt for something truly glamourous, these tours have you covered. You'll see the city in a whole new light, and discover great new answers for where to shop in Vancouver.
More info: vancouvermom.ca/for-mom/where-to-shop-in-vancouver-posh-shopping-tour
3. See a Show on the Cheap
We originally rounded up this idea when we were looking for cheap date night ideas, but we think it works just as well for a Vancouver girls night out. We have three suggestions. The first is to take in a show at the Rio. The theatre is licensed and 19+, so you can enjoy a drink while you watch a show. Mondays are cheap nights, making for a fun and affordable option. Our second suggestion is to search out half price tickets online at Tickets Tonight, to find a show you can see tonight on the cheap. Finally, the Vancouver Theatresports League is fun and affordable, and you can bring your drinks into the theatre with you. In fact, you can bundle the price of a drink right in with your ticket.
More info: vancouvermom.ca/for-mom/cheap-date-night-vancouver
4. Try Some Craft Beer
Vancouver has a thriving craft beer scene, making a girls night out to taste some brews a perfect fit, especially as the weather gets warmer. We suggest the Tasting Room at Parallel 49, where you can taste and learn about different kinds of beer. Contributor Lee-Anne Ekland had this to say: "If you get a big group of moms together, call ahead to be sure you can get seated at the bar. The bar staff know their stuff and when it comes to craft beer there is much to learn… Craft beer is the new wine for moms in Vancouver."
More info: vancouvermom.ca/for-mom/where-to-shop-in-vancouver-craft-beer
What about you – what are your favourite ideas for a Vancouver girls night out?
Amber Strocel
Amber Strocel is a writer, aspiring math teacher, suburbanite, wife and mom of two. She believes in the power of the Internet to connect people, and she believes that numbers are the poetry of the universe. You can often find her knitting, sewing, volunteering, working in her garden, and sneaking chocolate when no one's looking. She blogs at Strocel.com and shares her photos on Instagram as @AmberStrocel.