Great date night spots in Vancouver
It's hard getting away from the kids to have some one-on-one adult time. So when the planets eventually do line up, you'll want to head somewhere memorable like these great date night places.

This is the perfect place to sip cocktails and share delicious, artistic Japanese dishes.  I recommend a seat at the bar. The staff is incredibly friendly. Don't be frightened if they give you an enthusiastic welcome when you walk through the door. Oh, and Saturday is Tequila night – just saying.
#105-375 Water St, Vancouver

Now hear me out. Remember those cool Pink Floyd laser light shows the Vancouver Planetarium used to host? Well since their cancellation, the BCIT Planetarium and Roundhouse Productions has picked up the torch. Nothing says love like a trippy laser show and some hard rock to blow your hair back. Every Friday and Saturday night for $11.
3700 Willingdon Ave, building SW3, Burnaby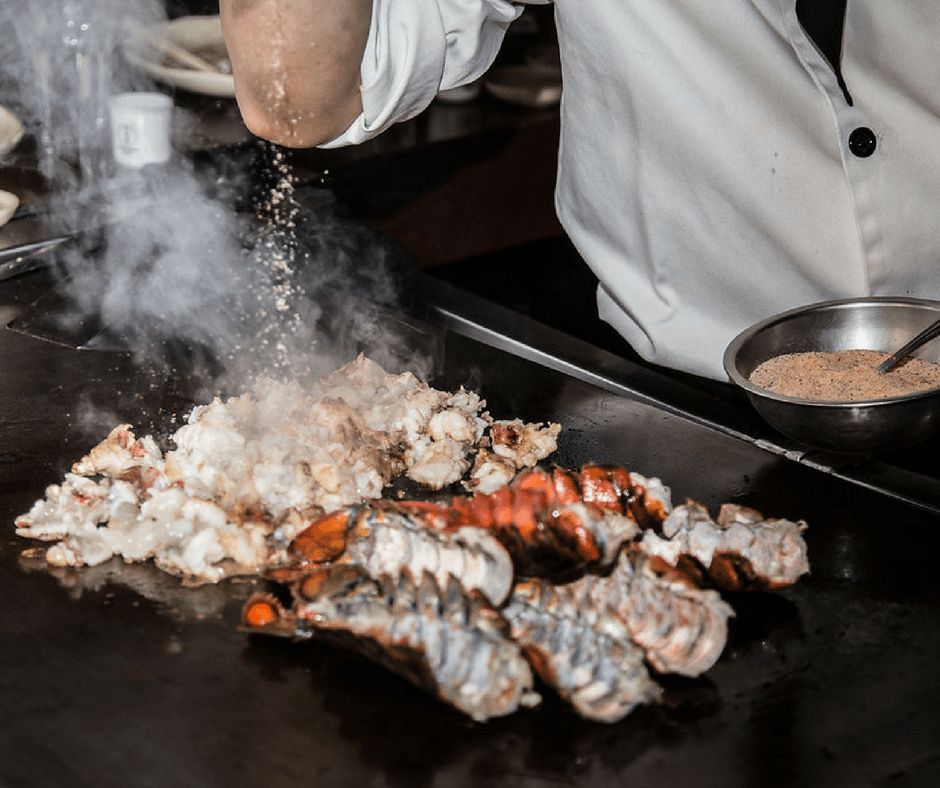 If you're looking for dinner and a show, try Kobe. It's authentic teppanyaki-hibachi style cooking with something for everyone. I recommend the steak and lobster, or if you really want to splurge, the Godzilla. Vegetarian options are also available. This is a popular place, so make sure to reserve ahead of time to assure a seat.
See Also
1042 Alberni St, Vancouver

Fresh seafood, an incredible view of False Creek and the best Whiskey Sours in town. What more could you want for a great date night out? Tons of plates to share – the Haw Gow shrimp dumpling or The Sand Barge filled with prawns, oysters, mussels and fresh crab is a must.  Remember, you don't have to share dessert with the kids, so White Chocolate Cheescake – you're welcome.
#102 1535 Johnston St, Creekhouse, Granville Island, Vancouver
Angela Robertson
Angela Robertson is a writer, mother of two and classic rock aficionado. She spends way too much money on sour keys, and when she's not spinning her records for her kids, she's blogging about them at Rock 'n' Rattle.