Post by Jen Pistor
Bathing suit season is quickly approaching. We are here to help you get that body of yours, swimsuit ready. So here we go!

Step 1: Buy a swimsuit
Step 2: Put it on your body
Done! Your body is now swimsuit ready!
If you are in the market for some new swimwear, we have rounded up five of our favourite brands for you to swoon over. They check all the boxes. These brands are all women run, Canadian brands, have ethical practices, and embrace the fact that women's bodies come in all shapes, sizes, and ages. If these sound like the kind of companies you like to get behind, then you'll love what they are offering to cover up your behind at the beach this summer!
Ethical swimwear for every body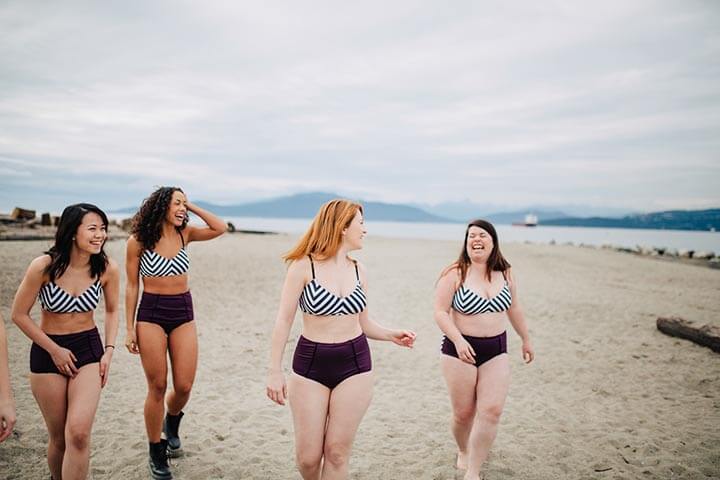 Mood: For a Retro Vibe
From: Vancouver
In their words: "Wear what you want for your body, age, and style. These mix-and-match swimsuits are made for surfing, tanning, kayaking, and running after your kids. They love six-packs, stretch marks, pears, petites, and plentiful busts."
Size Range: XS-4X
Ethics: Locally designed and made in Vancouver. Uses fabrics like recycled polyester. Gives back to local charities.
Mood: For Bringing Your Sexy Back
From: Vancouver
In their words: "One of our core values is conservation, and we use only the best available in sustainable textiles and biodegradable and reusable packaging, with out sacrificing style and comfort. We also make our product locally and ethically in Vancouver, BC."
Size Range: XS-XXL
Ethics: Locally designed and made in Vancouver. Fabric is made from recycled water bottles. They offer a recycling program for your end of life swimwear. When you are finished with your suit, you can return it to them and receive a 20% credit towards your next purchase.
Mood: For Stand Out Style
From: Vancouver
In their words: Our mission is "To change the way Women feel about swimwear and to provide confidence and empowerment "one-piece" at a time."
Size Range: XS-XL
Ethics: They make their product in Canada to reduce their carbon footprint. They also strive to have as little waste as possible. Gives back to women's charities.
Mood: For the Every Woman
From: Toronto
In their words: "We believe it's time that all women lived totally, unapologetically free. Free from judgement. Free from self-doubt. And free to be yourself. That's why every intimates product that we design is made with one goal in mind: to make you feel more comfortable in your own skin."
Size Range: S-XXL+
Ethics: Knix is committed to ethical sourcing. All their products are designed in Canada and manufactured in socially and environmentally responsible factories in China, just outside of Shanghai and Seoul, South Korea.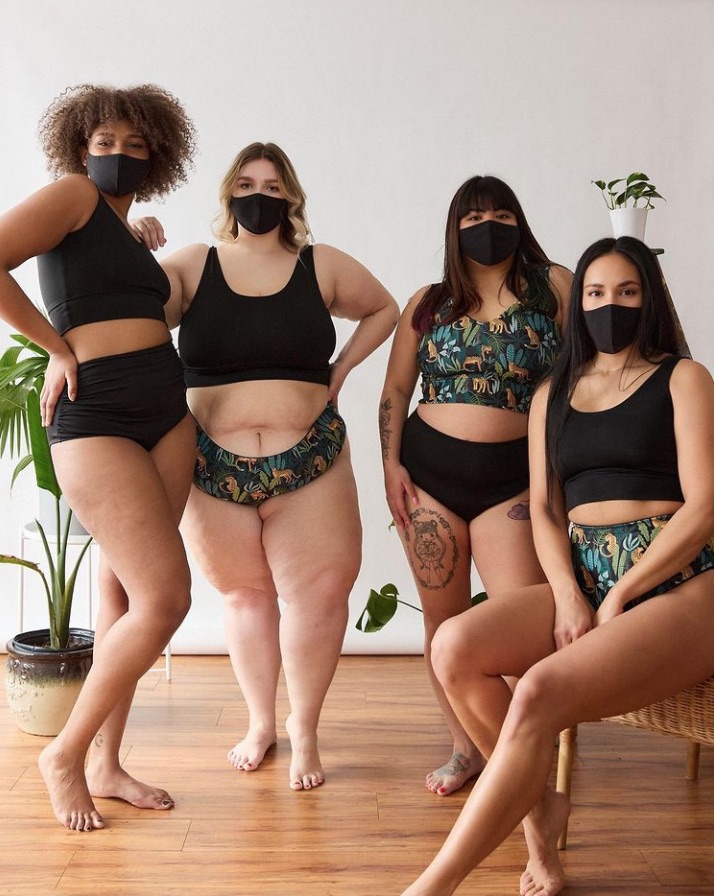 Mood: The One To Watch. Last year, Free Label both launched and sold out their entire swimwear collection in a matter of days. Catch their new collection (above) while you can!
From: Vancouver
In their words: "Most of our organic cotton and bamboo materials are sourced from India and USA from eco certified producers and then milled into fabric in Toronto. Free Label fabric is also processed and dyed locally according to Oeko-tex eco-standards. Even our packaging is made in North America from recycled material. Whenever possible, we choose local, ethical and eco-friendly materials."
Size Range: XS-XL
Ethics: Every Free Label garment is cut and sewn in Canada.
Vancouver Mom
Would you like to write for us? We welcome well-written guest submissions with a local interest slant. Share your tips, review local businesses and highlight hot trends for Vancouver moms. Get all the info on our Contributor Page!