What to do in Vancouver: Cheap Rainy Day Activities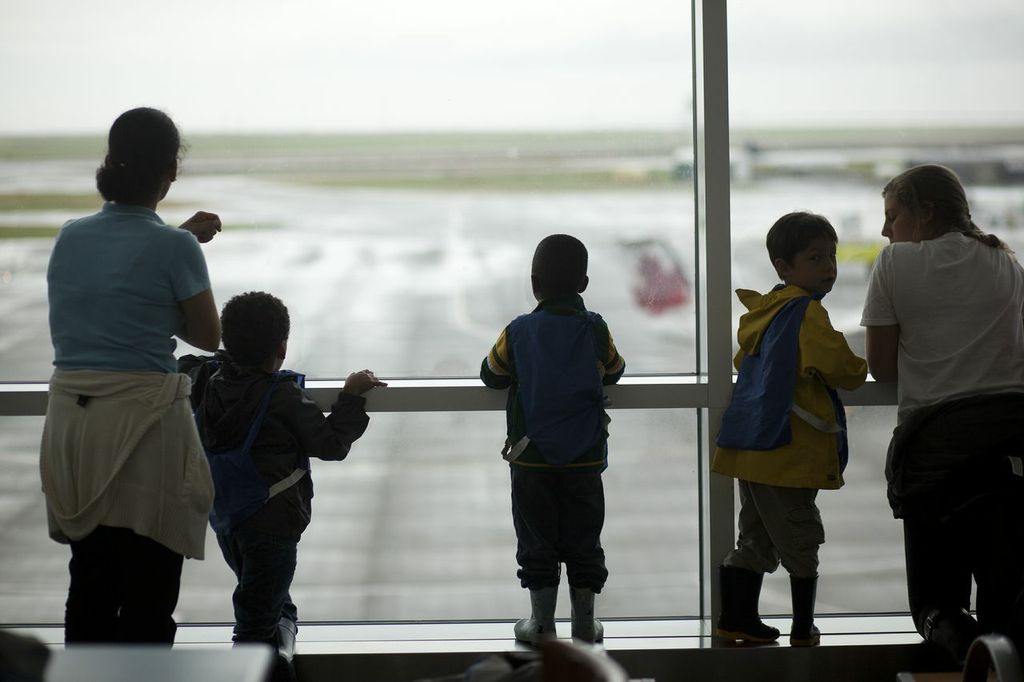 Summer has left us. While autumn is my favourite season, I often forget how thoroughly wet it can really be here in Vancouver. We've had a lovely fall so far, but we know the wet days will come to Raincouver. If you find yourself going a bit crazy in the house, we have five free or cheap answers for what to do in Vancouver on a rainy day.
What to do in Vancouver on a Rainy Day
Bloedel Conservatory
There is nothing like stepping out of a grey, cold wet day and into a warm and steamy jungle. Nestled at the top of Queen Elizabeth Park, this greenhouse dome houses a different world full of tropical flowers and plants, exotic birds flying free, butterflies and more. Adult admission is $6.50, children 3-12 are $3.50.
Bloedel Conservatory, 33rd Ave, between Cambie Street and Main Street
Community Centre Play Gyms
Most community centres turn their gymnasium spaces into play gyms for the five and under set during the day several times per week. There are usually ride-on toys, a few small slides, balls, building blocks and toy kitchens – and most importantly on a rainy day, a big dry space to run around in. Drop-in fees vary, but it's often $1 for the child and caregivers go free. Check schedules at Vancouver.ca to find out more.
Collage Collage or Urban Source
For those little ones who like to paint and glue, getting new supplies can be very exciting. Urban Source has a great selection of bits of foil, tubing, plastic rings, pieces of neat paper, styrofoam shapes, cones and all sorts. Just pick your size of paper bag and cram it full, small bags are $6.25. There's also an impressive selection of other materials, priced individually. Collage Collage offers up their big centre worktable for little ones outside of class times – just buy a kit and start right there. Kits range from $12 for a terrarium kit to $38 for a nesting dolls kit.
Urban Source, 3126 Main Street
Collage Collage, 6125 Kingsway
Library Story Times
The children's area at your local library will have a free story time. Check their schedule for details at vpl.ca. The central Vancouver Public Library has an enormous children's section, with a small soft play area, and many free song and story time sessions. A visit to the library is a great, free answer for what to do in Vancouver on a rainy day.
See Also
Vancouver Public Library – Central Branch, 350 West Georgia Street
Airport Observation Deck
Taking the Skytrain to the airport is pretty exciting when you're small. Coupled with the Observation Deck at the airport, it's a great rainy day outing. Watch planes take off and land, and luggage cart trains and refueling trucks beetle out the service the planes. It's a bit like a Playmobil set come to life. Ask at any customer care counter to pick up a self-guided tour map and a special plane spotter's guide
Vancouver International Airport, 3211 Grant McConachie Way, Richmond
What about you – what are your favourite answers to the question of what to do in Vancouver on a rainy day?
Erin McGann
Erin McGann is the former Managing Editor for Vancouver Mom and Toronto Mom Now. She drinks just a bit too much coffee, is a bit obsessed about sourcing local food, plays the cello moderately well, spends too much time on Twitter, keeps honeybees on a rooftop, and has a thing for single-malt whisky. Erin is working on a novel set in turn-of-the-century Vancouver, which her husband, son and dog have to hear about all the time, and also blogs at Erin at Large.