Vancouver Christmas Activities Guide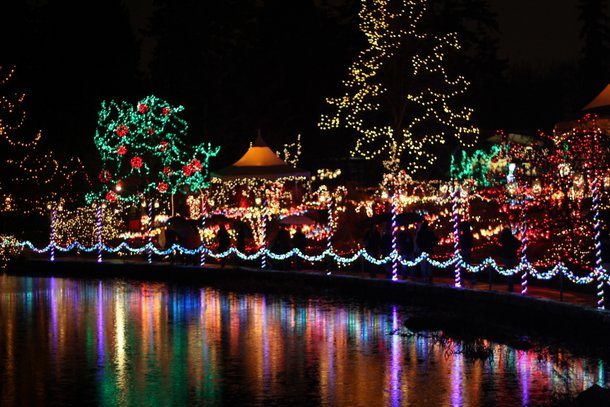 We've collected our favourite festive things to do this time of year, and several are free. If you're craving an activity that will get everyone in the holiday mood, check out our list and have some fun.
Items with * are free!

Things to do in Vancouver for holiday fun
Winter Wonderland at PNE Forum
Van Dusen Gardens Festival of Lights
Chanukah at Chabad Downtown, Latkes & Miracles (Dec 8)
Chanukah in the City, Vancouver Art Gallery (Dec 6)*
Winter Solstice Lantern Festival*
Festival of Trees at Four Seasons Hotel*
Canyon Lights at Capilano Suspension Bridge
Burnaby Village Museum Heritage Christmas* (carousel rides $2.55 each)
Peak of Christmas at Grouse Mountain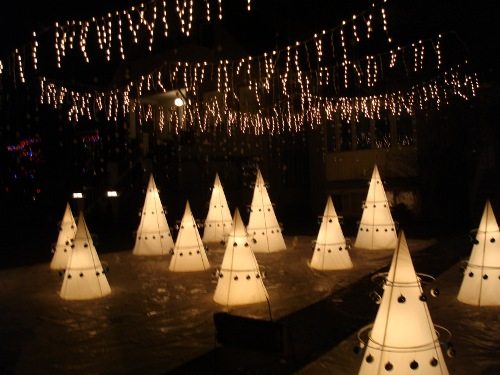 Check out some of the best Vancouver streets for Christmas lights*
Bright Nights Train in Stanley Park
Karaoke Christmas Trolley Tour
Ice rink at Robson Square* (free hot chocolate every Sunday in December from 2pm onwards courtesy of Nordstrom)
The Goh Ballet Nutcracker
Visit Scuba Claus at the Vancouver Aquarium
Carol Ship Parade of Light* (free to watch from shore)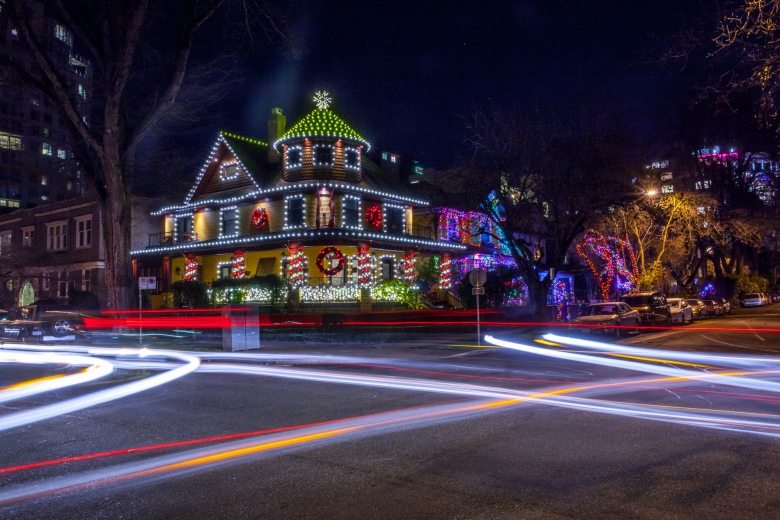 FlyOver Canada Christmas
Bach Choir Christmas Concert
War for the Holidays at Roedde House Museum
Enchanted Nights at Bloedel Conservatory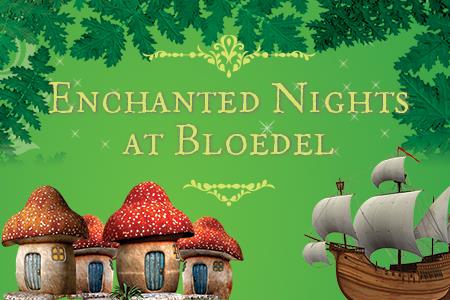 Rogers Santa Claus Parade (Dec 6)*
Tour the Lumiere Festival in the West End by horse-drawn carriage (11 & 12 Dec)*
Wesbrook Village Holiday Family Fun (Dec 12)
Find more great places for moms just like you. Download JellyBeen, the social mobile app to find the best places to shop, eat and play with kids.
Erin McGann
Erin McGann is the former Managing Editor for Vancouver Mom and Toronto Mom Now. She drinks just a bit too much coffee, is a bit obsessed about sourcing local food, plays the cello moderately well, spends too much time on Twitter, keeps honeybees on a rooftop, and has a thing for single-malt whisky. Erin is working on a novel set in turn-of-the-century Vancouver, which her husband, son and dog have to hear about all the time, and also blogs at Erin at Large.