Vancouver Mom Review: VTech Kidizoom Smartwatch
My son is a budding technology buff. He loves anything with buttons, and has since he was tiny. Unfortunately, this has led to a lot of conflicts, as he's constantly trying to make off with my smart phone so he can play games, take photos and record his voice. When he was four years old he even texted a long string of characters to a friend of mine, but the jig was up when he included his name at the end. When I got the opportunity to review the VTech® Kidizoom® Smartwatch, then, it's no surprise that I thought of my son immediately.
Smitten with the Smartwatch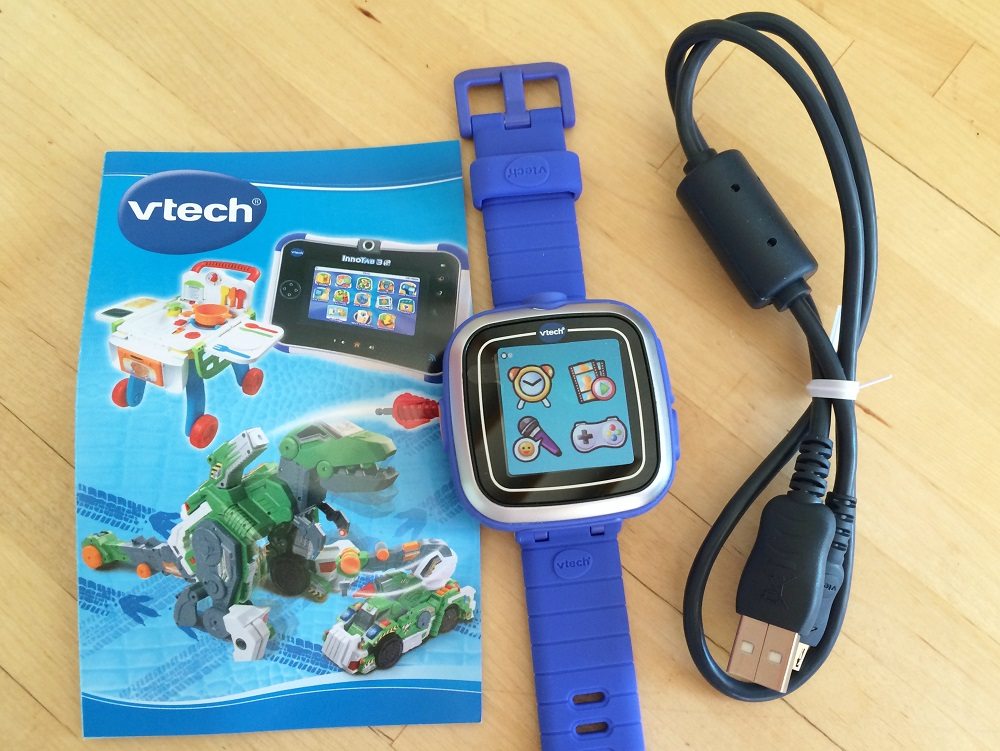 The Kidizoom® Smartwatch is recommended for ages four and up. My son is about to turn six, and I think he's about the perfect age for it. The moment it arrived he put it on and figured out how to use it himself. The watch features both analog and digital options, so that your little one can tell the time, and there are 50 clock face designs to choose from. There's also a timer, stopwatch and alarm. Those aren't the high points, though.
The Kidizoom® Smartwatch also includes a camera with photo effects, video recorder, voice recorder with audio effects, and four learning games. The touch screen is easy to navigate and intuitive, especially for kids who have used smart phones or tablets. It comes with a USB cable that you use for charging, as well as downloading photos and videos. You can also connect the smartwatch to VTech's Learning LodgeTM using the USB cable, to download more games. The watch doesn't offer wifi connectivity, however, which I see as a bonus because it means that you don't have to worry about your child stumbling across questionable content.
The Verdict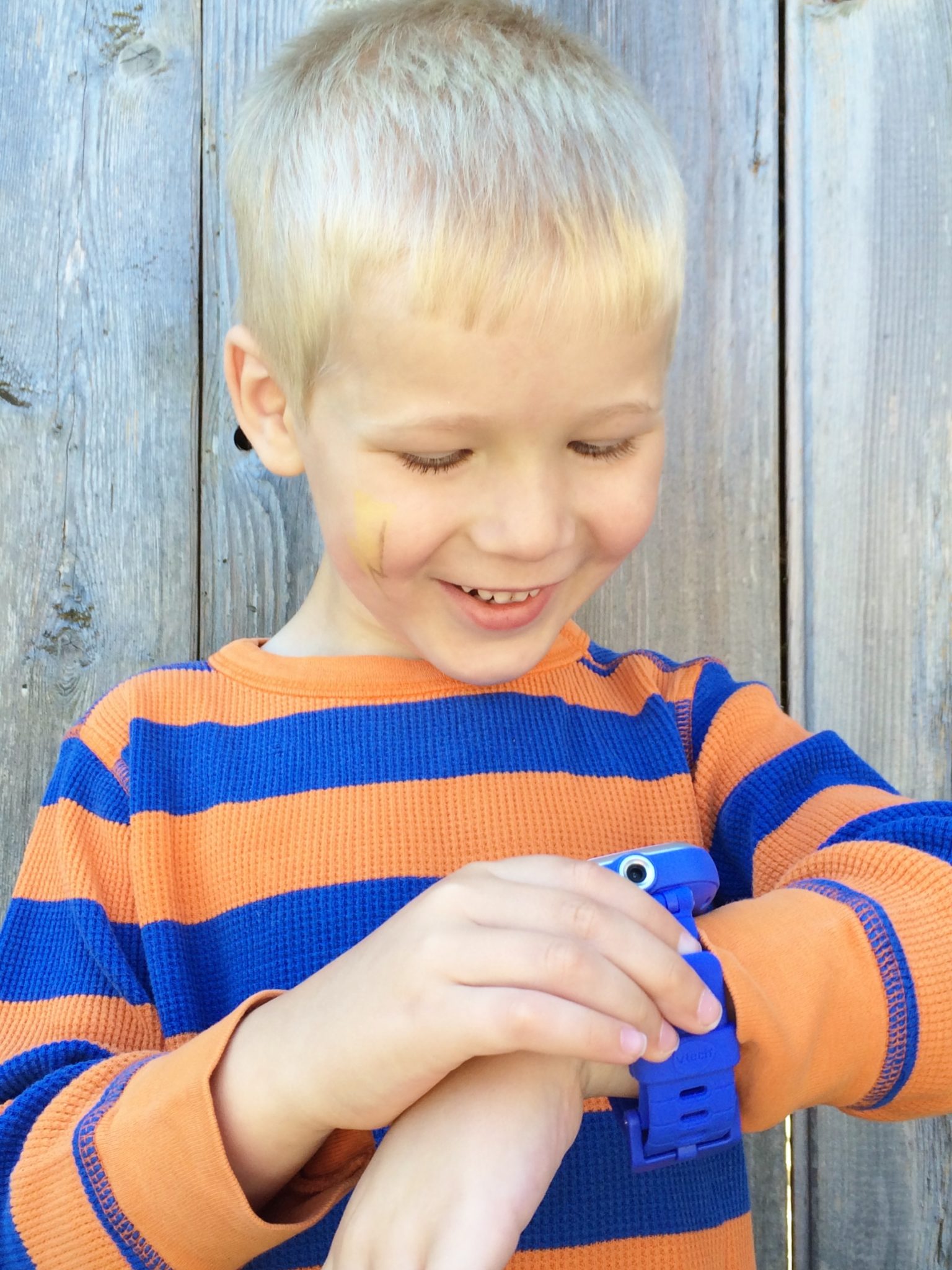 It's no surprise that my son loves his smartwatch, and wears it constantly. Luckily it's splash proof and sweat proof, so it can withstand life with a kid. He's come up to me a number of times and asked me to "smile for the camera" while snapping my photo. He's made a bunch of his own videos, which may not make for great viewing for me, but he loves re-watching them so it's all good. He shows it to everyone he meets, and tells them "I just love it too much." It is an unqualified hit.
There are a couple of downsides. The smartwatch is pretty big – in fact, that's usually the first thing people remark on – so it may be a bit bulky on smaller children. The volume can be a little loud, and to control it you need to go into the settings. Also, you're giving your kid a screen to wear on their wrist all the time. Luckily, there are parental controls so that you can limit game time every day, to 30, 60 or 90 minutes.
The Kidizoom® Smartwatch is available at Walmart, Target, Toys R Us, Best Buy, Future Shop, Sears and on Amazon. It comes in blue, pink and green – plus in white at Walmart – and retails for $59.99. For more info, visit www.vtechkids.ca.
Amber Strocel
Amber Strocel is a writer, aspiring math teacher, suburbanite, wife and mom of two. She believes in the power of the Internet to connect people, and she believes that numbers are the poetry of the universe. You can often find her knitting, sewing, volunteering, working in her garden, and sneaking chocolate when no one's looking. She blogs at Strocel.com and shares her photos on Instagram as @AmberStrocel.