Kid-Friendly Vancouver: Sign Up for Swimming Lessons
On the hunt for kid-friendly Vancouver swimming lessons to help your little ones learn this important life skill? Once again, registration is opening up at the popular and hard-to-get-into Hillcrest. Here are some tips you can use to help make sure you get the spot you're looking for. Many of these tips are just good advice no matter where in Vancouver (or Metro Vancouver) you're hoping to sign up for swimming lessons, so even if Hillcrest isn't your first choice take note.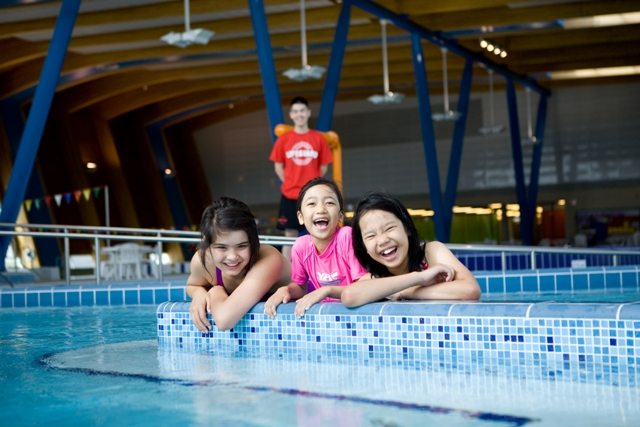 Kid-Friendly Vancouver: Tips for Swimming Lesson Registration
1. Make Sure You Know What Time Registration Opens
It's not enough to know the day that registration opens for the highest-competition swimming lesson spaces. You need to know the time, because some classes fill up in a matter of minutes or hours.
2. Familiarize Yourself With the Process
Visit the course registration page before you register, and get the feel for what it looks like. Choose an age group and a course to see the registration page. Have your login ID and password ready – and if you don't have one or you need to reset your password, visit bit.ly/ParkBoardAcct. If you have questions about any of this, you can call 3-1-1.
3. Choose Your Classes
Make sure you have all the information on the classes you'll be signing up for, as well as any back-up classes in case you don't get your first choice. Double-check age requirements, and make sure your children have completed any classes that are required for the levels you're looking at.
4. Stay in the Loop on Social Media
The Vancouver Park Board will be live-tweeting Hillcrest registration from @ParkBoard. To get more registration tips, find out what the status of the system is, or hear how to solve any issues that come up, follow them. You can join the conversation as well by using the hashtag #HillcrestReg.
For more suggestions on registering for kid-friendly Vancouver swimming lessons at Hillcrest, click here.
If you have any suggestions or feedback following your search for kid-friendly Vancouver swimming lessons, be sure to let the Vancouver Park Board know. They really want to make it as smooth and easy as possible for everyone, and sharing your ideas can help. In the meantime good luck, and happy registering!
Amber Strocel
Amber Strocel is a writer, aspiring math teacher, suburbanite, wife and mom of two. She believes in the power of the Internet to connect people, and she believes that numbers are the poetry of the universe. You can often find her knitting, sewing, volunteering, working in her garden, and sneaking chocolate when no one's looking. She blogs at Strocel.com and shares her photos on Instagram as @AmberStrocel.