Get Back to Basics with a Backyard Birthday Party
Welcome to our newest contributor, Jackie Bateman! Today she's sharing ideas for a retro backyard birthday party.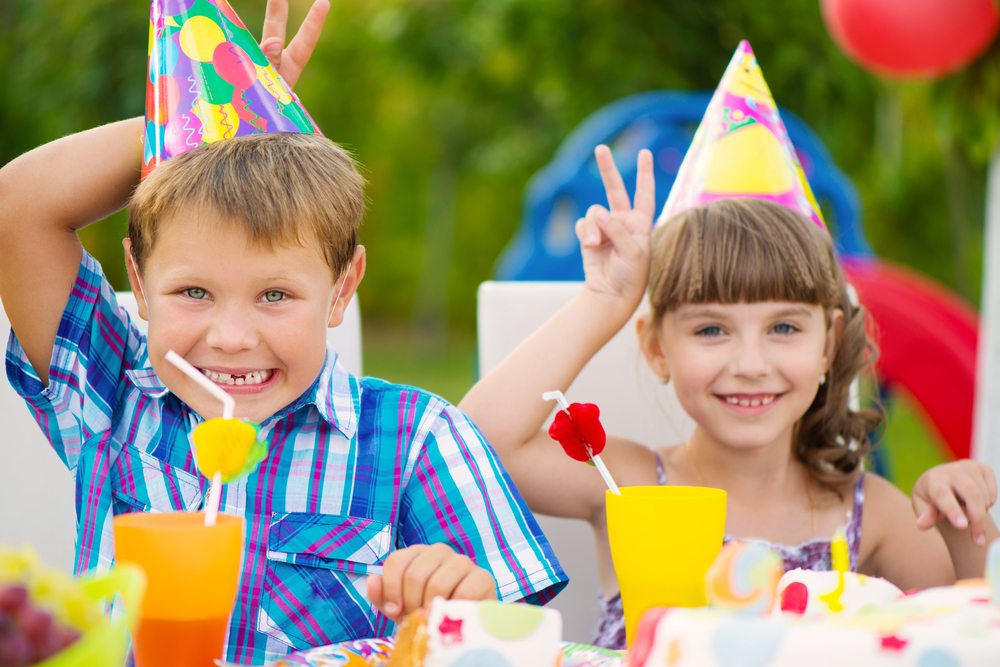 We all sigh and smile at how kids' birthday parties used to be. How many times have you heard a friend reminisce about pin-the-tail-on-the-donkey while they're passing their credit card over at the party venue desk? How simple things were when we were kids. All we needed in 'our day' were lollipops and musical statues, sugary lemonade and happy, grass-stained knees. This summer, let's make the most of the sunshine, take a step back to the 1980s, and put on an old-fashioned backyard birthday party for our kids. We'll have twice as many grey hairs by the end of it, but the trampled flowers and popcorn kernels strewn all over the lawn will be worth it. Because the party at home is the one they'll remember.
Tips for a Backyard Birthday Party
Play the Chocolate Game
We're outside, after all. Sit the kids in a circle, around a placemat. Set out a whole (giant) bar of chocolate on a plate, with a knife and fork. The kids pass around a hat and scarf – when the music stops, the kid left holding them puts them on, takes the knife and fork, and eats as much chocolate as they can before the music starts again. If the sun is hot, it'll start melting… so hurry.
Have a 'Picnic'
Kids never want to sit and eat at a party – unless, of course, it's a picnic. Set out the food buffet-style on a patio table, and let them choose what they want (it doesn't matter if they only want Cheetos and grapes – it's a party). Get them to find a place on a big, friendly blanket and hey presto! It's a picnic with all their friends.
Hunt for Treasure
There's no better way to keep the kids running around than with a treasure hunt. Draw a map of your backyard and mark some 'treasures' with an 'X'. Perhaps there could be some candy too, along the way….
Pass the Parcel
This is the one we all remember. Get the kids to sit in a circle again (it's funny how they will always sit 'nicely' on the ground like this). Wrap a 'prize' in layer upon layer of newspaper (it's not the same to use wrapping paper), and let the kids start to unravel it when the music stops. The more layers, the smaller the prize, the more exciting it becomes.
Sleeping Lions
Save this one for when the backyard birthday party is getting wild, or when the sugar high has reached its peak after the ice-cream cake. The kids lie down, eyes closed, quiet and still. If they move, they're out. Meander around them, saying funny things to try and make them laugh. The winner is the one left 'sleeping'. Aaaah. That's why it's an old favourite.
Pour the Pimms
Yes, you read that right. For the moms. Don't forget.
Jackie Bateman
Jackie Bateman is an author and copywriter based on the North Shore. She has two children and several eye-bags. In between picking up goldfish crackers and making grilled cheese sandwiches, she writes dark, psychological thrillers. Drop by her website at www.jacbateman.com or follow her on Twitter where she's @jacbateman.