Exploring Your Kindergarten Options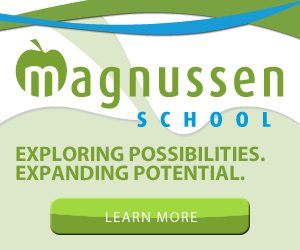 As your child's fifth birthday approaches, parents face a big decision: what to do for kindergarten. It's unlikely that your choice of kindergarten will be the single element that makes or breaks your child for life, but it's still a pretty significant choice. A great kindergarten means a great start to formal education. A not-so-great kindergarten can mean that your child's experience of school is less-than-positive. If the fit is especially poor, you may find yourself back at square one, searching out a new school for your child. While it's certainly possible to overcome a rough start, it's an outcome that every parent would prefer to avoid.
Looking Beyond Public School Kindergarten
One reason that many parents look beyond their local public school is that they'd like their children to be able to learn at their own pace, rather than having their progress dictated by the pace of the class. Whether your child is a little bit behind in reading, is doing advanced calculus in preschool, or really flourishes when they're given more freedom to move, when it comes to education, one size fits all doesn't always work. If you're looking for some kindergarten alternatives, today we have a few suggestions for you.
1. Home Schooling
Arguably the most individualized approach to education is the one that you craft specifically for your child. While home schooling definitely isn't for everyone, many families find that it's a great fit for them. With a robust home learning community here in Vancouver, parents who are exploring this option will find no shortage of other parents whose experiences they can draw on. To find out more about home schooling in Vancouver, check out our article Not Back to School: Homeschooling in Vancouver.
2. Montessori
Montessori preschools are a common sight around Vancouver, but a Montessori education doesn't need to end when kindergarten begins. There are a number of private Montessori schools operating in Metro Vancouver, and some public school systems offer Montessori streams as well. Montessori education places a strong emphasis on independence, allowing children the freedom to move within the classroom and pursue their own interests. This makes it a natural fit for many parents who would like their children to be able to learn at their own pace.
3. Magnussen School
Located on the UBC campus, Magnussen School is a private school that helps children of all abilities to realize their full potential. With a background in helping gifted and learning disabled students, as well as those with attention deficit hyperactivity disorder and autism, they now cater to children who enjoy a school environment that fosters the freedom to learn in a self-directed manner. If your soon-to-be kindergartner benefits from a lot of movement throughout the day, has a strong personality or is sometimes anxious in social settings, you may want to check them out.
4. Waldorf
If your child shows a strong creative side, and you're looking for an educational experience that focuses on the whole child, Waldorf education may be a good fit. While formal schooling doesn't typically begin until age seven, there are Waldorf kindergarten options at the Vancouver Waldorf School on the North Shore. The kindergarten curriculum focuses on rhythm, developing social skills and learning about language through art. A strong emphasis is placed on following the natural rhythms of the seasons, with lots of celebrations. The Vancouver Waldorf School describes their approach by saying, "[S]tudents learn from an early age to engage in their own learning process."
Keep in mind that, unlike public schools, there is often still space at private schools for new kindergarten students well into the summer. If you're still looking for the perfect fit for your child, keep exploring your options. There's a good chance that the right school is out there, just waiting for you to find it.

This article was sponsored by Magnussen School. Continuing with the connection-based educational care that we employ in our middle and upper elementary school classrooms, Magnussen School primary offers an academic environment where kindergarten through grade two children can build positive, sustainable connections with their teachers. A strong sense of community exists at Magnussen School. It's not uncommon to see kindergarten children comfortably interacting with our upper elementary students. It truly is a school where 'everybody knows your name.' Our children learn in an environment that respects individuality, develops students' strengths, fosters growth, celebrates group achievement, and facilitates the commencement of a life-long love of learning.
Amber Strocel
Amber Strocel is a writer, aspiring math teacher, suburbanite, wife and mom of two. She believes in the power of the Internet to connect people, and she believes that numbers are the poetry of the universe. You can often find her knitting, sewing, volunteering, working in her garden, and sneaking chocolate when no one's looking. She blogs at Strocel.com and shares her photos on Instagram as @AmberStrocel.