Today's Vancouver Mom: Monique Parker of Wallis Evera
Today's Vancouver Mom is Monique Parker, mom of two and a conscious consumer who left a corporate career to found Wallis Evera, a Vancouver-based ethical clothing company that aims to put a hemp dress into every woman's closet. Wallis Evera styles are modern, sophisticated and designed to be office-appropriate. The company is named after Monique's two grandmothers – both of whom lived and raised families in the 1940s, an era when materials and resources were well understood to be limited, and everything was – simply as a matter of course – recycled, reused, reduced and repaired.
Places she loves
Centennial Beach
We love this sandy beach with its warm, shallow water, amazing playground and beachside fire pits for roasting marshmallows. We spend most of our time digging in the sand and exploring the tidal pools on long walks at low tide. The park is surrounded by biking / walking trails, with plenty of eagles, bunnies and blackberries to keep the kids pretty entertained even away from the water.
If you're on your way to Centennial Beach, Petra's is the best place to go with kids for lunch and treats. They roast their own coffee and bake everything in-house. Their cinnamon buns are to die for and my daughter gives their mac 'n cheese two thumbs up every time.
This is a brand new discovery and now TOPS the list of my favourite places to take my 10-year old daughter for our one-on-one dates. Homeworks Etc is a super cute shop that offers DIY home décor workshops for adults and kids. The projects are so beautiful and tastefully chosen that no matter what your skill level, you'll come away feeling extremely proud of the artisan in you!
The Flying Beaver Bar & Grill
Good ol' standby for brunch. Super kid-friendly, awesome menu, and just can't beat the view from their patio overlooking the Fraser River with all the seaplanes flying in and out.
Point Roberts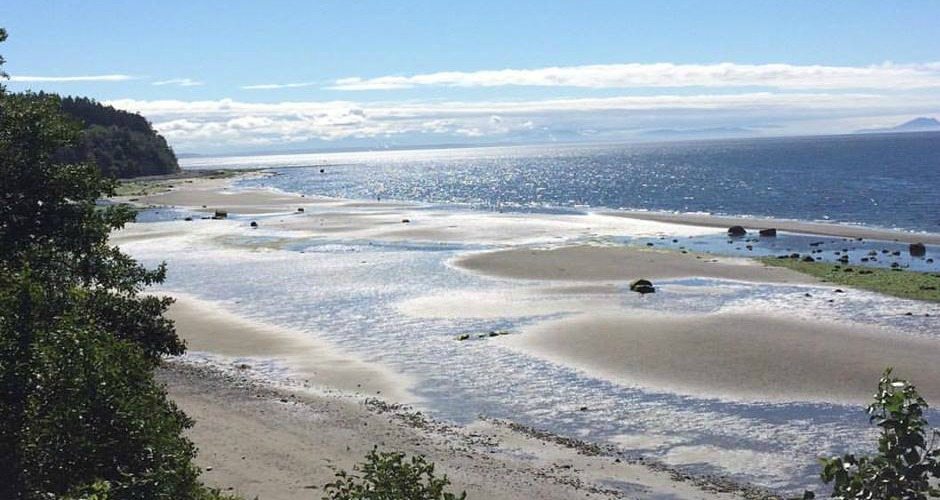 See Also
For a great day trip, head over to this lovely, little parcel of the US attached to the Tsawwassen Peninsula. Drive past the rural plots and horse farms, pick up some Oregon-made Tillamook Cheese and crusty bread from the local grocery store and spend time on the rocky beaches and campground at Lighthouse Park. Then, take a quick drive over to Lily Point for a hike down to a beach filled with places to get up close and personal to plenty of beautiful sea creatures.
Our family's favourite dinner spot in Tsawwassen. We love the private booths that we can pull out our card games and colouring books at while we wait for our order. Peekaboo a little bit hidden away and usually pretty crowded, but worth it every time.
See more Today's Vancouver Mom profiles and places to go!
Harriet Fancott
Harriet Fancott is the Editor and Social Media Manager for Vancouver Mom. She has over 20 years experience in the arts, tech and mom-based blogging arenas. She lives in East Vancouver with her husband and son where they enjoy exploring all that Vancouver has to offer from festivals and events to playgrounds and beaches to sushi and ice cream (although not together).