FREE arts & cultural events for families in Vancouver this May
There are some incredible free events for families looking to explore arts and culture with their kids. ArtStarts, The Contemporary Art Gallery and the Beaty Museum all have days devoted to getting kids involved in art-making, interactive performances. There are no entry fees for adults at these times although donations are accepted.
6 free arts, culture and performances for families in Vancouver this May
ArtStarts Explores
May 5, 12, 19, ArtStarts Gallery, Vancouver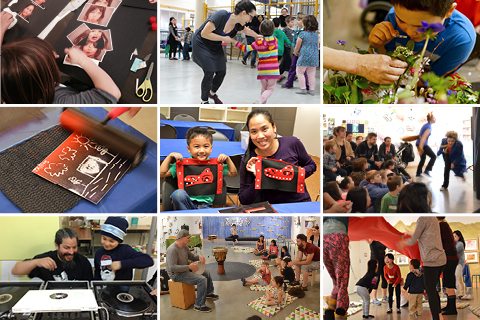 ArtStarts Explores is a hands-on, drop-in workshop series for creative and adventurous families held from 11 am to 12 pm every Saturday (except the last Saturday of each month, when they present ArtStarts on Saturdays events).  These process-based explorations invite families to experiment together through observing, touching, drawing, moving, assembling and listening to ignite their creative learning. Ages 12 and under. Free! Donations welcome.
Collage: May 5
Family: May 12
Blending: May 19
PS: The ArtStarts Gallery is is always free to enter and view, and the only gallery devoted wholly to children's art.
>> Explore 
The Pull of the Net: A Multicultural Celebration
May 5, from 11 to 4 pm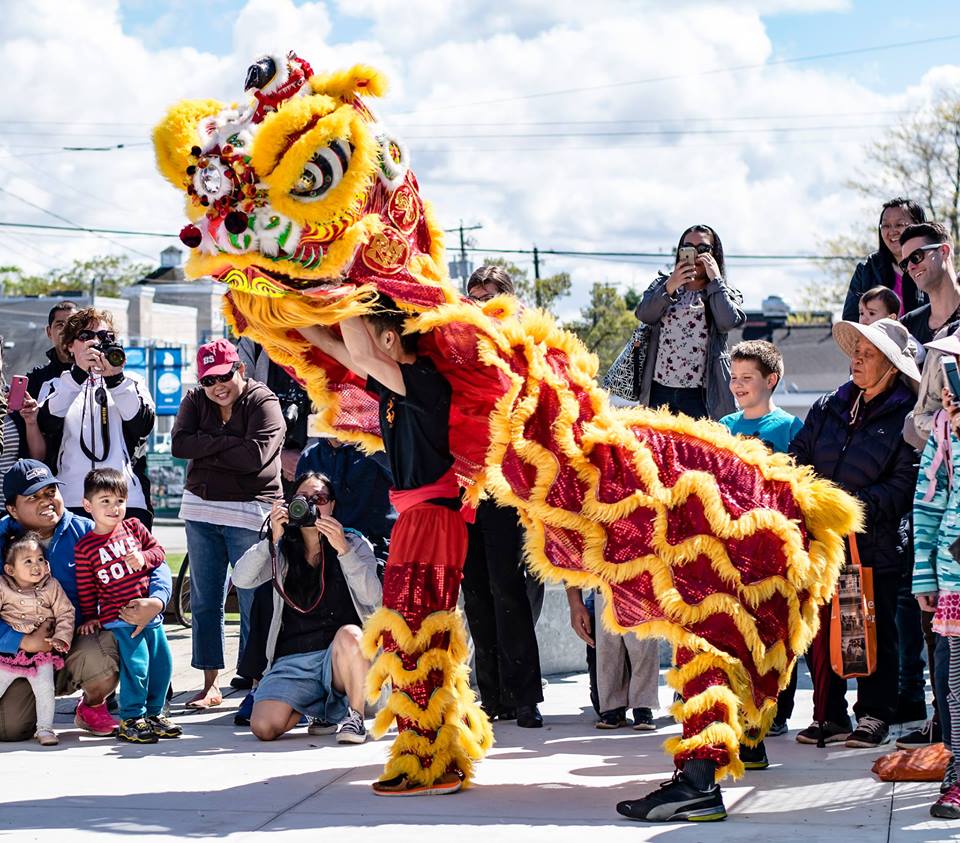 Join the Gulf of Georgia Cannery for the the 2nd annual Pull of the Net: A Multicultural Celebration, featuring the many communities who helped to build the west coast fishing industry. Family-friendly, fun and FREE, with cultural performances, hands-on activities, demos, and food for all to enjoy.
>> The Pull of the Net: A Multicultural Celebration
Music and Rhythm with Sm:)e Band
May 26 at the ArtStarts Gallery & May 27 at RiverMarket in New Westminister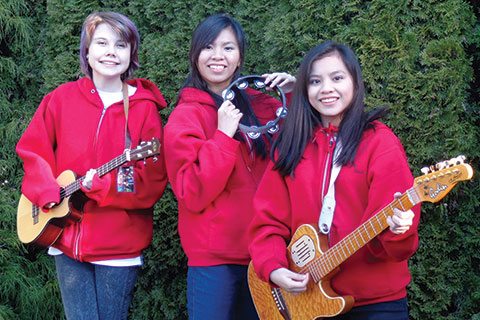 Learn different rhythm beats by using a variety of hand held instruments including Sm:)e Band's unique drums. Sing-a-long to well known uplifting songs and get ready to show off your dance moves! Ages 5 and Up.
>> Music and Rhythm with Sm:)e Band
African friendship family event
May 19, 10:30-4:30 pm at the Scottish Cultural Centre, Vancouver
Spreading joy and celebrating African heritage is the main objective of  the African Friendship Society. They are having a FREE event on May 19th for all families so they can share their culture with everyone.
CAG Family Day – Collagraph Monoprints
May 26, 12:00 – 3:00 pm, Contemporary Art Gallery, Vancouver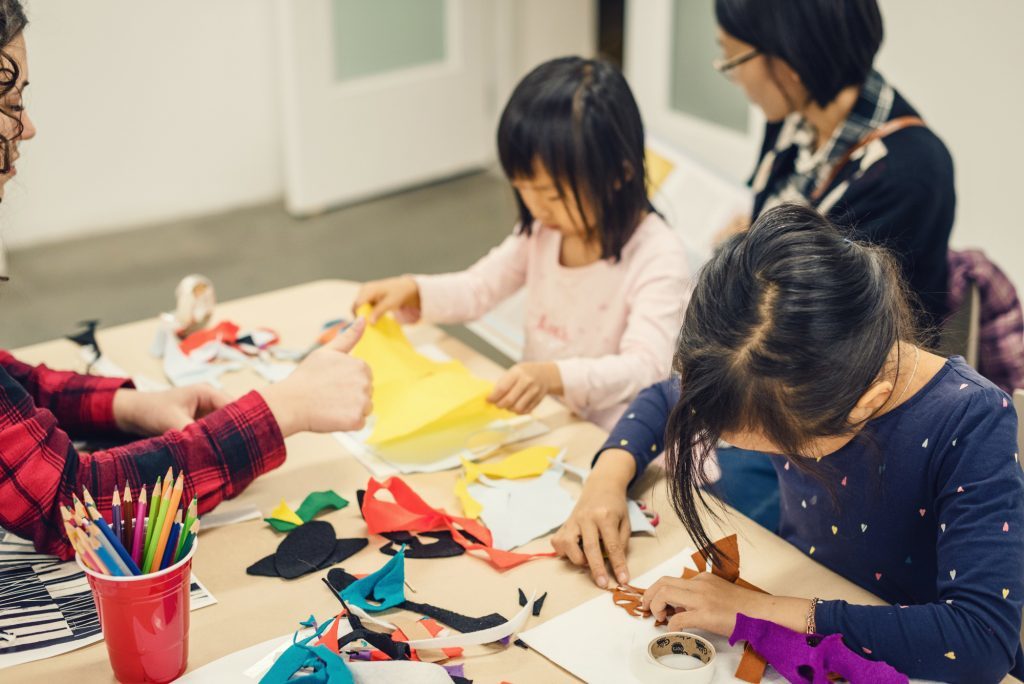 On the last Saturday of each month, CAG invites all ages to drop-in for short exhibition tours and FREE art-making activities that respond to their current exhibitions. Inspired by the work of Grace Ndiritu and Kara Uzelman, create an assemblage of found materials to form a unique printing plate. Experiment with creating multiple prints and 'ghost' prints, revealing new aspects of the 3D material in 2D. PS: The CAG is always free to enter and view.
Beaty Nocturnal
May 17, until 8:30 pm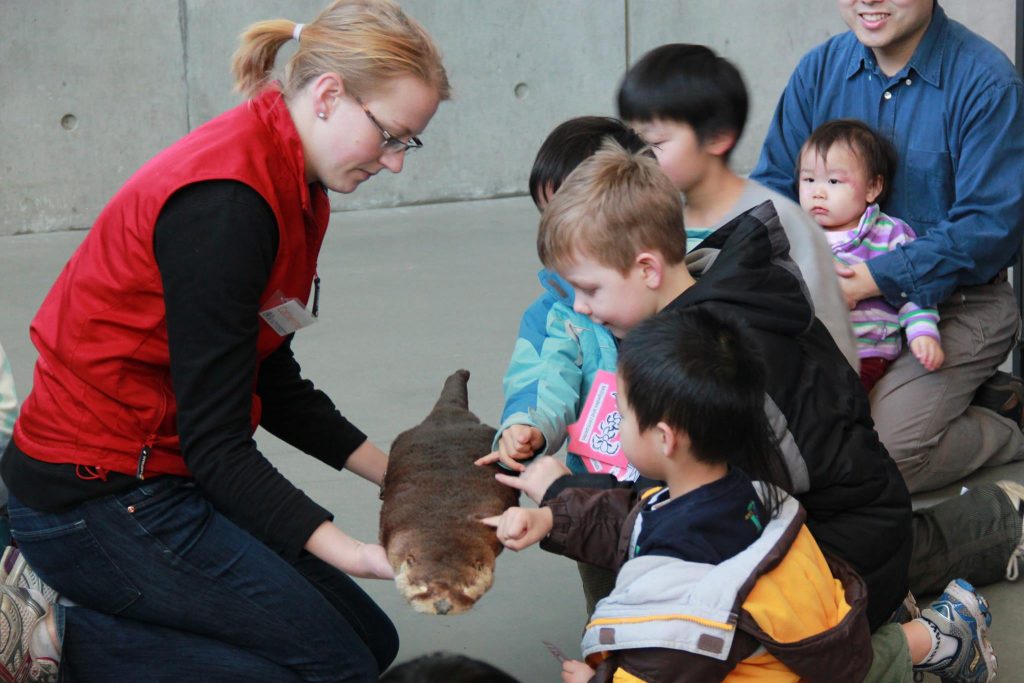 Come by for a night at the museum! On the third Thursday of the month , the Beaty museum stay open late offering activities until 8:30 pm. Admission by donation, all ages welcome.
Activities include:
Raising Big Blue showing
Guided Museum Tour at 7 pm
Hands-on activities where you can learn more about specimens in the museum and the current exhibitions.
Harriet Fancott
Harriet Fancott is the Editor and Social Media Manager for Vancouver Mom. She has over 20 years experience in the arts, tech and mom-based blogging arenas. She lives in East Vancouver with her husband and son where they enjoy exploring all that Vancouver has to offer from festivals and events to playgrounds and beaches to sushi and ice cream (although not together).