Extremophiles, Aliens and Exoplanets: Family Night at H.R. MacMillan Space Centre
Are your kids obsessed with the possibility of life on other planets? Do they love running outside in freezing temps without a jacket on? Then you'll want to bring them to this special Family Night event at the Space Centre. With the coolest name ever, Extremophiles, Aliens and Exoplanets, your tween or teen will learn all about life on other planets and super hardy organisms that can thrive in conditions too extreme for the human body.
Join the H.R. MacMillan Space Centre for a fun family night and explore extreme environments here on Earth and beyond our solar system. Come out for alien crafts, activities, demonstrations, a tour of the observatory, and a special show in the Planetarium Star Theatre.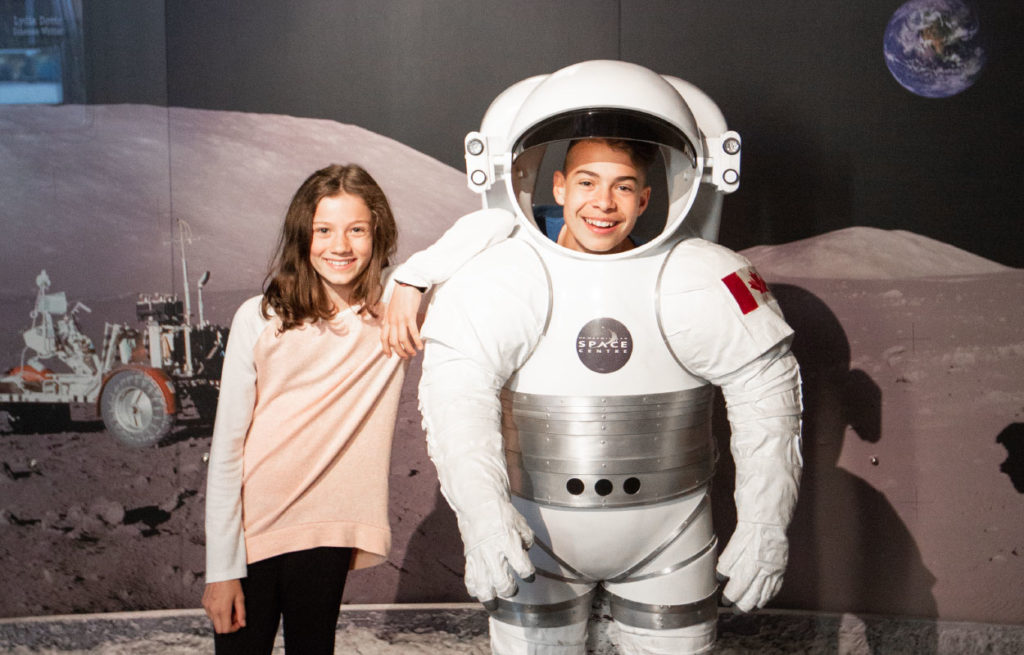 The Lineup
How do we search for Exoplanets?
Discover more about planet hunting techniques and the work of Canadian scientists in their quest to find signs of life in the universe during a demonstration in the Groundstation Canada Theatre.
Location: Ground Station Canada Theatre
Times: 6:30pm, 7:00pm, 7:30pm and 9:00pm

Pavilion Lake – British Columbia's own extreme environment
Ever wonder what a microbialite is? Have you ever seen a waterbear? Both of these organisms are found in harsh environments here on Earth. We'll be looking at whether it would be possible for them to also survive in the extreme conditions of outer space. Discover how having a good understanding of extreme environments helps astronauts train for future space missions. Join astronomer Kat Kelly and underwater explorer and marine biologist Donnie Reid for a special talk in the Planetarium Star Theatre about the search for life in extreme environments here on Earth and beyond.
Location: Planetarium Star Theatre
Time: 8:00 pm
Tour the observatory and take a look at the night sky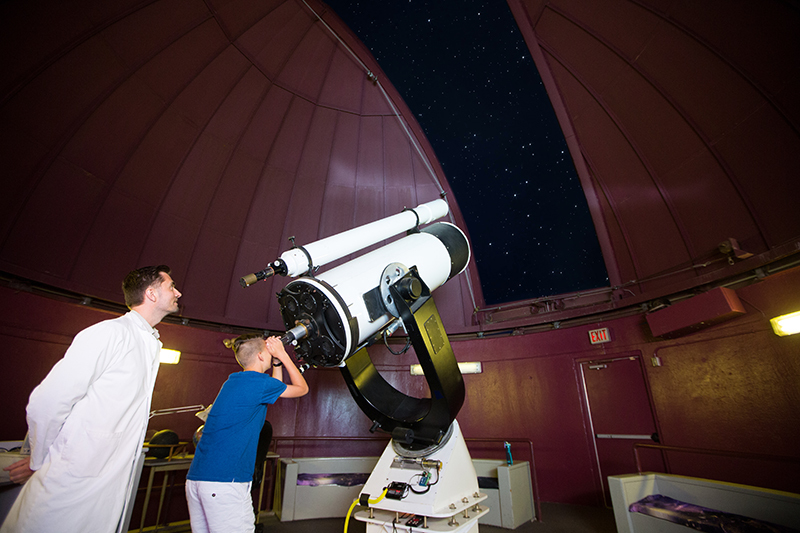 Do some stargazing if weather permits at the Gordon MacMillan Southam Observatory, which features a super powerful telescope to help you observe the skies around Vancouver. From planets to moons to star clusters, explore the most awe-inspiring views of the universe around you. Knowledgeable and enthusiastic interpretive staff are there to answer your burning questions!
Location: The Observatory
Times: 9:00pm – 9:30pm
Event Details
Date: Friday, March 1 2019
Time: 6:30-9:30 pm / Doors open: 6:15 pm
Recommended age: 10+
Tickets: Child (18 and under) $15, adults (19+) $20
Sponsored by H.R. MacMillan Space Centre, a Crisp Media Community Builder
More than a tourist attraction, the H.R. MacMillan Space Centre is a non-profit community resource that provides a unique learning experience for all. Visitors can learn about space and the night sky through planetarium star theatre shows, live demonstrations, and an interactive exhibit gallery. Next to the Space Centre is the Gordon MacMillan Southam Observatory
Harriet Fancott
Harriet Fancott is the Editor and Social Media Manager for Vancouver Mom. She has over 20 years experience in the arts, tech and mom-based blogging arenas. She lives in East Vancouver with her husband and son where they enjoy exploring all that Vancouver has to offer from festivals and events to playgrounds and beaches to sushi and ice cream (although not together).