Cheap Rainy Day Activities to Keep the Kids Busy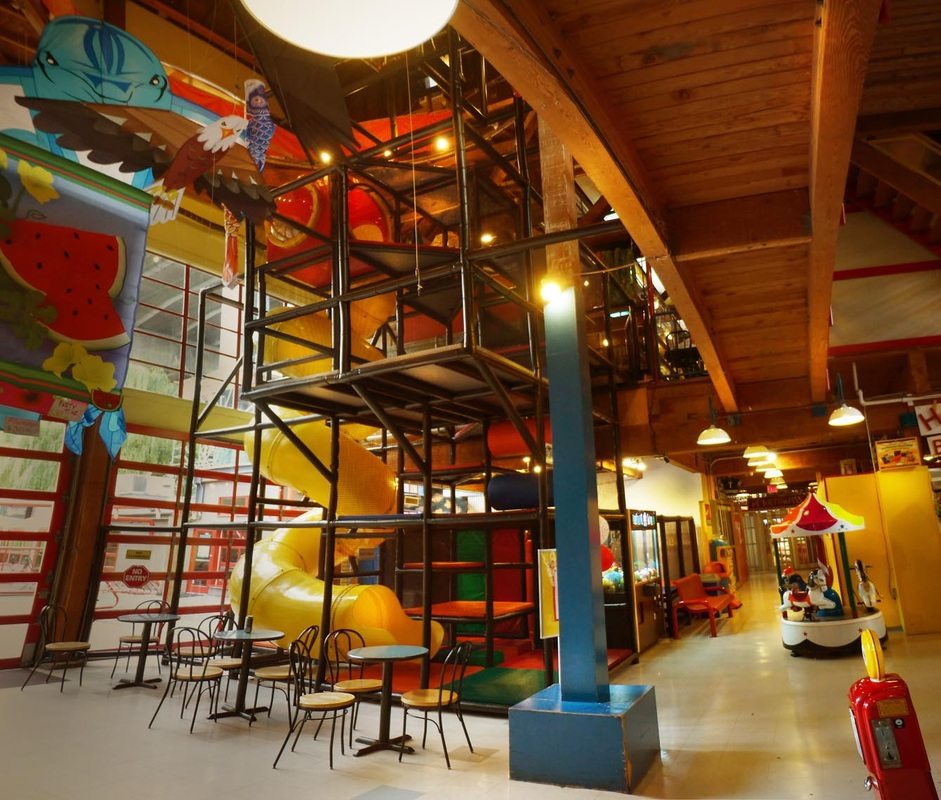 Looking for something to do on a rainy day in Vancouver that's *not* sitting around in your pajamas watching movies? These activities will occupy the kids and help them work out some of that energy pent up from having been at home too long.
Cheap rainy day activities in Vancouver
For ten dollars, your kids have all-day access to Adventure Zone in the Kids Market at Granville Island. It's two storeys, and it has a ball pit, and there's no way they're emerging from this thing anything less than tuckered out. Grab a coffee and a magazine, and just relax on a bench somewhere while they run themselves ragged. If – for some reason – they're still full of beans when they're done? There's a little arcade near the entrance where they can play a few rounds of skee ball or Whack-a-Mole.
1496 Cartwright Street, Vancouver
From early spring through August, Kerrisdale Play Palace is what happens when the ice at the arena in Kerrisdale is thawed and mopped up. For an extremely cheap thing to do, pop in and let the kids go nuts. On one side, massive bounce houses and slides occupy the bigger kids, while the little ones have a smaller-scale place to bounce and play. The Kerrisdale Farmer's Market takes place outside on Saturdays. Parking is tricky, but there's metered parking nearby. If you're prepared to walk, some of the residential parking is not permit-restricted.
5670 East Boulevard, Vancouver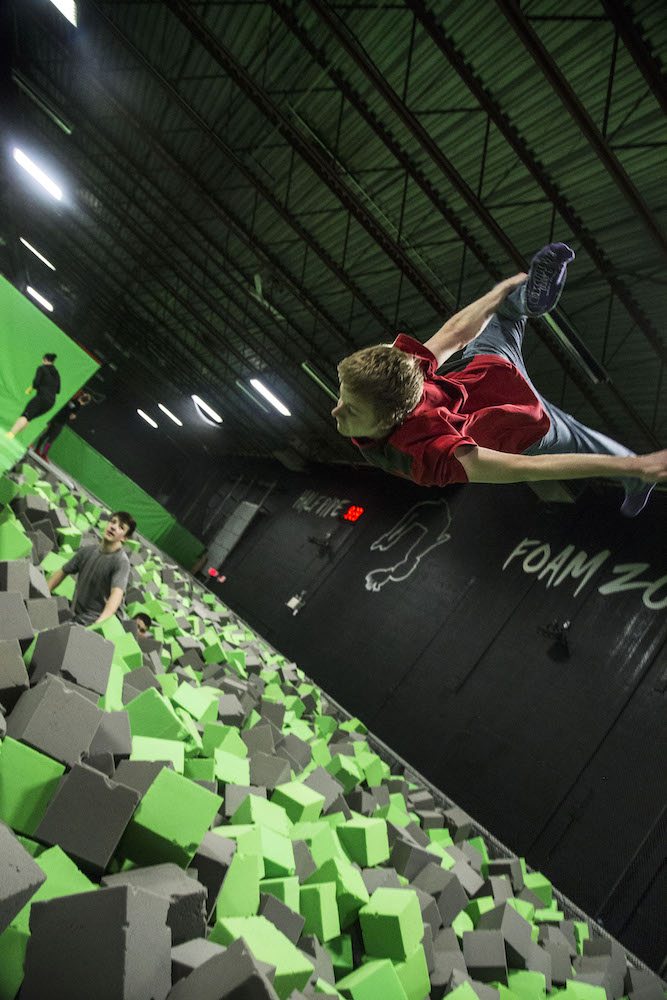 Bigger kids will love a hop over to the Extreme Air Park in Richmond; ideal for kids over 6, this place is wall-to-wall trampolines (with even more trampolines on the walls), complete with the world's biggest foam pit. Why not drop in on a game of 3D dodgeball while you're there? This can easily double as your work-out for the day, and the kids will definitely be tired enough to get to bed on time afterward.
14380 Triangle Road, Richmond
One of our favourite rainy day activities, the Burnaby Village Museum is both educational and fun, with shops and exhibits demonstrating what life was like for locals in the 1920s. Interact with the blacksmith, the shop owners, and the local Chinese herbalist. If the rain in the roads is too much, pop into the ice cream shop for a snack or a treat. The carousel is fully covered, and most of the exhibits are indoors.
6501 Deer Lake Avenue, Burnaby
Emily Wight
How about: Emily Wight is a working mom, science communicator, author, and the blogger behind Well Fed, Flat Broke. Her best-selling cookbook, Well fed, flat broke: Recipes for modest budgets & messy kitchens, from Arsenal Pulp Press, is available in local bookstores and online