Birthday Bash for the Universe: Family Night
Do you or your kids dream of exploring space and discovering new frontiers? Join the H.R. MacMillan Space Centre for a Birthday Bash for the Universe and learn about major astronomical discoveries in our known history. Come out for family-friendly crafts, activities and a show in the planetarium star theatre that will explore the birth of our 13.8 billion-year-old universe.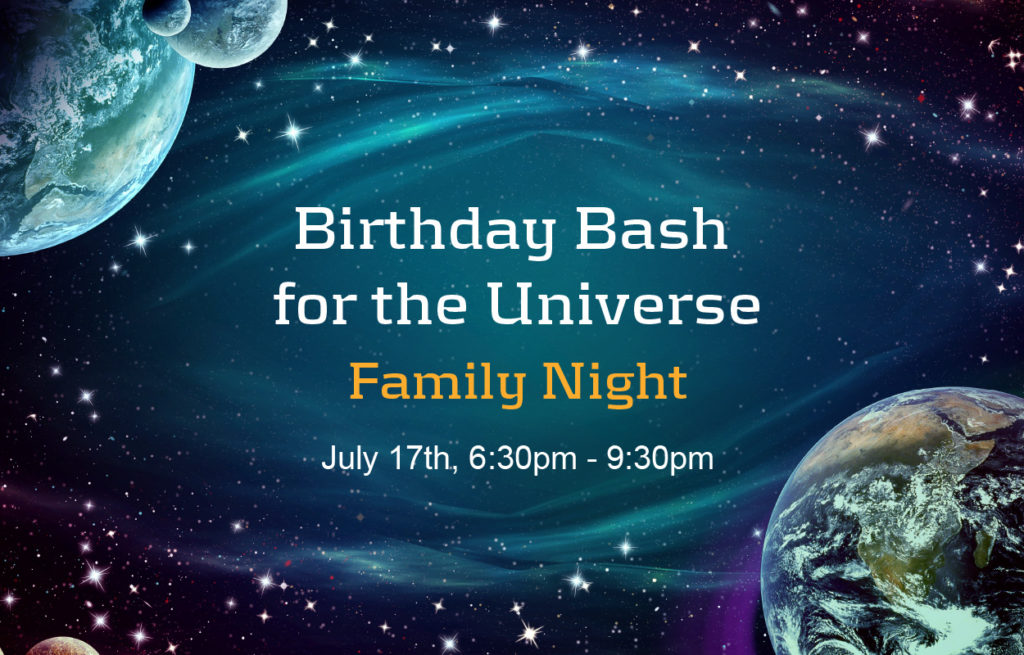 The Birthday Bash Agenda!
Young science experts from the UBC Astronomy Club will share how their childhood passion prompted them to study space, physics and astronomy. The Vancouver LEGO Club will also be on-site with a super cool space display.
6:30 pm – 9:30 pm – Crafts, Activities and Talk to the Experts
Talks with UBC Astronomy Club, activities and crafts will be running throughout the evening in our exhibition space and theatres.
7:15 pm & 8:30 pm  – Planetarium Star Theatre Shows
Tickets are available for either the 7:15pm or 8:30pm shows.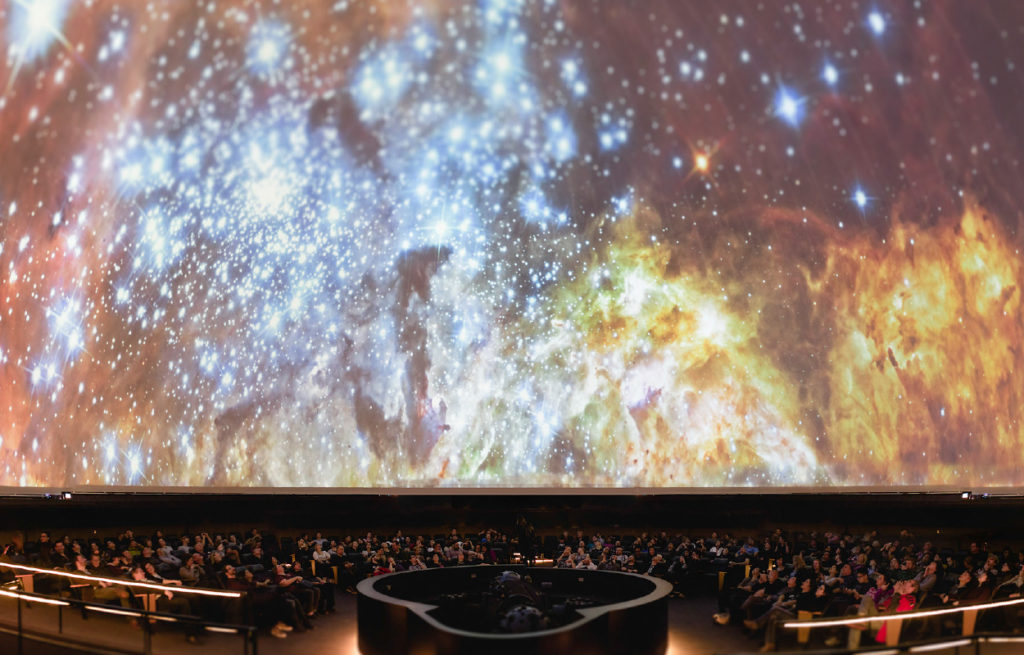 8:30 pm – 9:30 pm – Observatory Viewing
Visit the observatory, check out the solar scope and take a closer look at the sun.
Details and Tickets
Location: H.R. MacMillan Space Centre 1100 Chestnut Street, Vancouver
Date and Time: Tuesday, July 17th from 6:30 pm-9:30 pm (doors open at 6:00)
Tickets:  $15 children (ages 10-18*), $20 adults (19+)
Purchase until noon on July 17th on Eventbrite
*This event is recommended for ages 10+
Sponsored by H.R. MacMillan Space Centre, a Crisp Media Community Builder
More than a tourist attraction, the H.R. MacMillan Space Centre is a non-profit community resource that provides a unique learning experience for all. Visitors can learn about space and the night sky through planetarium star theatre shows, live demonstrations, and an interactive exhibit gallery. Next to the Space Centre is the Gordon MacMillan Southam Observatory.
Harriet Fancott
Harriet Fancott is the Editor and Social Media Manager for Vancouver Mom. She has over 20 years experience in the arts, tech and mom-based blogging arenas. She lives in East Vancouver with her husband and son where they enjoy exploring all that Vancouver has to offer from festivals and events to playgrounds and beaches to sushi and ice cream (although not together).