Where to Satisfy Your Urgent Fish and Chips Craving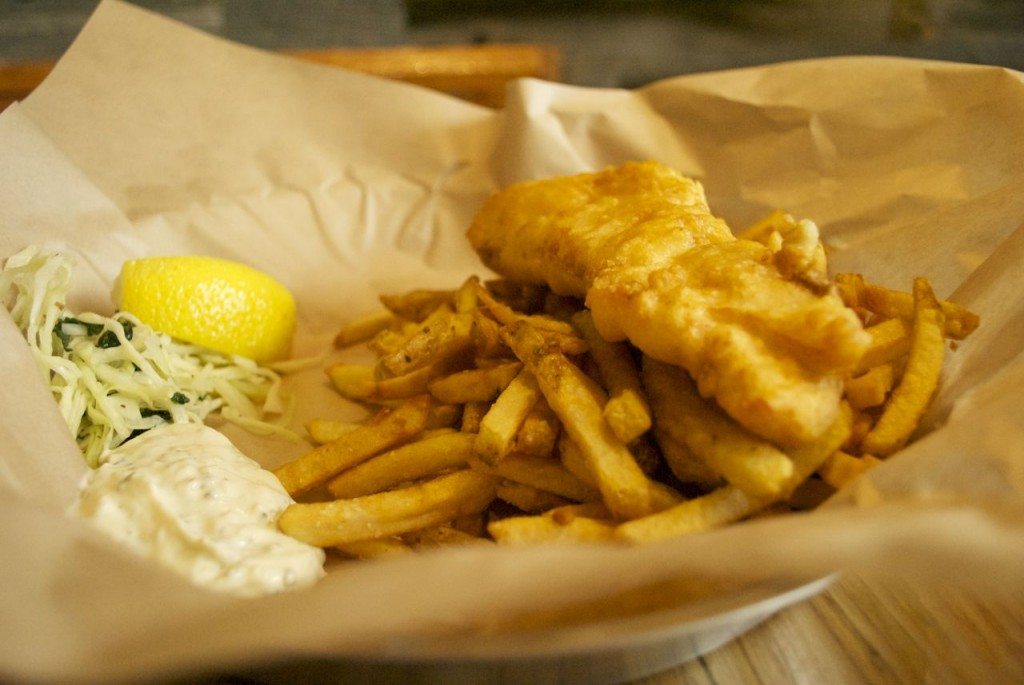 Fish and chips is an issue I am fairly unreasonable about. On more than one occasion, I've cried about it not being quite right, which is to say perfectly English style, lightly battered, and served with tartar sauce. Not some other imposter sauce, which is never okay. To say that proper fish and chips is something I'm deeply passionate about would be an understatement.
Located on Main Street, The Fish Counter serves sustainable seafood done right. The fish is fresh, firm and never mushy, the batter is crisp and light, and the fries are made from local potatoes and cooked perfectly. They know to have malt vinegar on hand, and their tartar sauce is excellent. This will cost a little more than your average fish and chips, but the quality is high so the price is worthwhile. Take-out is probably best here, as there isn't much seating.
3825 Main Street, Vancouver
Check it out
Erin went to the Fish Counter and lost her mind it was so good. 
Pajo's has two locations in Steveston, with additional locations in Port Moody and Port Coquitlam, and they're successful because they know what they're doing and they don't screw around. Visit the location on the wharf, which is the original. The fish is fresh and delicious, and always with a thin, crispy batter. Perfect with a glass of wheat beer or lemonade, Pajo's will not disappoint. They have hot dogs, sandwiches and burgers if you're dining with people who don't do seafood.
12351 3 Ave, Richmond
Dave's is where you go when you just need to have fish and chips exactly how you have always eaten them. These are the English-style fish and chips of your childhood, complete with a side of mushy peas. And while they offer salmon, halibut and cod, I suggest you stick with the cod; it's their best value. I will never not love this place.
3460 Moncton St, Richmond
The Diner
Do you miss England? Visit The Diner, where fish and chips are delicious but all of the English food – including the English breakfast with black pudding – is comforting and homey. Stella, the proprieter, is sweet and grandmotherly, and will make you feel at ease. The prices are reasonable and the food is homey and wholesome. Get the haddock and chips; if you're with someone who doesn't eat fish, the Shepherd's Pie is very nice as well.
4556 West 10th Avenue, Vancouver
[Editor's addition below!]
Go Fish
Does it get fresher than sitting next to the Fisherman's Wharf at Granville Island? Go Fish is a little gem in the city, tucked into a corner of a parking lot. On sunny summer days it can get a bit busy, but it's enough off the beaten path to be mostly full of locals and a few in-the-know visitors. Ask what's fresh, and you'll get something special for sure.
Fisherman's Wharf, just near the entrance to Granville Island
Emily Wight
How about: Emily Wight is a working mom, science communicator, author, and the blogger behind Well Fed, Flat Broke. Her best-selling cookbook, Well fed, flat broke: Recipes for modest budgets & messy kitchens, from Arsenal Pulp Press, is available in local bookstores and online