Where to Eat in Vancouver: Storm Crow Tavern
I'm the first to admit I'm a bit of a geek. I maybe don't always start conversations with the fact that some of my elementary school book reports were on Ray Bradbury short story collections. I definitely don't mention managing a raiding guild in World of Warcraft. But when I heard about the Storm Crow Tavern on Commercial Drive, which sounded like it was straight out of Baldur's Gate, I had to try it. I was hoping for another winner to add to my list of where to eat in Vancouver.
Where to Eat in Vancouver for the Slightly Geeky (And Proud of It)
We arranged to meet another family there for lunch on a Sunday, after reports it was kid-friendly. Through the downpour we raced to the front door, hoping to find a space big enough for all seven of us. Sure enough, we took over a large table at the window, and the kids were promptly supplied with colouring books featuring knights and Nordic gods. The walls are covered with fancy ray guns, Doctor Who posters, swords and shields, as well as a library of well-thumbed Choose-Your-Own-Adventure novels.
Our (many) trips to the washroom with various children were made easier by the dragons and figurines hanging from the ceiling, and the mural-covered walls.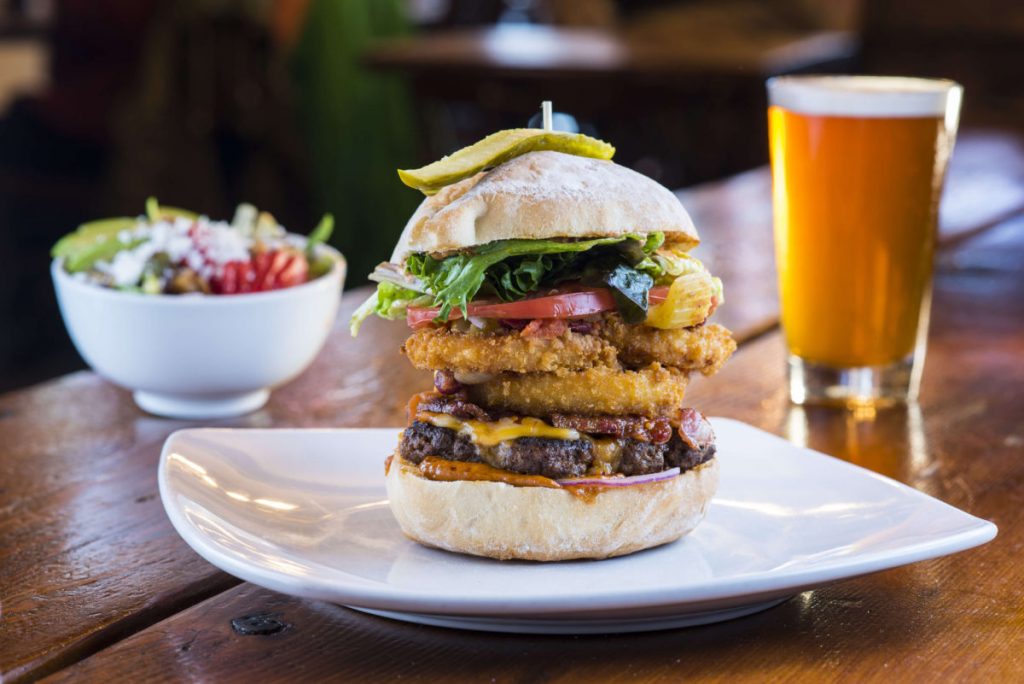 Affordable Food, Lovely Local Beer
The menu is extremely affordable with nothing over six dollars. Though there is no child-specific menu, our elf-eared waitress was happy to bring out a plate of cheese for one of the kids, and the others were happy with french fries and bites of our sandwiches. Between us, we had the pork pibil, jerk chicken and roast beef sandwiches, which were all served on fresh crusty bread. The adults had a choice of some lovely local beer including Fat Tug IPA form Driftwood Brewery and East Side Bitter from R&B. I went for the Merridale Estate Cider from the Cowichan Valley, a nice cloudy cider that is the farthest thing from Strongbow, in a good way.
The big table for 12 in the back had been reserved, and as I passed by on a wander, I noticed the group were in full Dungeons & Dragons mode. Which only makes sense really. It's worth noting that this is the only bookable table in the place.
If your family is as geektastic as ours, they will be sure to love this place. It's definitely worth a try if you're wondering where to eat in Vancouver to be amongst people who understand your Doctor Who references. Storm Crow Tavern
www.stormcrowtavern.com | Twitter | Facebook
1305 Commercial Drive, Vancouver, 604-566-9669
Erin McGann
Erin McGann is the former Managing Editor for Vancouver Mom and Toronto Mom Now. She drinks just a bit too much coffee, is a bit obsessed about sourcing local food, plays the cello moderately well, spends too much time on Twitter, keeps honeybees on a rooftop, and has a thing for single-malt whisky. Erin is working on a novel set in turn-of-the-century Vancouver, which her husband, son and dog have to hear about all the time, and also blogs at Erin at Large.