Where to Eat in Vancouver: Getting Co-Zi on Fraser
Sometimes, when I find myself perusing a menu during my first visit to a new restaurant I immediately know just what I want. Something just leaps right out at me, and my decision is made. Other times, I hem and haw, going back and forth, because pretty much everything looks good. When I found myself at Co-Zi on Fraser with VancouverMom.ca's own Christine Pilkington and Ine from Atlantis Programs and Pedalheads, I was experiencing one of those back and forth times. I knew pretty much right away that I would be adding this spot to my list of where to eat in Vancouver when I find myself in the neighbourhood, just so that I could sample a few more menu items.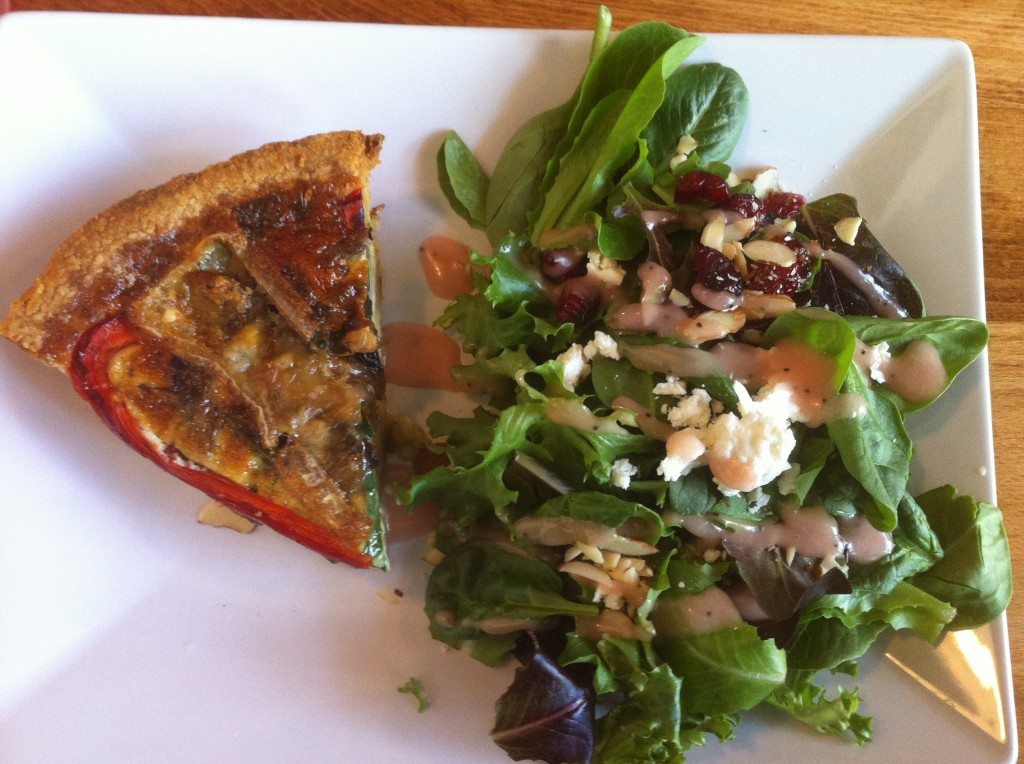 Where to Eat in Vancouver: Decisions, Decisions
In the end, I settled on the quiche, while Christine opted for the Moroccan casserole and Ine ordered the vegetarian lasagna. We were all very pleased with our choices, which confirmed my impression that I would need to return. The portion sizes were filling but not ridiculous. The salad was fresh and crisp. The lunchtime prices were reasonable, ranging from $4.75 for soup to $7.50 for one of their signature sandwiches and $9.95 for the lasagna. And there was a lot of variety in the relatively small menu, including a number of vegetarian options and some really delicious-looking pastries.
This eatery is as cozy as its name implies. While it is welcoming to children, there's not a lot of space to move. With my own four-year-old, I'd probably visit Co-Zi to split a pastry and have something hot to drink, so that he didn't have to sit too long. If you also have a kid who really likes to move, you may find the space a little bit confined.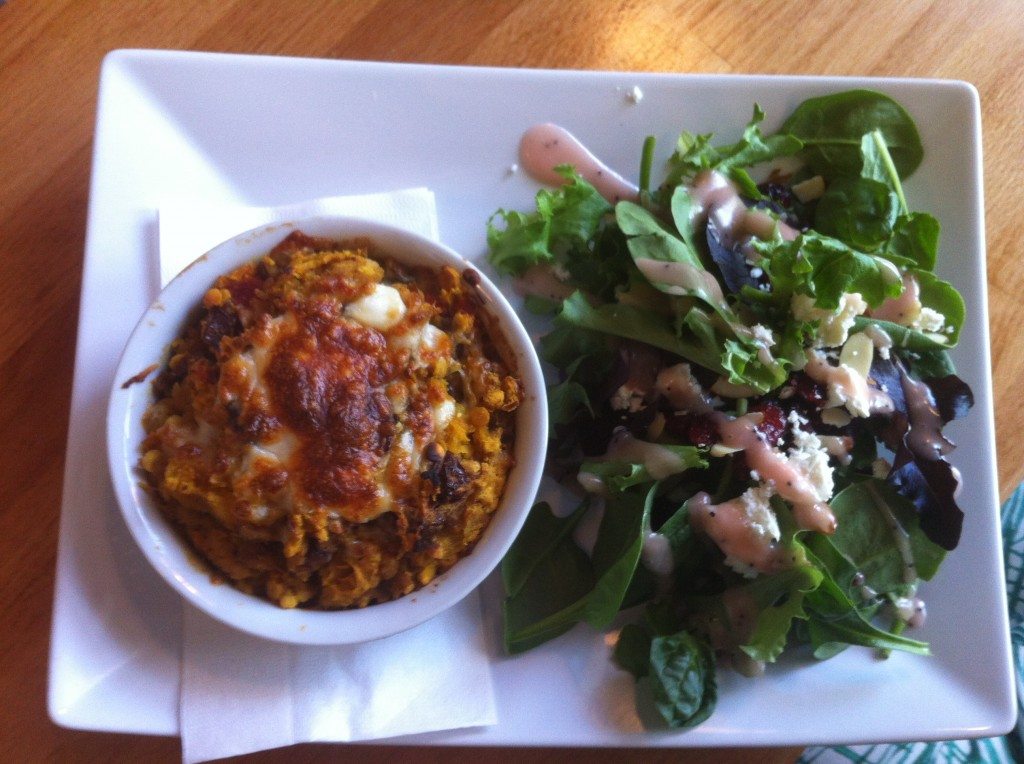 Run by a Vancouver Mom
Co-Zi was started by Connie Ziegler, herself a Vancouver mom who calls the neighbourhood home. Her restaurant is still relatively new, and she's working to build something unique. In addition to lunch, they're open for breakfast every day, and they offer brunch on the weekend. For the summer they're expanding their hours, staying open until 8:00pm. Their dinner starts at 4:00pm, including items like lemon and herb roasted chicken and wild BC cedar plank salmon. They're also fully-licensed, so you can enjoy a beer or a glass of wine with your meal. And for something extra-special, check out their Friday Night Dinners. Each week a different entree is featured, served with a house salad and dessert. To find out more about the dinners and check out their menu, you can visit their website.
See Also
If you're curious about Co-Zi, but the idea of taking your toddler to a restaurant leaves you feeling cold, you'll be glad to know the restaurant delivers through Orderit.ca. It's a great way to add this restaurant to your list of where to eat in Vancouver, without ever having to leave your home.
Co-Zi on Fraser
co-zionfrasercafe.com | Twitter | Facebook
4376 Fraser Street, Vancouver, 604-558-2694
Amber Strocel
Amber Strocel is a writer, aspiring math teacher, suburbanite, wife and mom of two. She believes in the power of the Internet to connect people, and she believes that numbers are the poetry of the universe. You can often find her knitting, sewing, volunteering, working in her garden, and sneaking chocolate when no one's looking. She blogs at Strocel.com and shares her photos on Instagram as @AmberStrocel.