Bagels? In Vancouver? YES.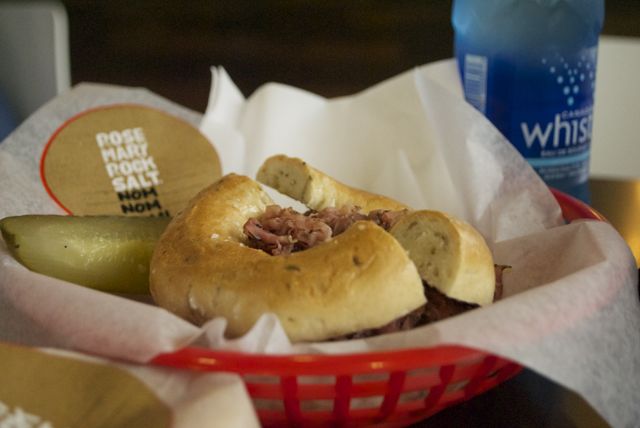 A bagel should be two things: chewy, and available on my way to work. Here are your best bets for bagels around town.
Solly's on Main Street (open at 7:00 a.m.) is my go-to for breakfast if I'm on daycare drop-off duty; an onion bagel with hummus schmear for me, and a cottage cheese muffin for the kidlet means we're all 60 per cent less cranky by the time we're where we need to be. Solly's offers a range of baked goods and treats; on Fridays, I like to grab a loaf of their challah as well to cook into French toast on the weekend. Want something more substantial than a bagel and schmear (with hummus or your choice of cream cheese)? Try an Eggel, Solly's' take on the breakfast sandwich. My sources tell me the Rusty Eggel is the best one.
4071 Main St, 368 West 7th Ave & 2873 West Broadway, Vancouver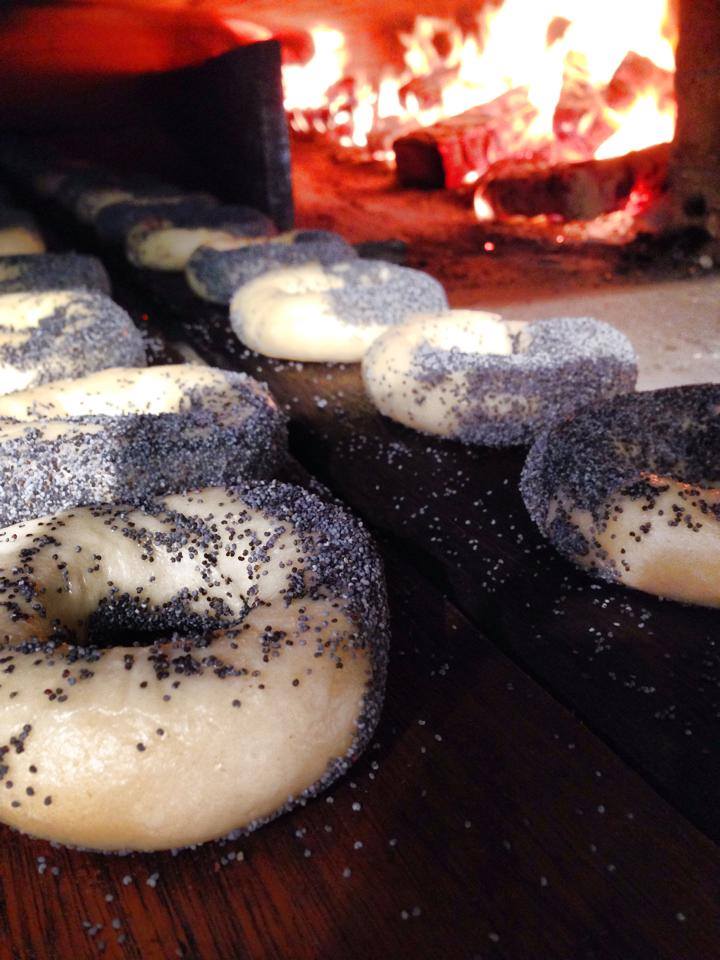 Open 24 hours, the Kitsilano location of Siegel's bagels is a great place to stop before a morning walk at the beach or on the drive out to UBC. Siegel's' Montreal-style bagels are delicious, but the sandwiches are where they really shine. Try the candied salmon sandwich on sesame, or the Reuben sandwich on a poppy seed bagel. For picky eaters, they also offer PB&J.
1883 Cornwall Ave & Granville Island Public Market, Vancouver
Created by the folks behind Siegel's, Rosemary Rocksalt offers Montreal-style bagels of the same quality and freshness (watch as they make them in-store!). They cost a little bit more than some other local options, but they bring in their smoked meat from Montreal and offer a good variety of toppings and sandwiches. They have a number of delicious cream cheeses, but try melted cheddar or avocado on an Everything bagel for a change of pace; I bet you'll love it.
2515 Main St, Vancouver & 1669 Lonsdale Ave, North Vancouver
Check it out
Erin went to Rosemary Rocksalt and fell hard for the smoked meat sandwich
Mount Royal Bagel Factory
Mount Royal bagels are arguably the best/most authentic Montreal-style bagels in Vancouver, though the fact that they're on the North Shore means they're not really on my regular weekday bagel route. Maybe they're on yours? If you're in the area, Mount Royal bagels are well worth a stop; try the whole wheat cinnamon bagel with a schmear of honey-vanilla cream cheese.
701 Queensbury Ave, North Vancouver
Find more great places for moms just like you. Download JellyBeen, the social mobile app to find the best places to shop, eat and play with kids.
Emily Wight
How about: Emily Wight is a working mom, science communicator, author, and the blogger behind Well Fed, Flat Broke. Her best-selling cookbook, Well fed, flat broke: Recipes for modest budgets & messy kitchens, from Arsenal Pulp Press, is available in local bookstores and online