Pi(e) Day: Five to-die-for pie shops in Vancouver
No matter which way you slice it, there are plenty of ways to enjoy Pi(e) Day. Yes every March 14, Pi or π nerds everywhere get giddy about circumferences. Pi being the ratio of the circumference of a pie (er sorry circle) to its diameter — which is approximately 3.14 (and then some!) We're sharing a few great places to get you pie or π on.
Fittingly, the flakier version of pie works as an apt celebratory break on this illustrious day. Plus, who really needs an excuse to eat pie?
Best pie shops in Vancouver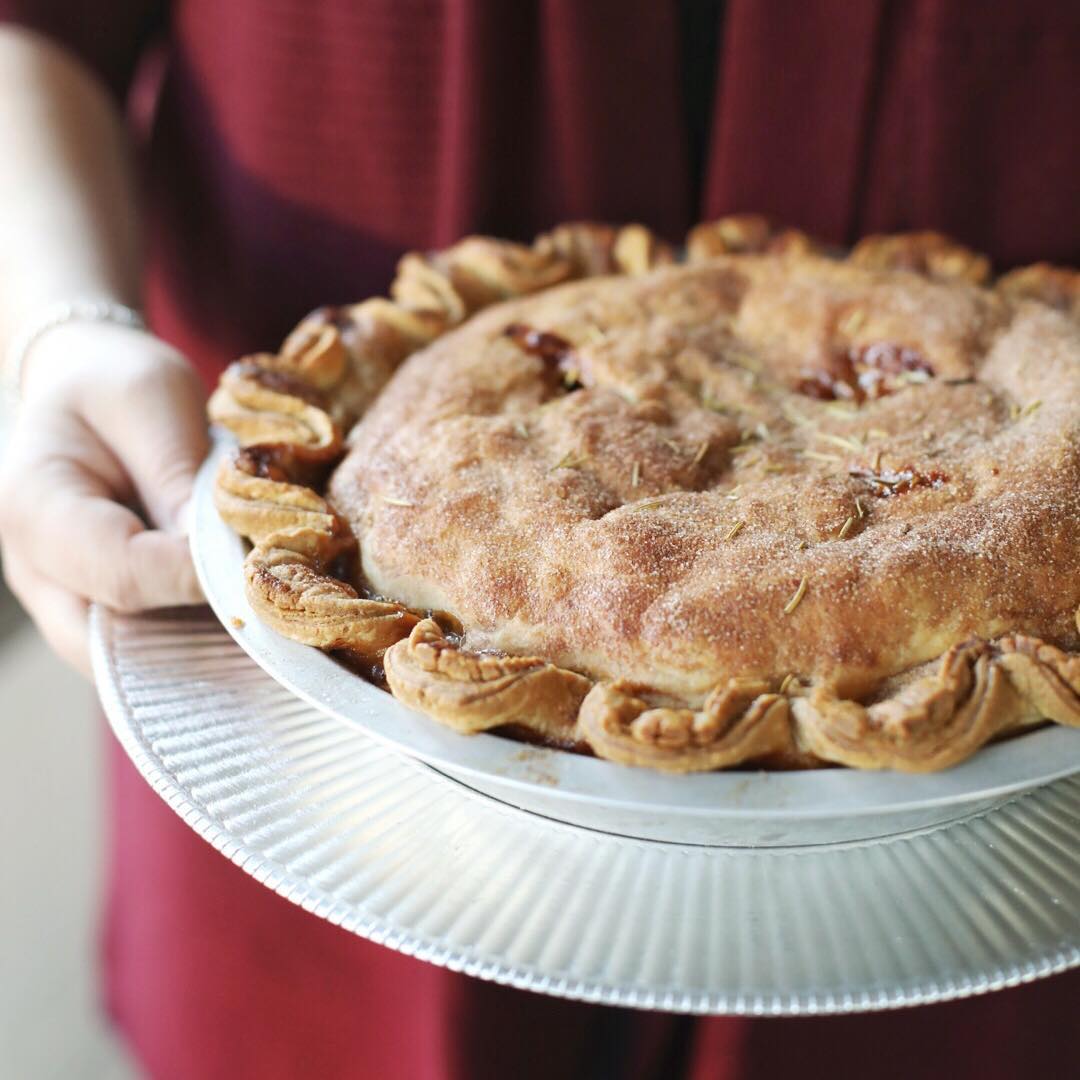 No don't shut it, open wide because this is pie you'll want to gobble up! No wonder! Its sweet, savoury, gluten-free and vegan pies are handmade daily using fresh and locally-sourced ingredients. And these oh so pretty pies fill the shop with the heady aroma of baked butter. Don't miss their PI Day Special with $3.14 off all 9″ pies until March 15. Order online.
1864 West 4th Ave., Vancouver
7832 6th Street, Burnaby
Routinely lauded as the very best pie in the city, this is farm-to-table West Coast baking without the frills at its best. Every thing is made daily, in shop, by hand (even the crust). Think BC blueberry lemon butter streusel, matcha and vanilla custard or dark chocolate hazelnut marshmallow or stick to a simple seasonal fresh pie. Gluten-free and vegan pies available through special order.
1875 Powell St, 604-926-4021
This West Van institution, located in Ambleside Village near the beach is favourite of skiers returning from a hard day on the slopes. And for good reason, the shoppe is bustling and cozy, and the hand-crafted pies are fresh (organic fruit and flour, real butter and free range eggs!), flakey and simply delicious. Pick up a loaf of their to-die for bread while you're there.
1533 Marine Drive, West Vancouver, 604-926-4021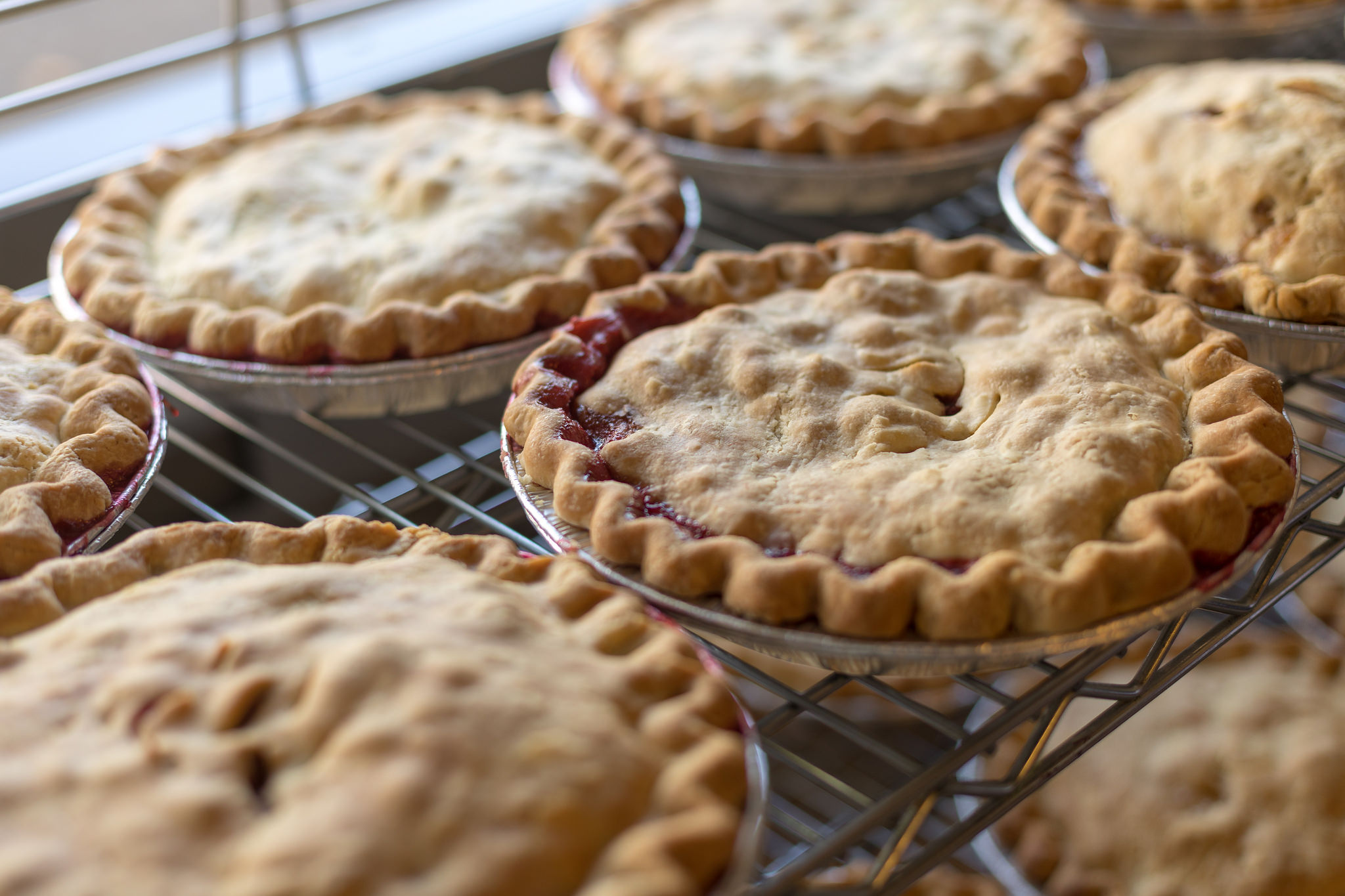 West side favourite, this organic pie (and much more!), located close to Jericho Beach. They make savoury and sweet pies, using locally sourced ingredients, including famous tourtiere around Christmas time and their "world-famous" pumpkin pie comes in classic, gluten-free and vegan. So very Vancouver!
3598 West 4th Avenue, 604 738 5879
Will it be shoo-fly, lavender raspberry or sour cherry? Decision, decisions. The good news is you really can't go wrong with one of these seasonal pies.
770 Beach Avenue, 604-685-7437 & 1069 Davie St 604-685-7427
Tell us what you think the best pie places in Vancouver are by using #vancouvermpm.
Harriet Fancott
Harriet Fancott is the Editor and Social Media Manager for Vancouver Mom. She has over 20 years experience in the arts, tech and mom-based blogging arenas. She lives in East Vancouver with her husband and son where they enjoy exploring all that Vancouver has to offer from festivals and events to playgrounds and beaches to sushi and ice cream (although not together).