Last-minute dessert solutions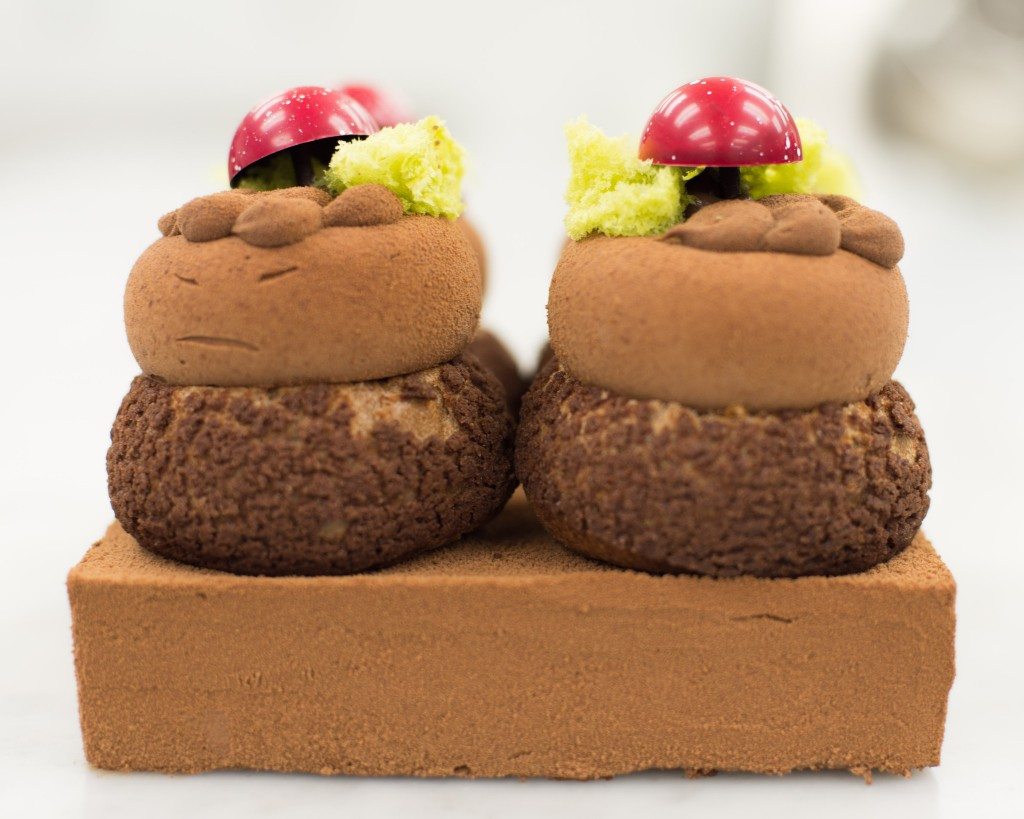 Forget that you volunteered to bring the dessert to [insert festive event here]? I've been there. Don't panic, and skip the sheet cake, because I have some truly amazing local sweet treats that will make you a total hit as soon as you walk through the door.
Frissants from Swiss Bakery
I know I know, the cronut thing is well and truly old news, but the Vancouver-created frissant is not just a flash in the pan. A cross between a fritter and a croissant, and then pumped full of pastry cream, this thing is pretty amazing. Call ahead and place your order, the bakery sells out of these wondrous creations before 10am most days. The vanilla custard is my favourite. Save me one.
Swiss Bakery, 143 E 3rd Ave, Vancouver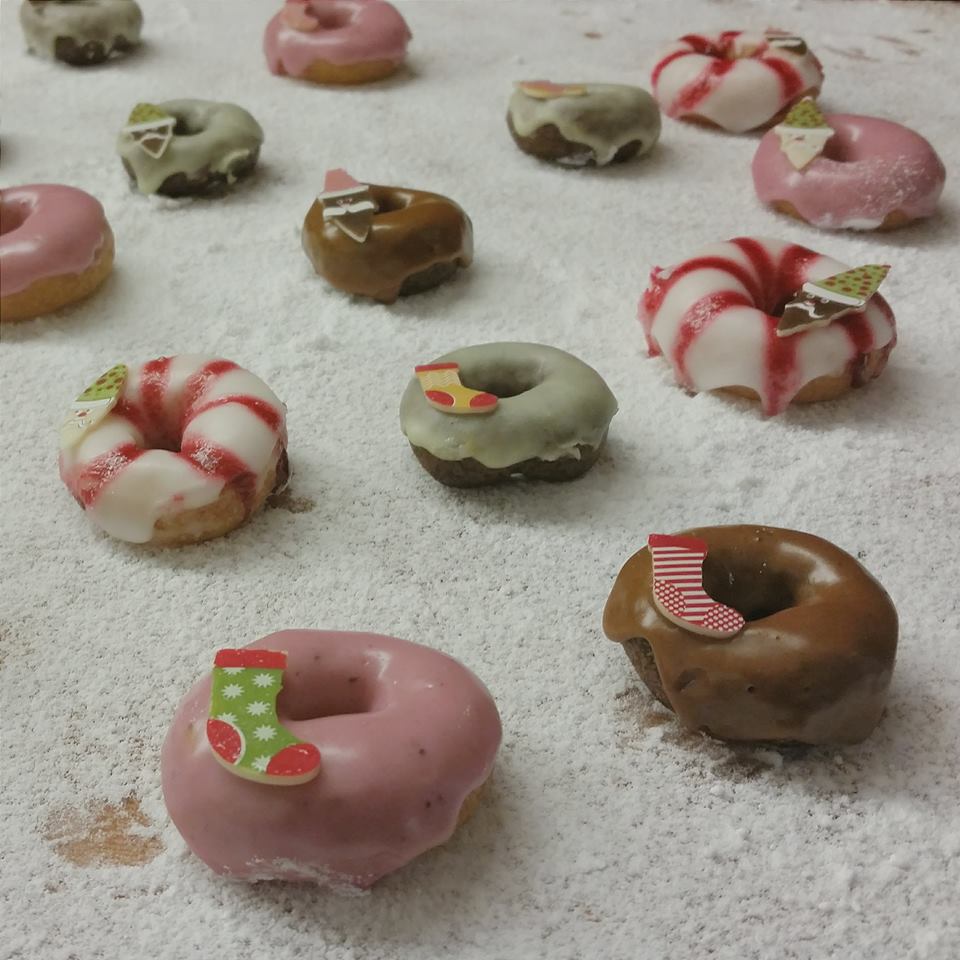 Candy cane doughnuts from Cartems Donuterie
These sweet little rings of festive goodness will definitely cause your blood sugar to hit a high note, but they are so cute. And everyone starts vibrating anyway when you arrive with a Cartems box. Call ahead of you want all Candy Cane, or mix it up with their popular favourites like Earl Grey or Salted Caramel. They're doing festive mini doughnuts too on special order, with these cute little stockings on them.
Cartems, 534 W Pender St & 2190 Main St, Vancouver
Cookies and milk box from Beaucoup Bakery
This works as a host gift, or a dessert stand-in. The beautiful box comes complete with two of Beaucoup's famous peanut butter sandwich cookies, as well as two each of their salted rosemary chocolate, toasted buckwheat chocolate chip, and salted brown butter shortbread cookies, with a bottle of organic Avalon milk. Call ahead to make sure there's a box available.
Beaucoup Bakery & Café, 2150 Fir St, Vancouver
See Also
Douglas Fir cream puff cake from Beta5
Does it get more festive than Douglas Fir-infused cream puffs from this local chocolate favourite? It's like a Christmas Tree, in cake form. A flourless chocolate cake is top with several cream puffs filled with Douglas Fir-infused cream, dark chocolate mousse, pistachio sponge cake, and topped with dark chocolate mushrooms. Order ahead for this masterpiece.
Beta5 Chocolates, 413 Industrial Ave, Vancouver
Find more great places for moms just like you. Download JellyBeen, the social mobile app to find the best places to shop, eat and play with kids.
Image credits: Beta5, Cartems Donuterie
Erin McGann
Erin McGann is the former Managing Editor for Vancouver Mom and Toronto Mom Now. She drinks just a bit too much coffee, is a bit obsessed about sourcing local food, plays the cello moderately well, spends too much time on Twitter, keeps honeybees on a rooftop, and has a thing for single-malt whisky. Erin is working on a novel set in turn-of-the-century Vancouver, which her husband, son and dog have to hear about all the time, and also blogs at Erin at Large.