Winter Birthday Party Ideas
Those summer birthday kids may have to schedule around vacations, but sometimes it feels like they've got all the easy party options with all those outdoor beaches and parks. Not so! Check out these cool inside party spots that don't involve squeezing 15 rampaging party kids in your small space.
Arrr! Pirate parties are pretty cool when you can clamber around a ship deck! Parties at the Maritime Museum include 2 hours packed with activities and crafts with trained Museum staff and a private room, as well as time to explore the museum. You can choose a pirate or tugboat theme.
1905 Ogden Ave, Vancouver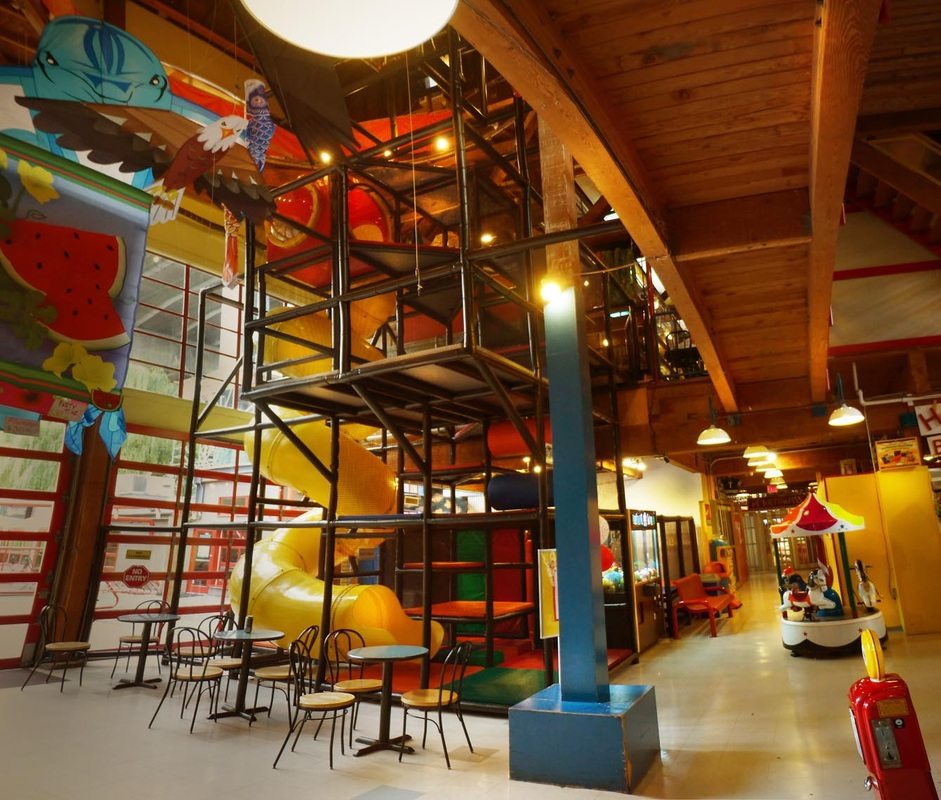 The soft play and ball pit in the Kids Market is a great affordable birthday party option. Kids get a couple hours to run riot in the soft play structure, and a dedicated party room for cake and food. You can add an arcade part to the party too, where kids get tokens for the arcade on the same floor with lots of easy physical games like Whack-a-Mole and skeeball. You can bring all of your own food if you like, or the Adventure Zone can sort it out for you.
2nd floor, Kids Market, Granville Island, Vancouver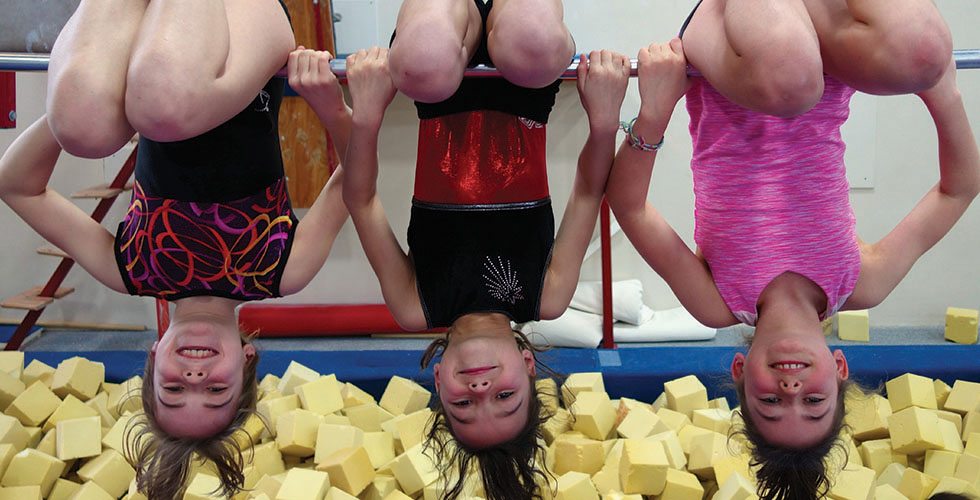 Gymnastics
Kids that love to bounce and roll and tumble will love a gymnastics party. Both Phoenix Gymnastics and Jump Gymnastics offer parties with experienced instructors to guide the fun on the equipment, plus a party room for the cake and snacks. Rhythm Gym is a smaller space, but excellent for smaller gymnasts, and they also include an instructor with their parties. It's worth noting that Phoenix Gymnastics parties are extremely popular and book up fast.
Phoenix Gymnastics, 4588 Clancy Loranger Way, Vancouver
Jump Gymnastics, 837 Beatty St, Vancouver & 120-2270 Dollarton Hwy, North Vancouver
Rhythm Gym, 527 W 8th Ave, Vancouver
Ice skating or swimming pool
Your local community centre is a good place for affordable indoor birthday parties that aren't at your house. Each community centre has a party room, and will have different add-on options: party leaders for games, balloon twisting, and on-site catering. For pool parties, you will need an adult for every 5 children. Ice skating parties will require more legwork, some centres require you to rent a party room separately, Hillcrest for example, whereas others, like Trout Lake, include it in the party package. It's worth phoning to book to make sure.
Vancouver.ca pool party listings
Vancouver.ca rink rentals
It may be winter, but that doesn't mean you can't throw a beach party. Play in the biggest sand pit ever at 6Pack Beach. There's treasure hunts in the sand, castle building, badminton, beach soccer and more. A dedicated party area with picnic tables, and you can choose to bring your own food, or have 6Pack sort that out for you.
#115-13180 Mitchell Rd, Richmond
Bring the gym to your house! The Vancouver Tumblebus is a big yellow mobile gym built into an old school bus. There's monkey bars, rings, ball pit, and climbing wall inside. You can add facepainting to your party too. Probably best for smaller children, as it's all in a bus.
Who doesn't long to just let loose with the paint splatter? Most 4Cats locations have a dedicated splatter party room where kids can just go nuts. There are many more art party options -dragons, pet planters, princess, clay art, pirates, and more. The Main Street location in particular has lots of space and great staff.
Kitsilano, 3730 W 10th Ave, Vancouver
Main Street, 3573 Main St, Vancouver
Kerrisdale, 2059 W 41st Ave, Vancouver
Dunbar, 3354 Dunbar St, Vancouver
Rent a room
If your child has a very particular interest – like animals, Star Wars, Harry Potter, or science – you can make that happen. Rent a room in a community centre and outsource the entertainment entirely. My Star Wars-obsessed little guy loved his Jedi training birthday party from Young Wizards Academy. They also do Harry Potter, or general wizardy-type things. Live animals are a showstopper too – playing with snakes or petting birds of prey! Mad Science will come to your child's party equipped with loads of fun experiments like making their own silly putty or capturing dry ice smoke in balloons.
Image credits: 6Pack Beach, Adventure Zone, Phoenix Gymnastics
Erin McGann
Erin McGann is the former Managing Editor for Vancouver Mom and Toronto Mom Now. She drinks just a bit too much coffee, is a bit obsessed about sourcing local food, plays the cello moderately well, spends too much time on Twitter, keeps honeybees on a rooftop, and has a thing for single-malt whisky. Erin is working on a novel set in turn-of-the-century Vancouver, which her husband, son and dog have to hear about all the time, and also blogs at Erin at Large.