Honouring the lives of 215 Indigenous children
Photo credit: Amanda Gerard
On Friday a vigil was held downtown Vancouver to commemorate the children whose remains were discovered on the grounds of a residential school in Kamloops. 215 pairs of children's shoes were lined up on the steps of the Vancouver Art Gallery. 
These are the words of Melissa Eileen, Nitóscín Bunibonibee Cree Nation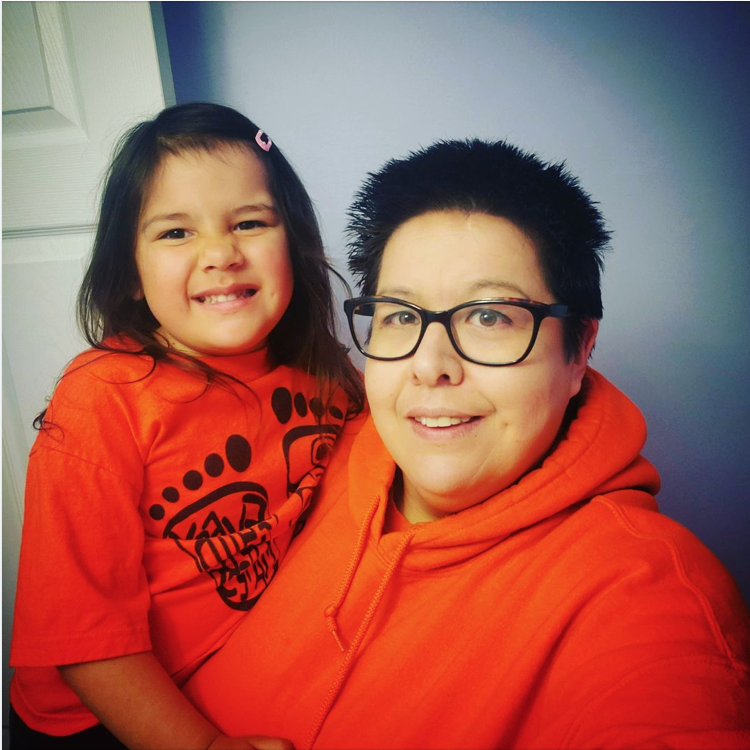 "Today marks a new orange shirt day – wear your orange shirt to honour these children lives. 
We are the Children and Grandchildren of survivors. Today we wear orange to honuor the lives of the 215 children found in the mass grave at the old Residential School grounds in Kamloops BC. My daughter Jaina has a connection to that school as some of her family attended that very school. 
I come from Bunibonibee Cree Nation. Nimama (my mother) Hilda and her siblings attended various Residential Schools in Manitoba as well as Indian Day school in their community. She is a survivor and throughout my life she never spoke of Residential School and her time there. I often wonder if she faced more than she says. If she did I believe she will take that to her grave.
We pray for our survivors as this discovery must bring back an array of memories. We pray for every child who did not make it home from these Institutions. 
This Genocide our Indigenous people faced still trickles through our generations. I am working at breaking cycles with my daughter. These 215 children could of been our parents and grandparents. They deserved more!
This is a wake up call for Canada, we need to do better! Acknowledgment doesn't mean taking blame. It's about understanding our traumas, intergenerational traumas and helping us use our voices as we continue to heal and break cycles.
Show solidarity with us as we use our voices, as we share our stories and as we heal and break cycles. I am not alright personally, I am angry and I am sad. I felt the pain in my mom's voice as we talked today and yesterday about this. If my mom didn't make it home I wouldn't exist today."
Ekosani – thank you" – Melissa Eileen, Nitóscín Bunibonibee Cree Nation
Here are some resources for children and parents to help you get educated on the history of residential schools in Canada.
Books to read with your children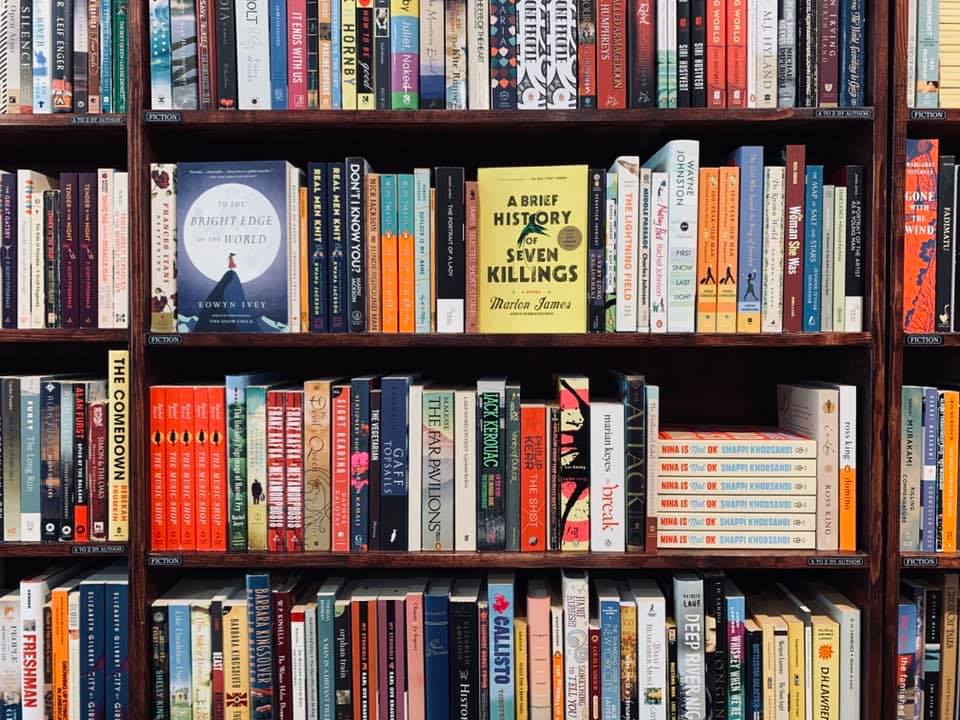 1. I am not a Number
Written by Jenny Kay Dupuis and Kathy Kacer and Illustrated by Gillian Newland
>> https://www.chapters.indigo.ca
2. When We Were Alone
Written by David Alexander Robertson and illustrated by Julie Flett
>> www.chapters.indigo.ca/en-ca/books/when-we-were-alone
3. Speaking Our Truth: A Journey of Reconciliation
Written by Monique Gray Smith
>> https://www.chapters.indigo.ca/en-ca/books/speaking-our-truth-a-journey
4. Shin-Chi's Canoe
Written by Nicola I. Campbell and illustrated by Kim Lafave
>> www.chapters.indigo.ca/en-ca/books/shin-chis-canoe
5. No Time to Say Goodbye: Children's Stories of Kuper Island Residential School
Written by Sylvia Olsen with Rita Morris and Ann Sam, and illustrated by Julia Bell and Connie Paul
>> www.chapters.indigo.ca/en-ca/books/no-time-to-say-goodbye/
>> The full Indigenous Voices: Kids' Books Collection
Books for Mom and Dad
1. Behind Closed Doors: Stories From the Kamloops Indian Residential School 
Editor Jack Agnes
>> www.chapters.indigo.ca/en-ca/books/behind-closed-doors-stories-from
2. Dear Canada: These are my words: The Residential School Diary of Violet Pesheens 
Written by Ruby Slipperjack
>> www.chapters.indigo.ca/en-ca/books/dear-canada-these-are-my
3. A Knock on the Door: The Essential History of Residential Schools from The Truth and Reconciliation Commission of Canada
Foreword by Phil Fontaine
Afterword by Aimée Craft
>> www.chapters.indigo.ca/en-ca/books/a-knock-on-the-door
4. A National CRIME: The Canadian Government and The Residential School System
Written by John S. Milloy
>> www.chapters.indigo.ca/en-ca/books/a-national-crime-the-canadian
5. Call me Indian: From the Trauma of Residential School to becoming the NHL's First Treaty Indigenous Player
Written by Fred Sasakmoose
>> www.chapters.indigo.ca/en-ca/books/call-me-indian-from-the
Videos to watch: (warning: traumatic and upsetting stories included in some videos)
Stolen Children | Residential School survivors speak out
www.youtube.com/results?search_query=stolen+children
Death at Residential Schools 
Canadian Shame: A History of Residential Schools | Ginger Gosnell-Myers | TEDxVancouver
Wawahte: Stories of Residential School Survivors – Full Documentary
"The Blanket Exercise" – Indigenous Perspectives
Wear your orange shirt today, but more importantly learn and teach your children about the history. #everychildmatters
Note: Kera Skocylas is a First Nations woman who loves to highlight and feature Indigenous people and businesses. 
Kera Skocylas
Kera is a full-time mom with three kids. She lives in the suburbs of Vancouver and recently started Kids Cuddles Coffee, a 'mommy-news' blog. She loves going on adventures with her kids all over the Lower Mainland. She has a passion for writing and the news. Before becoming a mom she worked at CBC radio and at a local newspaper. Follow her on Instagram @kidscuddlescoffee