Vancouver Art Gallery: Five Days of Family FUSE Spring Break Edition!
For the first time, The Vancouver Art Gallery is hosting a full week of Family Fuse over the second week of Spring Break. Titled, "The Everyday in Different Ways," it runs from March 25—29, from 12 to 4 pm and is free for kids under 12 with a paying adult.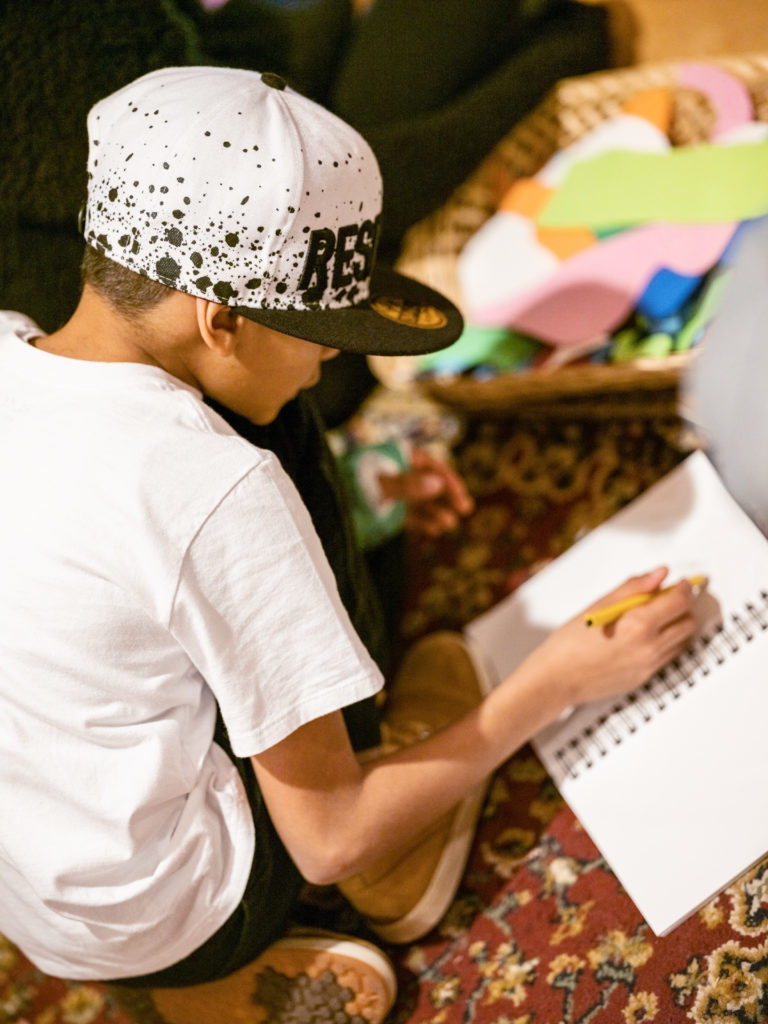 During Family Fuse, the gallery will be full of different kid-friendly art making and art exploration activities (anything from beats and construction or fabric mural-making to dance – anything is possible!). The event sneakily leads kids through the exhibition deepening their understanding of the artwork without them even realizing it. There are docents everywhere ready and willing to explain how it all works or give kid-level information on the exhibitions. It's a wonderful way to have your children interact with art and maintain their often flighty interest.
Family Fuse Spring Break 
The Spring Break edition of Family FUSE investigates how modern and contemporary artworks transform our understanding of everyday life. To find the answers, each day participants will embark on their own exciting adventures in art-making. through interactive activities, performances and hands-on workshops.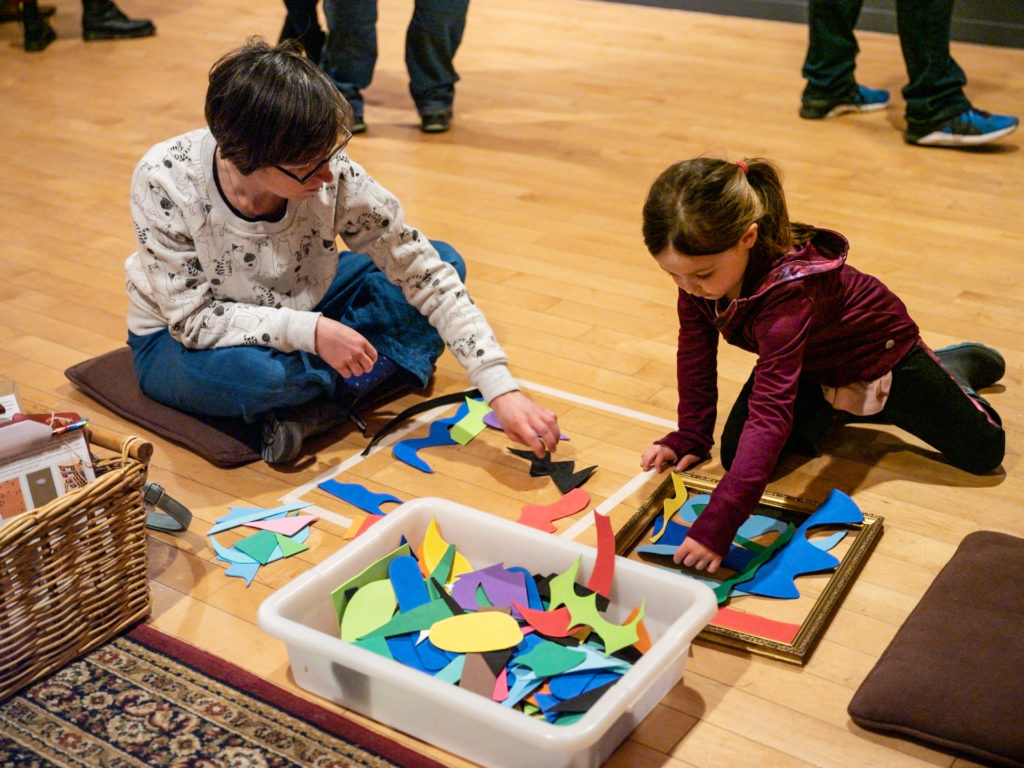 There will be daily programming as well as special artist-led workshops focussing on the Gallery's current exhibitions: French Moderns: Monet to Matisse 1850-1950, Affinities: Canadian Artists in France, as well as Mowry Baden and Displacement. Artist led workshops include Create Your own Landscapes, Move and Dance where a dance is created based on the artwork. Experimenting with Textile Arts, Building an Assemblage Sculpture (ideal for the Lego lovers!) and Designing a Fabric Mural!
Pro Tips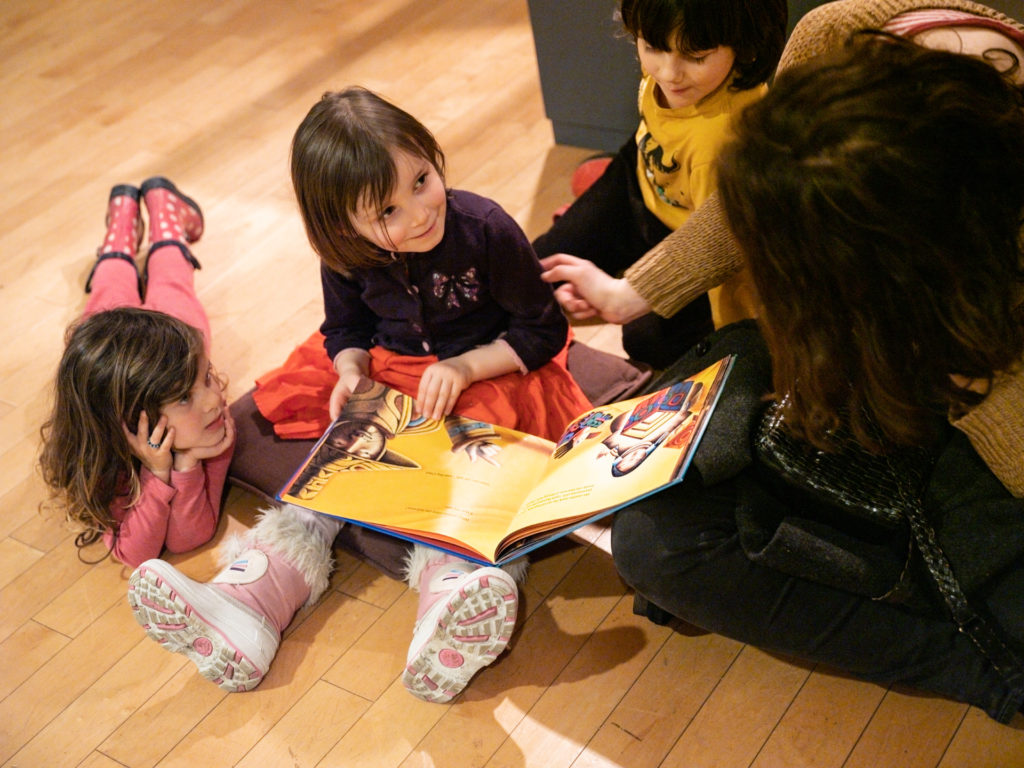 Get there as early as possible. It can get busy over the break.
Drop off all your coats and unnecessary bits at the coat check when you come in and eat before you enter the gallery.
Put your need to see every work on hold, and explore the gallery at a child's pace. There are stations scattered all over, so don't worry about going through things methodically. Another idea for art appreciating parents is to have one parent man the kids while the other one sneaks off to view an exhibit.
When you're done, explore the new North plaza (behind the gallery) and let the kids run wild!
This post is sponsored by the Vancouver Art Gallery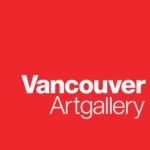 Since it began in 2009, thousands of families have enjoyed Vancouver Art Gallery's variety of programming for children of all-ages as part of Family FUSE. Kid-friendly activities, performances, tours and workshops run by guest artists and Gallery educators make Family FUSE a great way for families to learn, discover and ignite their curiosity about art and art-making. In celebration of Spring Break 2019, this latest edition of Family FUSE marks the first time the Gallery has expanded its programming to a five-day schedule.
Harriet Fancott
Harriet Fancott is the Editor and Social Media Manager for Vancouver Mom. She has over 20 years experience in the arts, tech and mom-based blogging arenas. She lives in East Vancouver with her husband and son where they enjoy exploring all that Vancouver has to offer from festivals and events to playgrounds and beaches to sushi and ice cream (although not together).