Have a beach birthday in the winter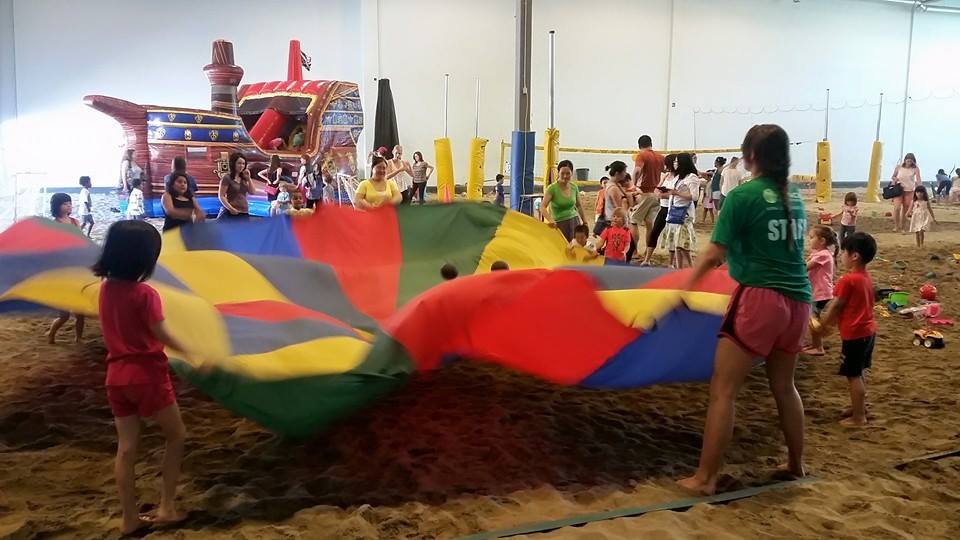 If your little person's birthday is in the winter months, it kind of rules out your average beach party. Don't despair, you can still have a sand castle competition in November. How big is this sandbox? Oh, about 700 metric tonnes of sand, that's how big.
Inside sand fun of all kinds
At 6Pack Beach, the beach is indoors – there's no sunscreen required. Party packages include sand toys, nets, and balls for kids to run around and go wild. You can also bring your own decorations to go full beach party, construction party with loads of toy diggers, volleyball tournament, or even pirate treasure hunt. If you like, you can even hire a counsellor from 6Pack to run the games for you.
>Check it out
Unique Vancouver birthday locations

Bring your own food
6Pack can provide pizza and pop, or you can bring all your own food. This is a great option if you have food allergies in your group, or just a herd of picky eaters. The celebratory food part – cakes, cupcakes, or whatever you like – is up to you. You can either bring your own plates, cups, and cutlery, or hire them from 6Pack.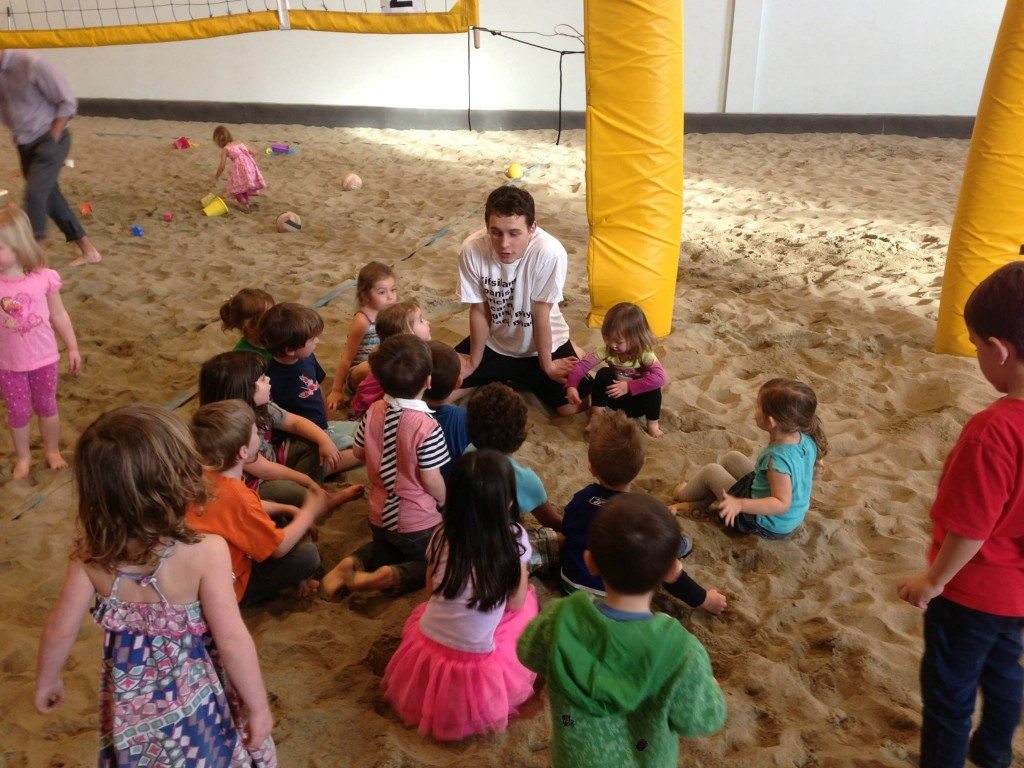 One of the most flexible places to hold a party, you can really go a bit crazy in this giant sandbox.

This post is sponsored by 6Pack Beach. It sure rains a lot in Vancouver. Parents bring your little ones to a warm and dry Indoor Beach. While they run free and dig up the largest indoor sandbox in the city, minus the cold, rain, and UV, you can relax and chat with other parents.
Find more great places for moms just like you. Download JellyBeen, the social mobile app to find the best places to shop, eat and play with kids.
Erin McGann
Erin McGann is the former Managing Editor for Vancouver Mom and Toronto Mom Now. She drinks just a bit too much coffee, is a bit obsessed about sourcing local food, plays the cello moderately well, spends too much time on Twitter, keeps honeybees on a rooftop, and has a thing for single-malt whisky. Erin is working on a novel set in turn-of-the-century Vancouver, which her husband, son and dog have to hear about all the time, and also blogs at Erin at Large.