Learn in Nature With These Outdoor School Programs
Image credit - Saplings
Over the past two years, alternative learning environments, specifically learning while outdoors, have been on the radar of many families. The spike in interest likely occurred when classrooms and boardrooms were turned into virtual spaces overnight. Additionally, children and families have become increasingly reliant on digital tech for work, play and learning. Thankfully, there is no shortage of alternative learning environment opportunities here in the Pacific Northwest. So whether you're looking for an outdoor school, farm school, or general outdoor learning group in Vancouver, Richmond or Surrey – we have an amazing list of offerings to explore. So please read on to find out what program is best suited to get your little one learning outside.
Outdoor School Programs in Vancouver
Wood & Waves Outdoor Learning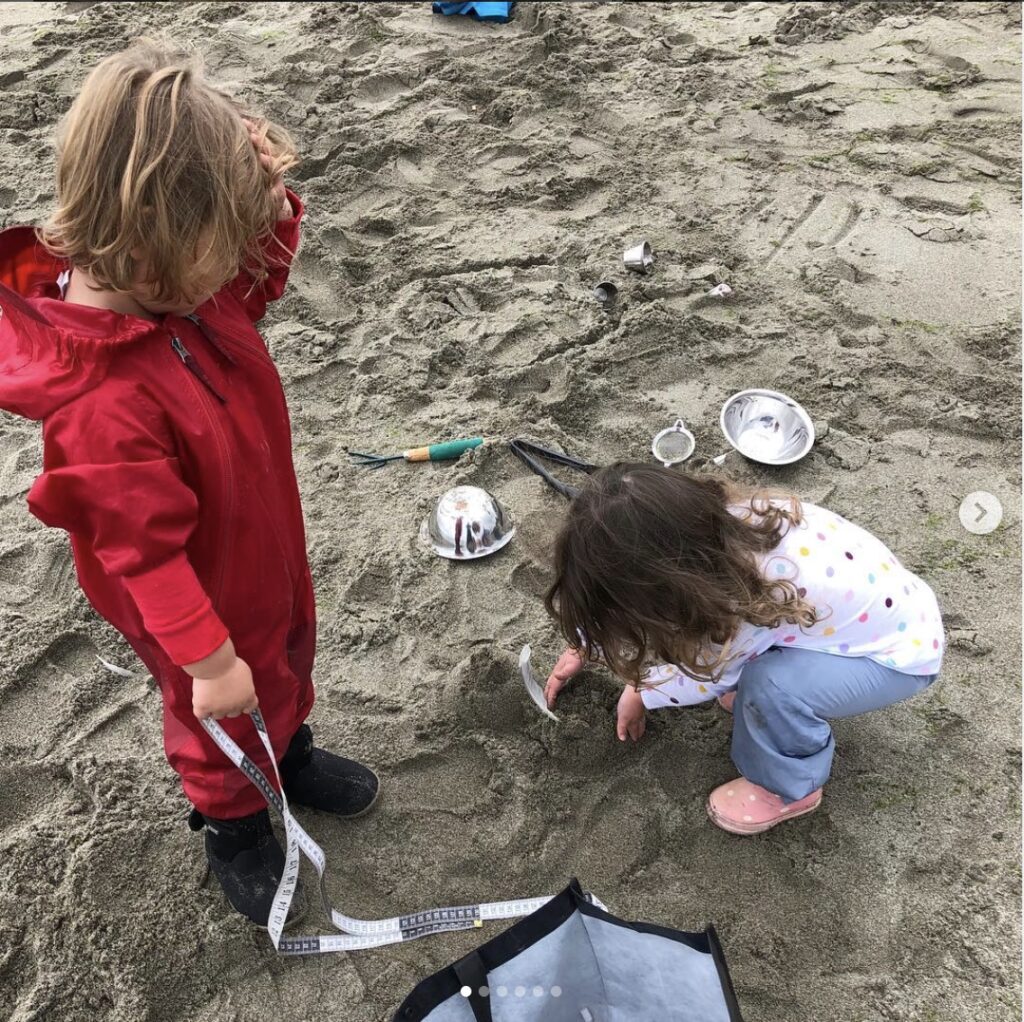 Firstly, Wood & Waves Outdoor Learning is based at Jericho Beach in Vancouver and focuses on preschool-age kids. In addition, their ethos focuses on learning through play and child-led learning. Essentially meaning, the educators learn alongside the children and their interests. Similarly, the program's staff work to build connections through trust. Therefore, children learn to self-assess risk and are encouraged to have a say in their learning.
Finally, the program was founded by Educator Graham Fraser. Graham has more than eight years of experience in outdoor education with preschoolers. He moved to Canada and has worked with established schools such as Alderwood House and West Point Academy. Additionally, Graham worked at Woodland Outdoor Kindergartens in Glasgow, Scotland.
>> Woods & Waves Outdoor Learning 
Muddy Boot Prints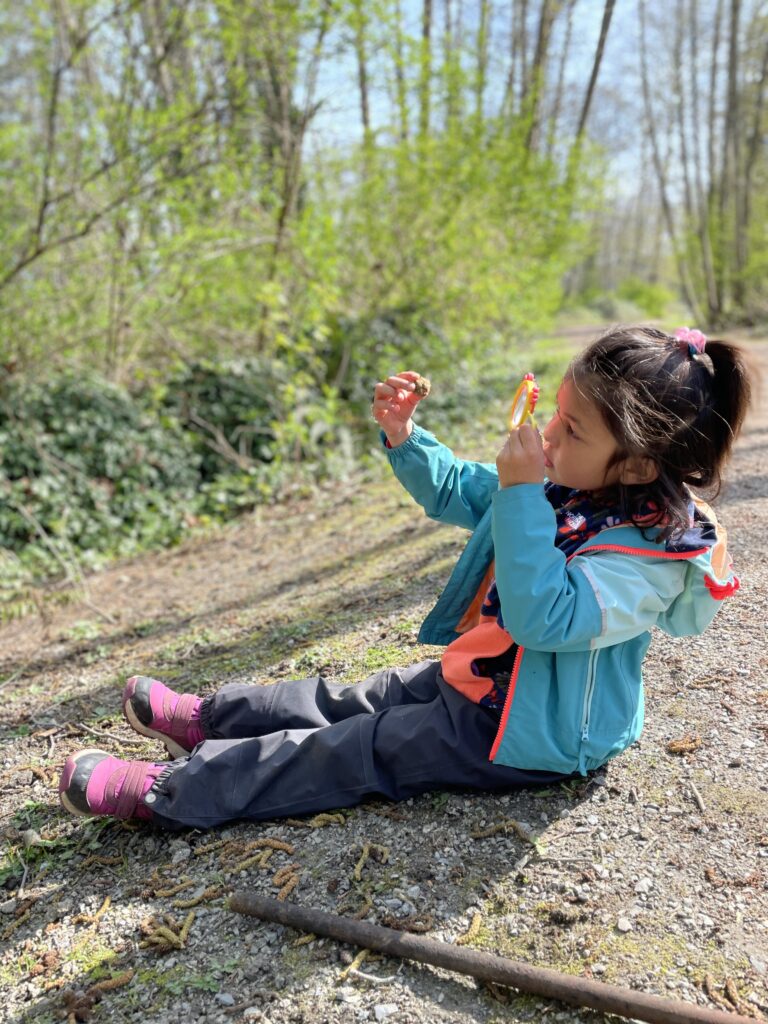 Secondly, Muddy Boot Prints is an outdoor early learning program that follows a forest school philosophy. Additionally, it's adapted to suit an urban environment. Programs are for kids ages two and a half to six. They take place four mornings or afternoons a week, depending if you are on the east or west side of Vancouver. Operating out of local parks around Vancouver, the program aims to connect the children to the land; through workshops offered by various local artists and non-profit organizations. Similarly, the teaching is approached through compassion, volunteering and giving art to others. However, the gift-giving portion of the program is on hold due to Covid.
Saplings Outdoor Program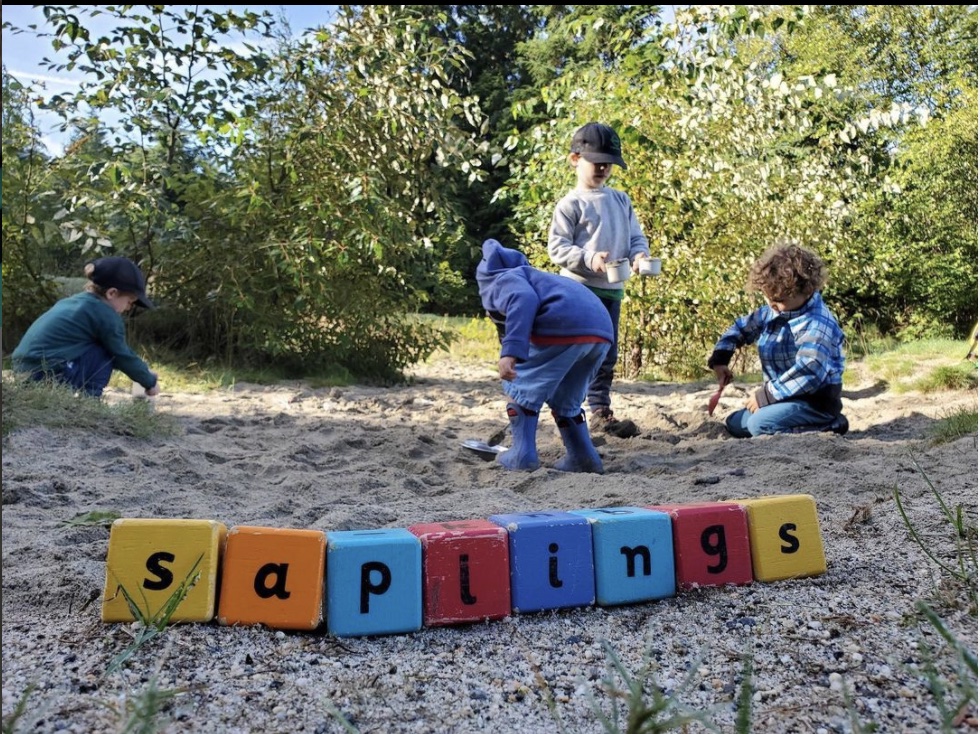 Another great program available to ages 2.5 – to twelve-year-olds is Saplings. With locations at Kits Beach, Northshore and Squamish, they offer drop-off and parent participation classes for little ones. Additionally, they have both part-time and full-time spots for school-aged children. Saplings' outdoor programs understand and believe that the outdoors promotes lifelong learning and interests, offering inspiring and stimulating hands-on experiences that will help develop problem-solving and critical-thinking skills. In addition, their multi-age environment encourages cooperation and teamwork as well as emotional awareness.
Vancouver Outdoor School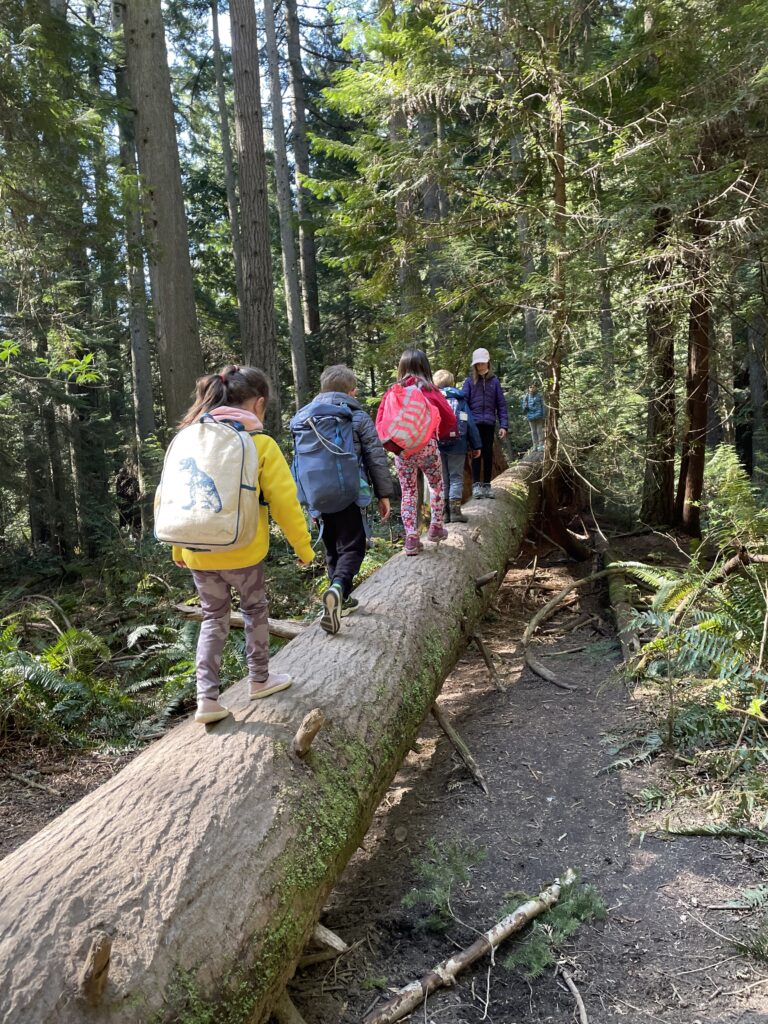 Vancouver Outdoor School was founded by Jeff Wilis, owner of Fireside Adventures. He has years of experience in youth and family work. Vancouver Outdoor School is 100% outdoors. Their wonder-driven program has 21+ hours per week of outdoors programming focusing on experiential learning, community building and collaborative all-day adventures. Although they are not a BC-certified school, they are compatible with BC Curriculum through their partnership with Kleos Open Learning. Programs are split into primary and intermediate ages with programs available in Vancouver, Richmond, Port Moody, Coquitlam and Delta/Surrey area with overnight camp trips as part of regular field school programming at Millard Learning Center on Galiano Island and Camp Squeah in Hope.

>> Vancouver Outdoor School 
Outdoor School Programs in Richmond 
Terra Nova Nature School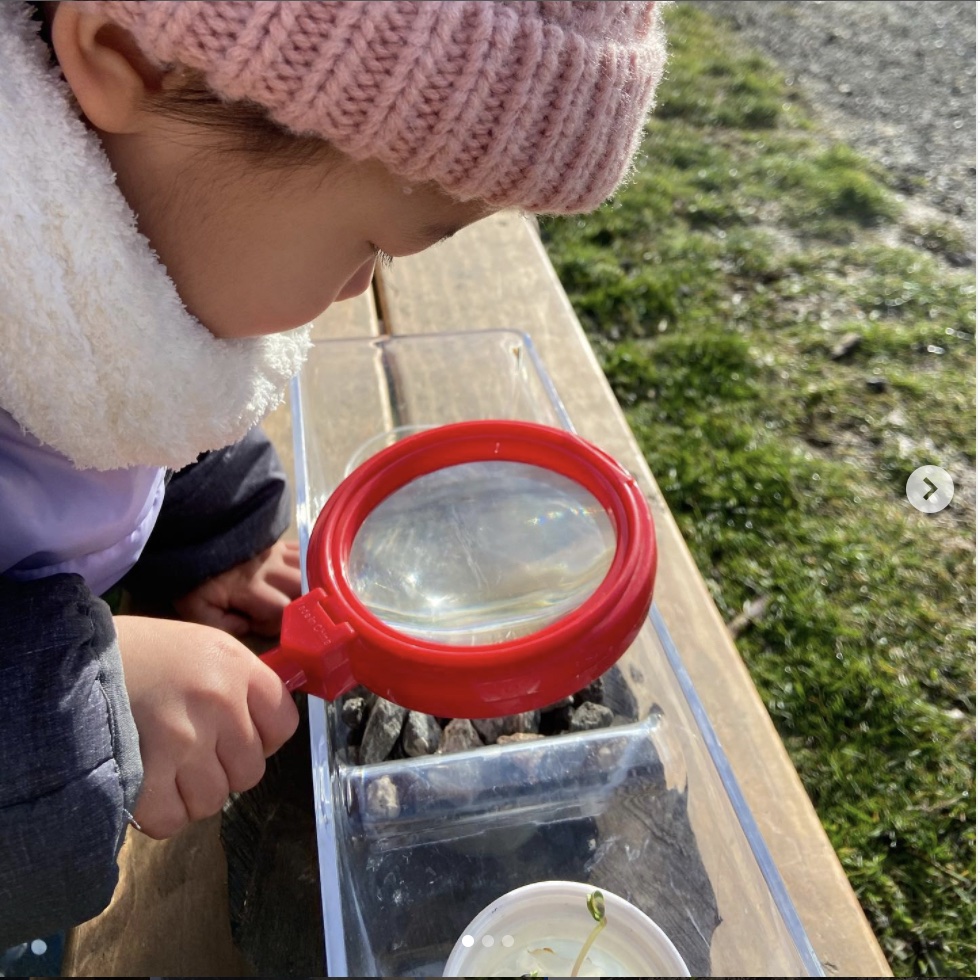 Terra Nova Nature School is an educational program using an emergent and place-based curriculum inspired by Reggio Emilia and forest school curriculum movements. Programs are offered from ages 15 months – to 15 years old with partnerships and other user groups of the Terra Nova parkland community: Richmond Schoolyard Society, Richmond Food Security, Richmond Nature Park, the Kwantlen Farm School, and the Sharing Farmand. Activities are project-based. In addition, this allows for more in-depth learning to develop critical thinking skills, setting the foundation throughout the school year—the program values parent participation. There are monthly evening meetings open to all Terra Nova Nature School parents.
Alder Wood House
Alderwood House is a Reggio-inspired child care program that focuses on social-emotional learning based in a small residential learning environment, licensed as a group program. It is operated by the Steveston Society of Children's Centers. They are a not-for-profit organization operating in Richmond and Vancouver, BC. In addition, they ensure that the Alderwood House School program would be able to continue and expand, regardless of changes to BC's child care landscape. 
Since 2018, with its first location in Steveston, they have since expanded to Southlands in 2019 and, most recently, North River (Tait Elementary) in Richmond.
Outdoor Learning Programs in Surrey 
Hazlemere Preschool & Daycare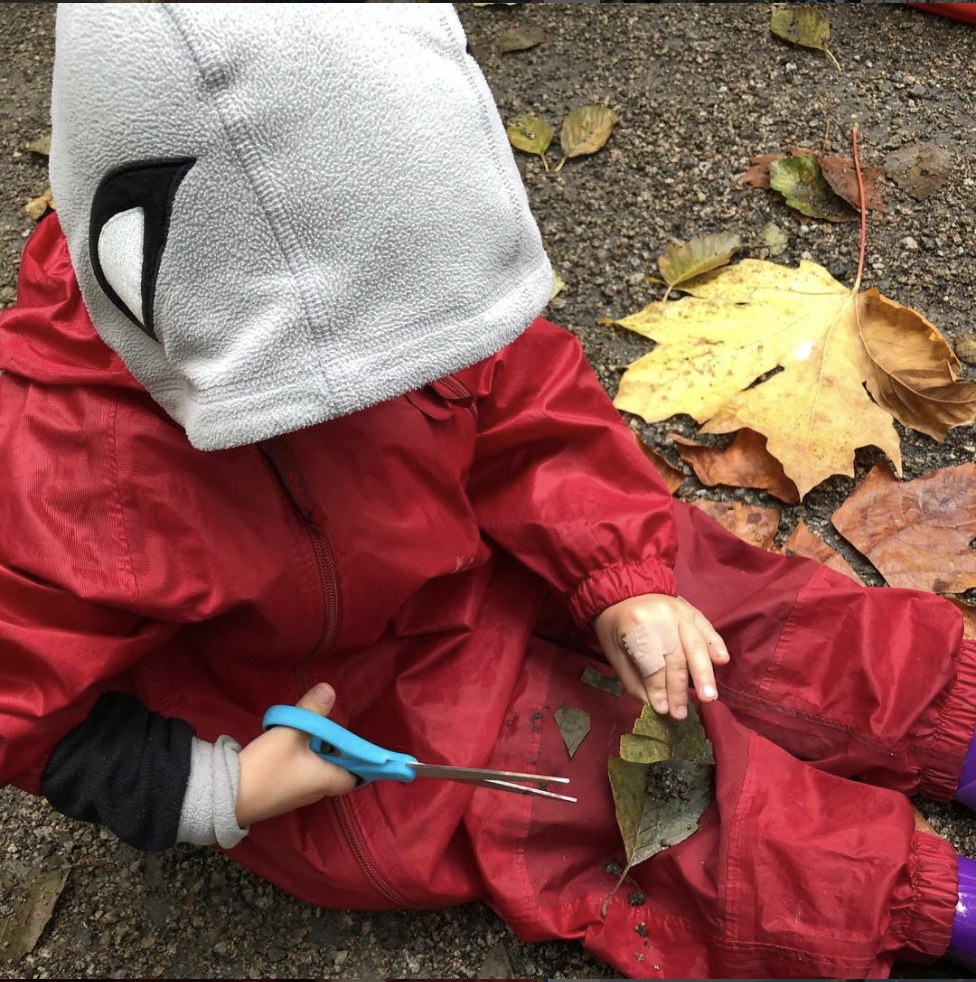 Hazlemere Preschool & Daycare is located on a private 5-acre estate nestled amongst equestrian properties by Surrey/White Rock. Here educators guide children through challenging tasks, giving them a chance to develop and refine their skills and abilities while increasing their confidence, self-esteem and independence. Bringing together their love of early years education and animals to the outdoors create environments of exciting discovery and exploration. Once a month, horseback riding lessons are also included. All programs are fully licensed and regulated by the Fraser Health Authority.

>> Hazlemere Preschool & Daycare
KIN- Kids in Nature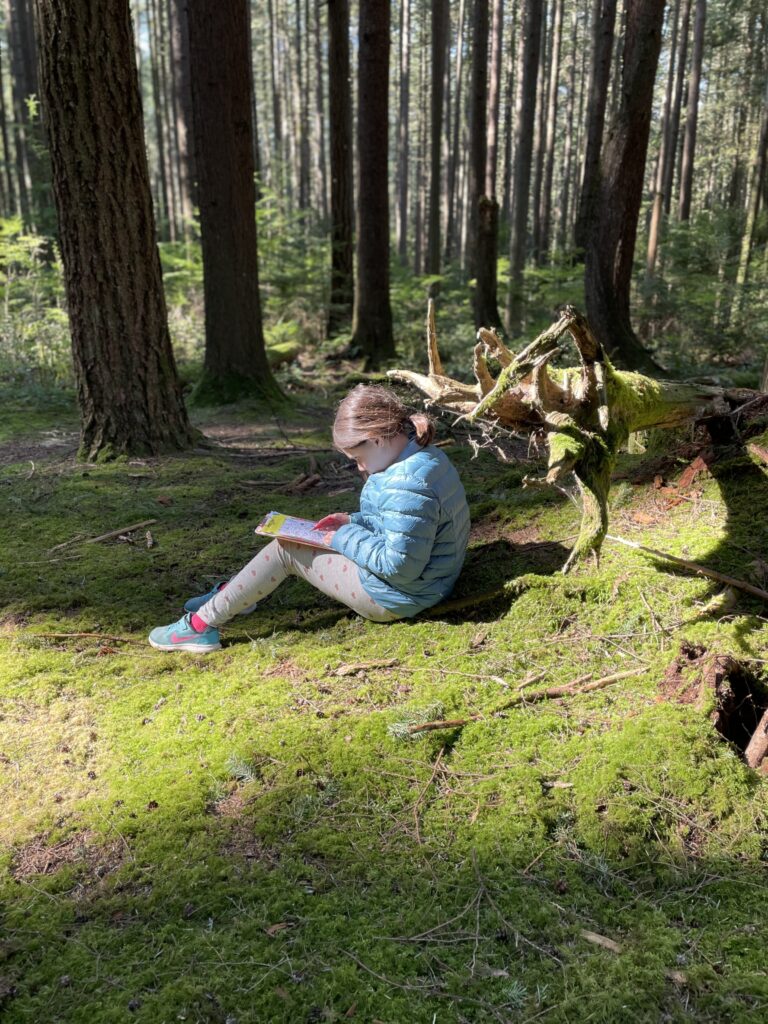 KIN – Kids in Nature is a Montessori-themed, child-led, activity-based learning program. They cater to preschool/daycare (ages 3-5), home learning (ages 5-13) and after-school care and day camps (ages 5-13). At KIN, they believe immersing children in the natural landscape will help foster a connection to nature, leaving them feeling healthier physically, behaviourally and emotionally. The home learning program is play-based and place-based, directed by the child's interest. Additionally, the program focuses on practical skills. For example, children garden with real tools after observing seasonal changes in the environment and learn survival skills through fire-making, outdoor safety, and shelter-building.
Bonus: FLEx-Force Nature Connection Club is their after-school care. They strive to reconnect the children with the forest on the unceded territories of the Semiahmoo and Katzie first peoples.
East Kensington Outdoor Learning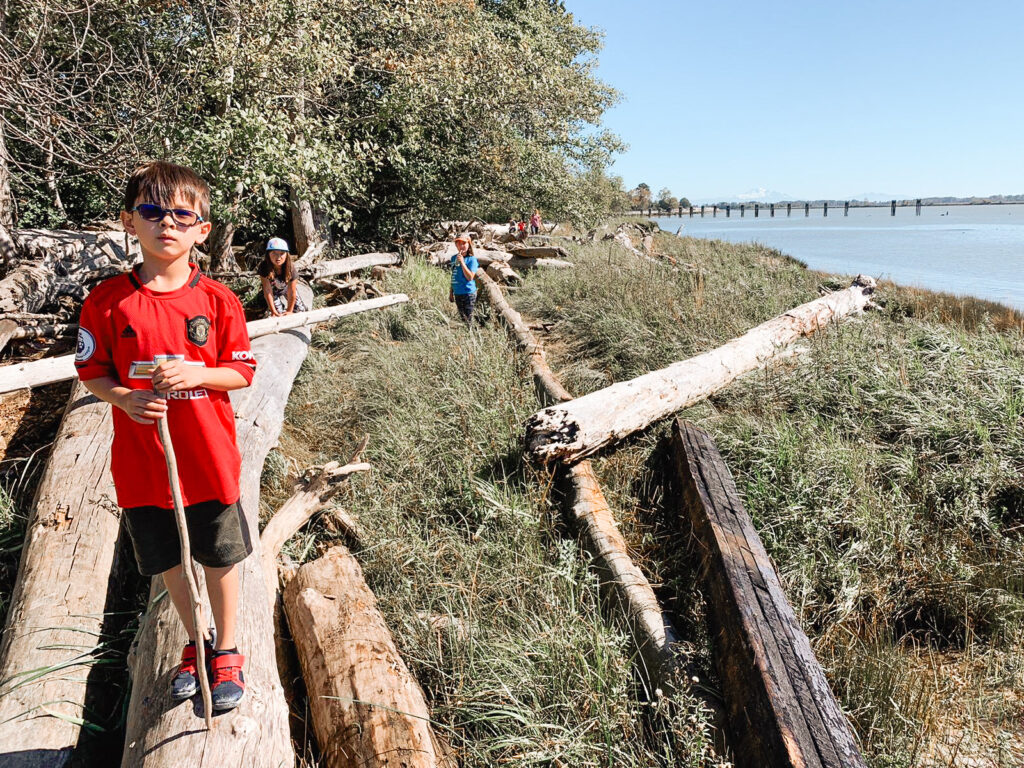 Finally, East Kensington Outdoor Learning (EKOLogy) is a district program offered by the City of Surrey. Entry to the program is by lottery when you select it as a choice program of choice similar to a french immersion program. Their program integrates B.C.'s curriculum with outdoor experiences and develops core competencies. The programs focuses on experiential learning in the outdoors and fosters children's competencies as creative and critical thinkers. In addition to creating effective communicators, and personally, socially and environmentally aware people.
Justine Summers
Justine is a full-time mom to three characterful little humans. Justine loves to travel with her family, sharing their journeys along the way, capturing everything from Westcoast lifestyle to home renovations to daily mom-life wins and fails. When time permits, Justine also moonlights as a commercial actor. Follow her adventures @the.summers.life.