What to do in Vancouver: Bard on the Beach
Over the last 20 years Bard on the Beach has been a standard part of summer in Vancouver that is anything but ordinary. With gorgeous mountain and city views providing a stunning backdrop, this Shakespeare theatre stands alone, literally, in beautiful Vanier park. It's a must-do when you're compiling your list of what to do in Vancouver this summer.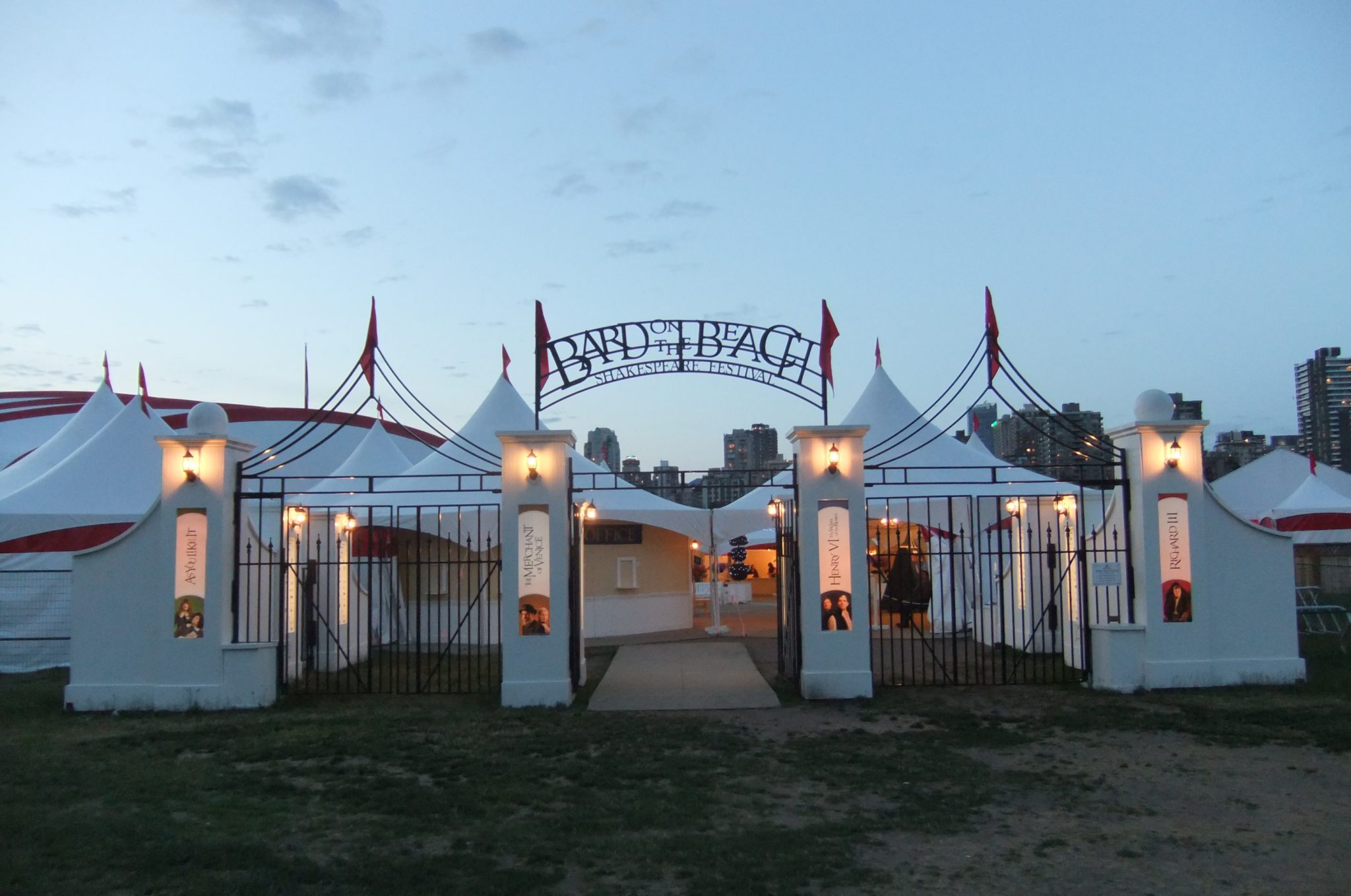 When you're looking for a unique experience that shouts 'To be or not to be…Vancouver!' Bard on the Beach is just the ticket.
Hamlet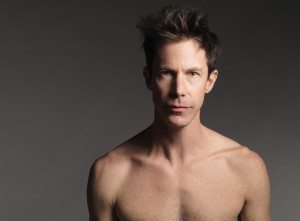 My partner and I enjoyed the performance of Hamlet on opening night. I'm not well versed in Shakespeare so I was happy there was a pre-show talk (included with each ticket) that helped provide insight into the plot line, story and characters. I'm so glad I brushed up on my Shakespeare that way because I was able to enjoy Jonathon Young's portrayal of Hamlet that much more. He was not only convincing but likable and very professional.
There was a moment when I, and the audience wondered what he would do when his headset microphone kept peeling away from the side of his head. He used the technical problem to his advantage by ripping away the troublesome headset at precisely the right time to exaggerate his emotion in the moment. Truly perfect. Claps and laughter of appreciation filled the theatre for Young. And the fact that the story was modernized with costuming and well placed iPhones and iPads was refreshing and kept me interested.
Tips to Make Your Bard Experience Great
1.Order a picnic dinner 48 hours in advance and then pick it up in the Bard Village starting one hour prior to showtime. Choices include a freshly-made turkey, brie and pesto sandwich with fresh salads and a chocolate chip cookie, Greek chicken and feta roulade with roasted vegetables, pickled asparagus and cardamon hand pie, and Szechuan wild BC sockeye salmon with soba noodles, sesame ginger marinated vegetable salad. Vegetarian options are also available.
2. Dress casually and bring a sweater or jacket as the temperature drops after sunset.
3. Wear comfortable shoes. The grounds are often damp and stilletto heels just won't do.
4. Order your intermission drinks ahead of time, that way you don't need to stand in line and can enjoy the night view of the city.
The festival also features special events such as the Bard-B-Q, a delicious dinner and The Celebration of Lights Fireworks display to create a one-of-a-kind, spectacular experience. This sells out quickly.
What to do in Vancouver: Get Tickets
To thine own self be true, my fellow Vancouverites. When you're wondering what to do in Vancouver for an elegant, yet fun night on the town with your loved one or friends, to the Bard you must go. This year's productions include Hamlet, Measure for Measure, Elizabeth Rex and Twelfth Night. Performances run until September 12, 2013 and are approximately three hours. To buy tickets call 604-739-0559 or go online.
Bard on the Beach
Lee-Anne Ekland
Leeanne Ekland is a stay-at-home mom of one, who's on a mission to rediscover love, wellness, and neighbourhood happenings and to have a ton of fun. She's also a lover of wine and yoga and believes that sharing her experiences at www.MomParadigm.com brings her closer to living her best life. Having started the parenting experience much later than most, she offers a unique perspective on the challenges and all that is amazing about being a mom over 40.