What is Postpartum Anxiety?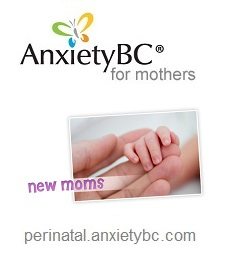 We've all heard of postpartum depression. In fact, if you've had a baby in recent years, the odds are good that you were screened for depression during and after pregnancy. However, you may not have heard of postpartum anxiety. You may be surprised to learn, therefore, that this is a very common mental health issue for new mothers. In fact, one recent study suggests it's more common than postpartum depression (read more here).
What is postpartum anxiety? The short answer is that it's excessive worry or anxiety in the postpartum period that interferes with your quality of life. Having a new baby means a lot of upheaval, and it's normal for a new mother to feel some anxiety around that. Anxiety is a natural, adaptive response we experience when we feel unsafe or threatened. The 'threats' we perceive may be specific and real, or they may be a general sense that something bad might happen. We may also feel anxious when we imagine something happening, like a loved one getting in an accident. When you're learning to care for a new baby, you may imagine that bad things could happen to that baby.
Symptoms of Postpartum Anxiety
Symptoms of postpartum anxiety include increased heart rate, stomach pain, tightness in your chest and throat, loss of appetite, sleep disturbance and shallow breathing. You may feel as if your mind is racing, as you worry and obsess. If your anxiety is stronger you may avoid certain situations, places, people or activities. You may also find yourself being extra vigilant, or constantly checking things. Anxiety can also lead to forgetfulness, irritability, muscle tension and other symptoms.
If you're experiencing postpartum anxiety, there's good news: the condition is highly treatable. The first place to start is to look at your self-care. When you're taking care of a newborn, it can be challenging to take care of yourself, as well. You may find that you're not eating healthy foods (or any foods) regularly, that your sleep is disturbed by your baby, and that it's challenging to even find the time to shower or visit the bathroom. The more that you can do to take care of yourself, however, the healthier you'll be, and the better you'll be able to care for your baby. If possible, call in help. Having someone else handle the cooking or cleaning when you have a newborn allows you to focus on your little one. It can also be helpful to anticipate your needs, by having snacks and water on hand as you sit and breastfeed. Even small changes can make a big difference in managing your postpartum anxiety.
Help is Available
The newborn period doesn't last forever. If improved self care doesn't help, or if your postpartum anxiety persists even as your little one starts to settle into a more manageable routine, that may be a sign that you need some extra help. Talking to your health care provider about anxiety can seem really intimidating. However, there are a number of tools you can use to help you recognize when you're stuck in an anxiety thought trap, so that you can let go of your worries. By seeking help, you're taking an important step towards a better life for you and your baby.
One great place to go for more information on anxiety in pregnancy is AnxietyBC's new site for mothers at perinatal.anxietybc.com. You'll find more information on how to recognize and deal with postpartum anxiety. You'll also read stories from other new moms who have been there. Help is out there – you just have to be willing to find it.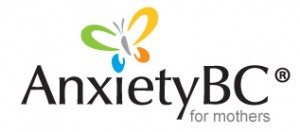 This article was sponsored by AnxietyBC. Expectant and new moms often have many questions and worries about motherhood. AnxietyBC's new website helps address those questions and fears. If you're pregnant or have a new baby, the website can help. You'll learn how to recognize anxiety and how it affects your body. You'll also find self-help tools to help decrease your stress and anxiety, as you learn how to effectively manage anxiety during pregnancy and the postpartum period. If you're concerned about a friend or family member, you'll find information on the site about how you can help. Find help online, and take the first steps towards a better quality of life.
Amber Strocel
Amber Strocel is a writer, aspiring math teacher, suburbanite, wife and mom of two. She believes in the power of the Internet to connect people, and she believes that numbers are the poetry of the universe. You can often find her knitting, sewing, volunteering, working in her garden, and sneaking chocolate when no one's looking. She blogs at Strocel.com and shares her photos on Instagram as @AmberStrocel.