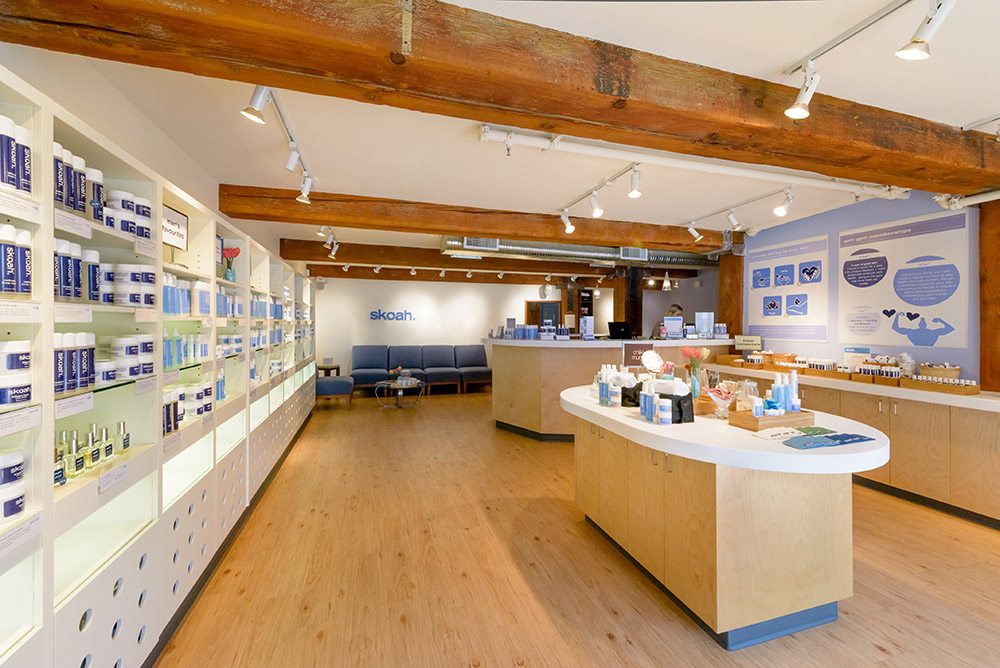 This Scandinavian skincare brand and day spa takes a refreshing, no-nonsense approach to skincare. 'A personal trainer for your skin' is their tagline. For those of us who are not into the flowery language that sometimes surrounds facials and spa experience, it's a relief.
In fact, Skoah is serious about this whole skin care-as-fitness metaphor. You can buy memberships, just like at the gym, that include a certain number of fitskin facials within a one-year period, as well as money off products in the shop.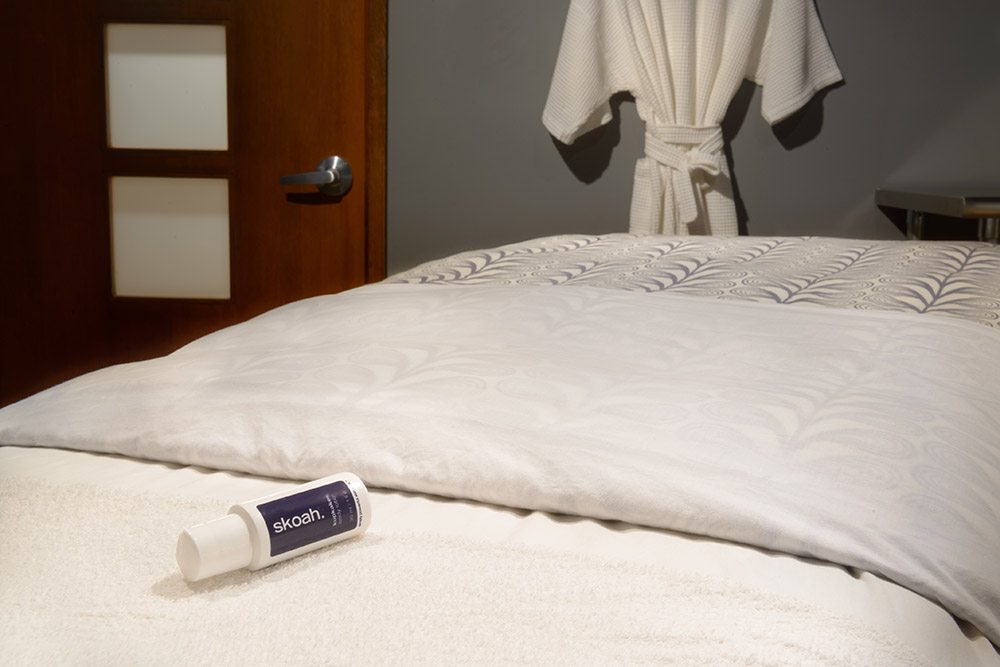 'They have a fabulous facial for moms-to-be. Highly recommended,' says local mom Lindsay Sutton. The Tummy and Mummy treatment works on all those random things that happen to your skin when your pregnant, but also tackles the itchy skin on your ever-expanding stomach as well.
Photographer and local mom Jenny Di Spirito says the make-up is great too: 'Love their lip gloss!'
Personally, I think their Double Dose treatment is where it's at. Serious exfoliation for, ahem, 'neglected' skin – plus you get a foot massage and scrub too. Nice, very nice.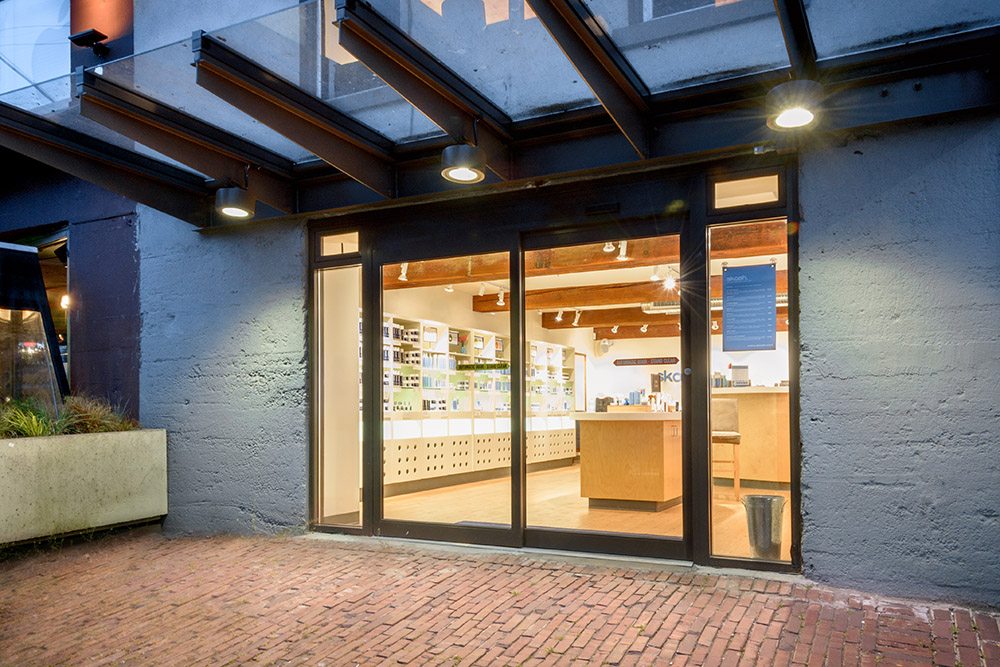 Skoah Yaletown
1007 Hamilton Street, Vancouver
Find more great places for moms just like you. Download JellyBeen, the social mobile app to find the best places to shop, eat and play with kids.
Erin McGann
Erin McGann is the former Managing Editor for Vancouver Mom and Toronto Mom Now. She drinks just a bit too much coffee, is a bit obsessed about sourcing local food, plays the cello moderately well, spends too much time on Twitter, keeps honeybees on a rooftop, and has a thing for single-malt whisky. Erin is working on a novel set in turn-of-the-century Vancouver, which her husband, son and dog have to hear about all the time, and also blogs at Erin at Large.