VMgram of the Week – Plus a Contest!
Every Friday at VancouverMom.ca we share a new Instagram photo with you taken by a Vancouver mom. A VMgram, if you will. Participating is easy – but for the next week the details are changing slightly, so read on to find out more. What isn't changing, though, is that we'll pick one of our favourites every Friday.
VMgram of the Week
This week our VMgram is from Lynsie, who in addition to posting great shots on Instagram is a mother and nursing student. Here's her shot: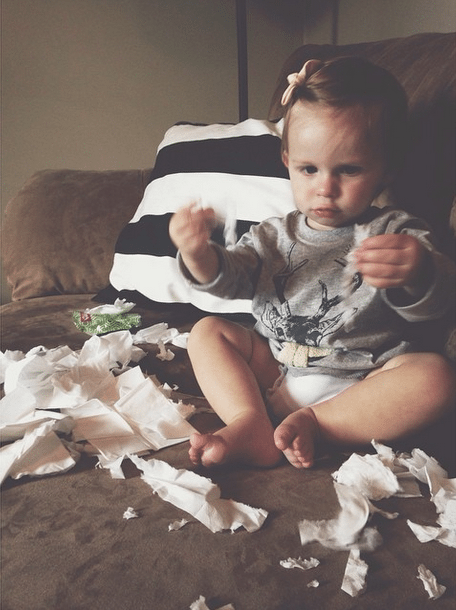 Making messes. Making memories. #YayaBabyRealLife
Be sure to follow Lynsie on Instagram where she's @mylaikynleigh. And check back next week to see if she's one of the winners of our contest. Wait, did we say contest? We did! Here's the scoop.
A Contest!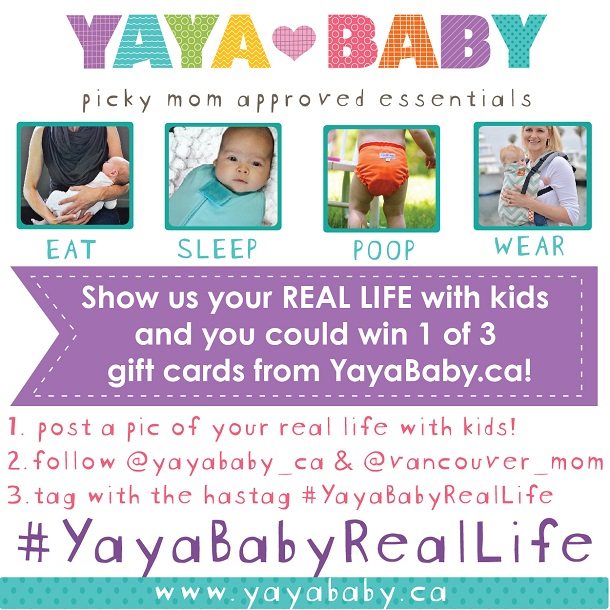 For the next two weeks, we're mixing things up a little with our VMgram. We're asking you to show us your real life with kids. As a bonus, you could win one of three gift cards from the fabulous folks at Yaya Baby! Let's face it – we could all use a little bit of help. That's why we love Yaya Baby. Their North Vancouver boutique and online baby store both carry only a very specific selection of their most favourite essentials that have each passed Yaya Baby's rigorous Picky Mom Test. You won't be overwhelmed with a whole lot of different gear, with no idea of how to choose. They've done the heavy lifting for you, whether you're shopping for yourself or looking for a gift for someone else. They help you in your real life with kids.
To enter to win one of the gift cards follow @yayababy_ca and @vancouver_mom on Instagram, and tag your Instagram shots with #YayaBabyRealLife. Just like every week, you can post more than one photo. And for each unique photo you share and tag with #YayaBabyRealLife, you'll receive another entry. Please note: if you have a private Instagram account, we may not be able to see your photos. Never fear – read on for an alternative way to enter.
If you're not on Instagram, or you have a private account, you can also enter on Facebook. Once again, entering is easy. Like Yaya Baby and VancouverMom.ca on Facebook, and Facebook message VancouverMom.ca a photo of real life with kids. Note that we'll share your images in a gallery on our Facebook page. Once again, you can enter more than once – just send us a new snapshot, and mention #YayaBabyRealLife each time you message us.
The contest deadline is noon on September 25, 2014. The contest is open to Canadian residents only. The three winners of the gift cards will be selected when the contest closes. The first place winner will receive a $75 gift card, the second place winner will receive a $50 gift card, and the third place winner will receive a $25 gift card.
VMgram Gallery
To give you a taste of what other moms are up to on Instagram, and what their real life with kids looks like, check out our VMgram gallery:
[instapress tag="yayababyreallife" piccount="16″ size="150″ effect="0″]
Amber Strocel
Amber Strocel is a writer, aspiring math teacher, suburbanite, wife and mom of two. She believes in the power of the Internet to connect people, and she believes that numbers are the poetry of the universe. You can often find her knitting, sewing, volunteering, working in her garden, and sneaking chocolate when no one's looking. She blogs at Strocel.com and shares her photos on Instagram as @AmberStrocel.