Juice Fast / Juice Cleanse: What's the Deal?
Have you ever considered a juice fast or cleanse? It seems like they're all the rage right now, and even if you answered no, the odds are high that someone else you know has either done one, or talked about it. But what's the deal? We wanted to know, and so we connected with well-known naturopath Dr. Michael T. Murray to find out more.
What is a juice fast, and how does it work?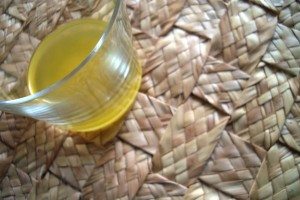 By strict definition, during a fast only water is consumed. If you are drinking fresh fruit or vegetable juice, this is technically known as an elimination diet rather than a fast, but we will call it a juice fast. Drinking fresh juice for cleansing reduces some of the side effects associated with a water fast, such as light-headedness, fatigue, and headaches.
Although a short three-to-five day juice fast can be started at any time, it is best to begin on a weekend or during a time period when adequate rest can be assured. The more rest, the better the results, as energy can be directed toward healing instead of toward other body functions. A juice fast works by supporting the body's ability to aid detoxification of harmful stored toxins like heavy metals (lead, mercury, cadmium, etc.), pesticides, and plastics.
Are juice cleanses safe for everyone?
A juice fast is definitely not for everyone. Some contraindicated conditions include pregnancy and nursing, type one diabetes, and kidney disease. [As well, juice fasts are not for] children.
If you want to do a juice fast, is it best to make your own juice or purchase a pre-made kit?
Make your own. With juice, the fresher it is the better it is for you. That is especially true during a juice fast.
Of course, not all medical professionals – and not even all naturopaths – agree when it comes to juice fasts and cleanses. And not everyone's experience is the same. So before you try a juice fast of your own, do your research, and consult someone you trust to get you off on the right foot.
Have you ever tried a juice fast? Would you consider one? Leave a reply in our comment section and share your thoughts.
This article was sponsored by SPUD.ca. Their organic juicing program offers you fresh, organic produce, delivered to your door for juicing. When you sign up for their juicing club you also get recipes, member benefits and more. If you're thinking of doing a juice cleanse, check them out online and see how you can save money as you juice.

www.spud.ca/juicing
Vancouver Mom
Would you like to write for us? We welcome well-written guest submissions with a local interest slant. Share your tips, review local businesses and highlight hot trends for Vancouver moms. Get all the info on our Contributor Page!