Family friendly coffee shops for you and the little ones
Photo credit: Anjee Gill
Is coffee a need or want? While there may be some debate on this, we can all likely agree that coffee shops are a great place to catch up with friends especially during the cooler months. Plus, they are also a fun place to take the little ones for some quality mommy and me time. The prevalent local coffee culture makes Metro Vancouver home to some of the best roasteries and trendiest cafes. Kid friendly menus and thoughtfully curated spaces are just some of the reasons these shops are our favourite family friendly coffee shops. 
Coffee shops for all – big and small!
Forecast Coffee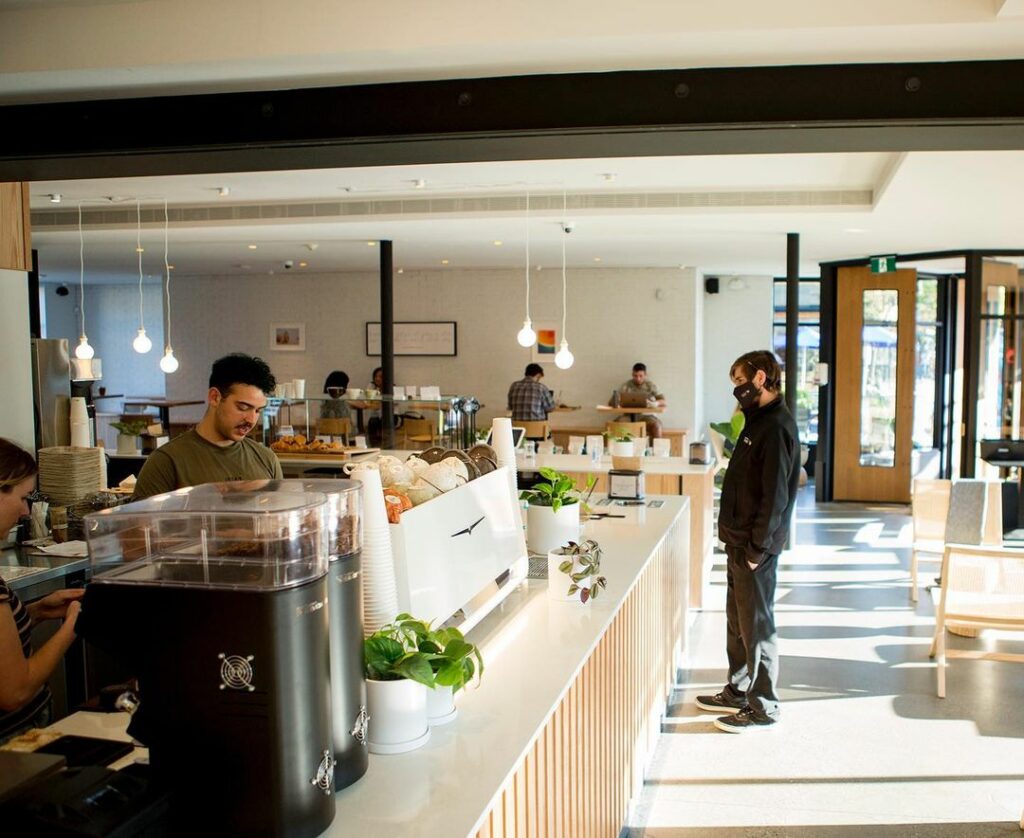 This Whistler based roastery recently opened up along the coffee district in Vancouver's Mount Pleasant neighbourhood. The seasonal flavours, selection of small plates, and abundance of seating makes this a great place for an afternoon coffee and lunch. The family friendly atmosphere can be felt through the sleek seating arrangements and ample space for strollers and car seats of all sizes. So if your little ones are past the stroller stage, they'll appreciate the wicker chairs for lounging. 
2980 Main St, Vancouver
49th Parallel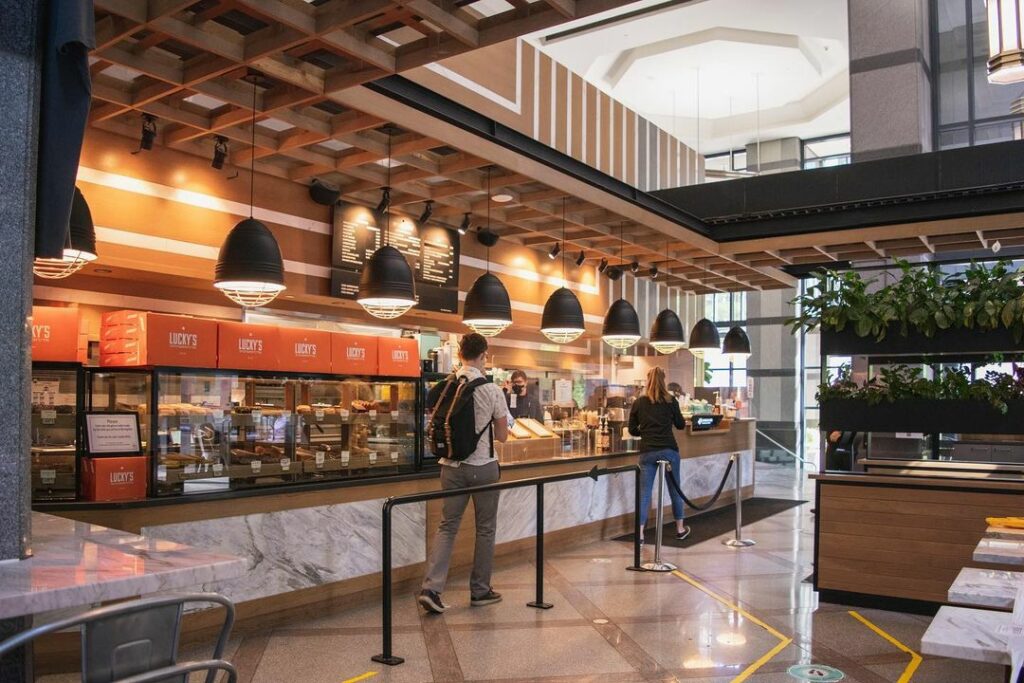 The colourful Lucky's Doughnuts display is sure to get the little ones excited to visit 49th Parallel. With a range of locally roasted coffees, specialty drinks, and the tastiest little hot chocolates, it's the perfect menu for you and the kids. With locations across Vancouver, 49th Parallel shops are easily accessible by transit buses to meet up with friends for playdates and enjoy good coffee and scrumptious doughnuts on one of their thoughtfully designed patios.  
Multiple locations across Vancouver
Matchstick
One step inside a Matchstick coffee shop around the city and it's not hard to understand why they are a local favourite amongst families. The high and low seating options, family space in bathrooms, sweet and savoury menu, and vibrant coffee and tea flavours make Matchstick a fun place to visit for big and little ones.
Multiple locations across Vancouver
Soon Coffee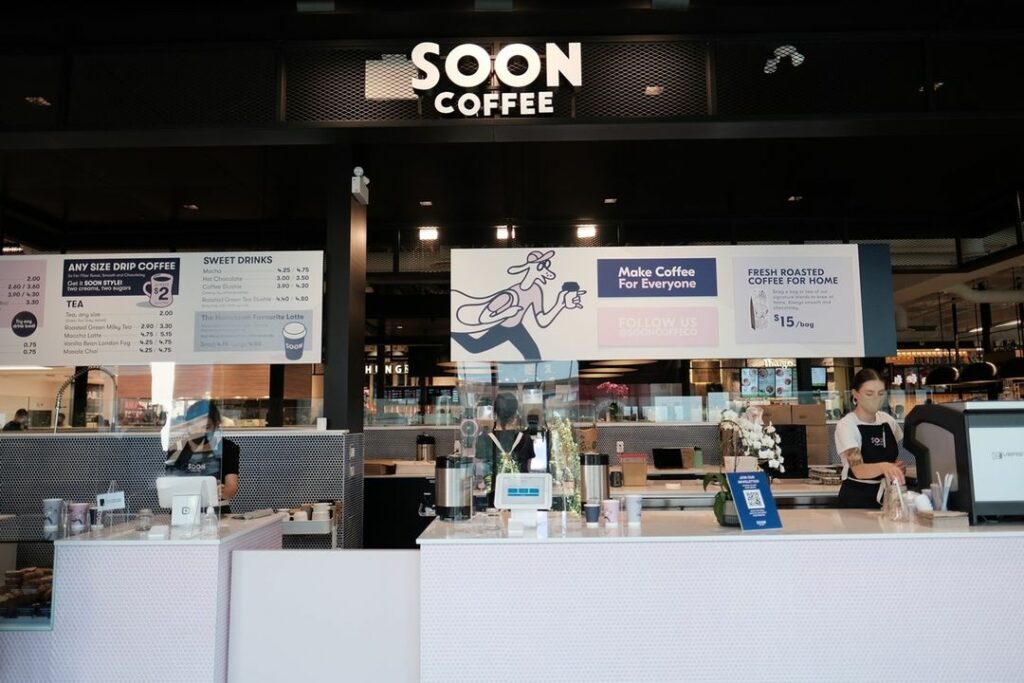 The exquisite yet simple menu is a must-try for this new coffee shop. Soon Coffee is located centrally in the Amazing Brentwood in Burnaby, and because of the unique location there is always space for seating, and access to clean family spaces for changing and nursing. Besides, there is more to explore after the coffee! Art displays, shopping, and dining are just a few of the family-friendly activities offered here. The pastry display with favourites from popular bakeries across Metro Vancouver ensures there are suitable treats for you and the kiddos. 
4567 Lougheed Hwy., Burnaby
La Forêt 
If aesthetics and creativity fuel you and your little ones, spending an afternoon at La Forêt in Burnaby is a must. Housed in what looks like it used to be an old auto shop you'll feel like you've entered an oasis. Bring a book and some crayons for colouring while you enjoy one of the tasty specialty coffees and pastries. Let the kids devour one of the delectable flavours of waffles and cakes. Even better, it's a 10 minute walk from Metrotown, so is easily accessible by public transit.
6848 Jubilee Ave, Burnaby
Anjee Gill
A passionate storyteller, Anjee is intrigued by all things new and old. Anjee is a Vancouver based public relations consultant connecting people to brands and products. A self-proclaimed coffee connoisseur and pop culture fanatic balancing life as a new mom.