What to do in Vancouver: Explore Nature at the Lynn Canyon Ecology Centre
Get Up Close and Personal with Nature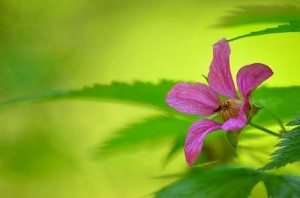 If you're looking for some kid-friendly Vancouver summer fun, what could be better than getting out in nature? If you have some budding naturalists on your hands, or you'd like your kids to spend more time outside and less time in front of the screen, we have the scoop on what to do in Vancouver. The Lynn Canyon Ecology Centre on the North Shore first opened its doors in 1971. For over 40 years they've been helping more than 100,000 people each year to learn more about the coastal temperate rainforest that we call home, through their natural history museum, programs and interactive exhibits.
We recently had the chance to connect with Talya Fuchs, an Education Programmer with the Lynn Canyon Ecology Centre. She creates and leads programs, coordinates special events, handles communications, and more. She brings a teaching background to her role, and in her time with the centre she's learned a lot about the ecology of the temperate rainforest.
What to do in Vancouver for Kids and Adults Alike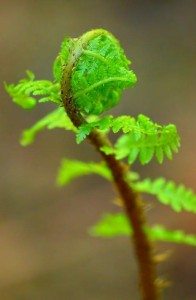 We asked Talya about what happens at the centre, and she shared, "We have programs ranging from age two and up. We have drop-in programs such as our Treetop Tales, which is a storytime for families. We have guided programs called Imagine and Explore, which are for ages three to six. Each month we have a different theme, whether it's an animal theme or something to do with the temperate rainforest. We have Rainforest Rambles Mini Camps. Throughout the summer we'll be having ages five and up in our nature camps, which is more an immersion in the forest when we're outdoors. We have birthday parties. We can custom-make programs for groups such as Beavers, Guides, home-schooling groups."
The fun isn't just for kids, either. "We also do a variety of adult programs. Quite recently we started up A Walk in the Rainforest with different themes every month. That ranges from nature photography, to basket-making coming up in June. We also offer GardenSmart Workshops. These are more in-depth gardening workshops from starting seeds to growing your vegetable garden to how to raise fish in your backyard." Moms may want to add the Lynn Canyon Ecology Centre to their list of what to do in Vancouver without their kids.
Kid-Friendly Vancouver Summer Camps
If you're still on the hunt for a great, kid-friendly Vancouver summer camp for your little ones, you'll be glad to hear there's still space available in some of the Rainforest Rambles Mini Camps for kids aged five through twelve. Talya said, "We have got one coming up in July called Blooming Artists, combining nature and art. We have one called Yum Yum, which is all about what's edible in the rainforest. We have one called Earth Keepers, which is for students who are interested in wildlife rescue and how to protect wildlife. And we have one called Treasure Hunters, which is more of a fantasy one, about going on a forest quest and finding treasures and learning navigation skills." For more information, check out the children's program page on their website.
The Lynn Canyon Ecology Centre clearly has lots to offer when it comes to what to do in Vancouver to get up and close with nature. Talya explained what they're hoping visitors get out of their experiences there, saying, "Our catch phrase would be Discover, Connect, Explore. It's really just us wanting to get people to come in, get engaged with the temperate rainforest, and find out why it's so important. It's an open door for people to wander in, learn a few facts, and leave with more curiosity about the world they live in and about their environment." What could be better?
Lynn Canyon Ecology Centre
www.dnv.org/ecology | Twitter | Facebook
3663 Park Road, Lynn Canyon Park, North Vancouver, 604-990-3755
Amber Strocel
Amber Strocel is a writer, aspiring math teacher, suburbanite, wife and mom of two. She believes in the power of the Internet to connect people, and she believes that numbers are the poetry of the universe. You can often find her knitting, sewing, volunteering, working in her garden, and sneaking chocolate when no one's looking. She blogs at Strocel.com and shares her photos on Instagram as @AmberStrocel.