Best ocean beaches outside Vancouver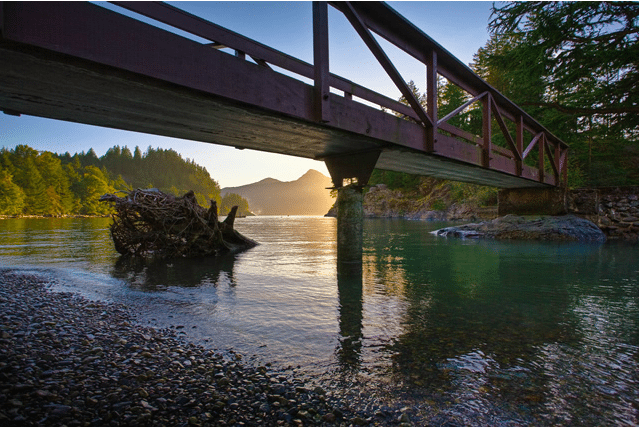 Sometimes it's nice to get slightly out of the city for the day, to a place where you don't have to pay for parking.
Porteau Cove, just outside of Squamish, is a beautiful place to spend a day exploring. The beach is rocky, but there are things to climb on and a pier to run down and tiny crabs for little hands to catch. Less "relaxing day at the beach" and more "fun place for a kid-friendly adventure," this is a great place to head up to in late spring, to drop a few crab traps and spend the day. They've got bathrooms with flush toilets, for those of us who aren't truly outdoorsy.
Squamish-Lillooet Dr
Centennial Beach in Tsawwassen is a neat little spot to bring a family. If you can get there at low tide, the sand bars seem to go on forever, and there's endless space between you and the next group of people. The playground is excellent, and the bathrooms are clean and abundant. The concession/café serves better-than-average beach food, ranging from your straightforward hot dogs and fish and chips to pulled pork and pad thai.
12th Avenue and Boundary Bay Road, Tsawwassen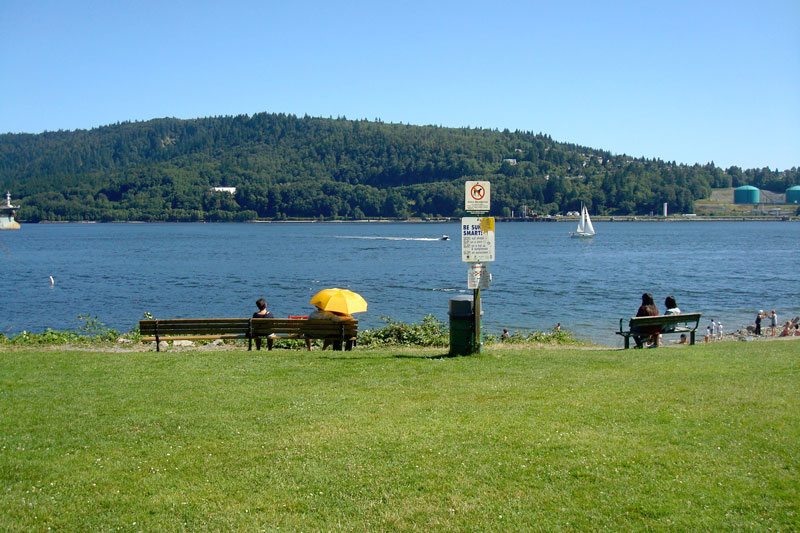 You can spend an entire day at Cates Park, between the beaches and two playgrounds and the green picnic space. Wally's Burger has a take-out window here, so even if you forgot to pack lunch, you're covered. Just 20 minutes outside of Vancouver, this little spot near Deep Cove offers views of the city but with peaceful stretches of quiet beach and secluded spots for a romantic picnic or family with small children.
4000 block of Dollarton Highway, North Vancouver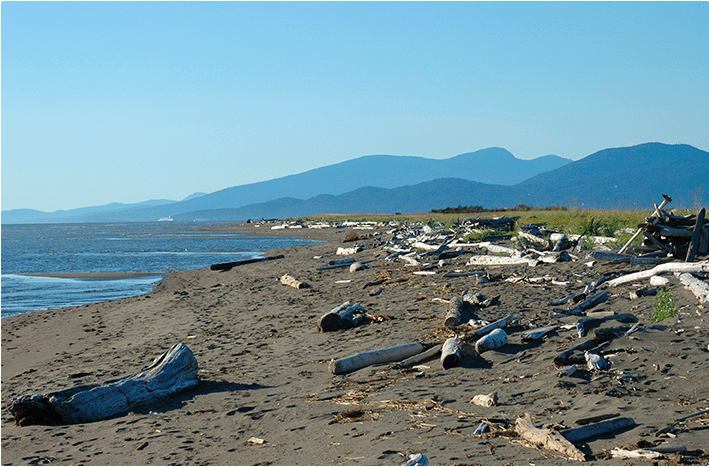 This spot gets pretty windy, but it's perfect for watching planes land and take off at YVR. Not super busy, Iona Beach doesn't have much in the way of amenities, though it does have clean bathrooms with flush toilets and a vending machine. If you like birds, more than 300 species of birds feed and rest at Iona Beach Regional Park. The beach is dog-friendly and sandy with lots of good, solid driftwood for climbing on.
Richmond
Image credits: Porteau Cove/courtesy Parks BC, Boundary Bay Regional Park & Iona Beach/courtesy Metro Vancouver
Emily Wight
How about: Emily Wight is a working mom, science communicator, author, and the blogger behind Well Fed, Flat Broke. Her best-selling cookbook, Well fed, flat broke: Recipes for modest budgets & messy kitchens, from Arsenal Pulp Press, is available in local bookstores and online