Top 5 Skateparks in Metro Vancouver
Got a little (or big) skater in the house? Be sure to take them to one of these Vancouver Skateparks. Remember kids, no matter where you go, be sure to wear a helmet!
Top Skateboard Parks in Vancouver
Peter Sullivan Skatepark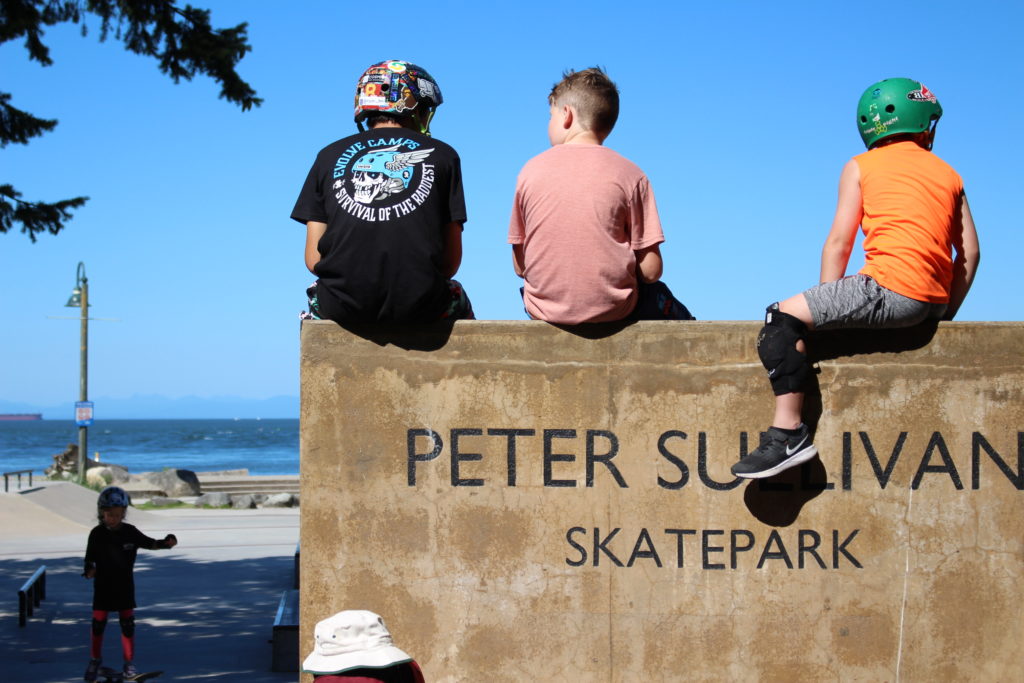 Formerly the Ambleside Skatepark, this busy West Van ocean-side skatepark had a $100,000 revamp in 2016 thanks to the generosity and fundraising efforts of skate board entrepreneur Peter Sullivan, who sadly passed away before the park was finished.
Ambleside Park 1200 Argyle Ave
Quilchena Skatepark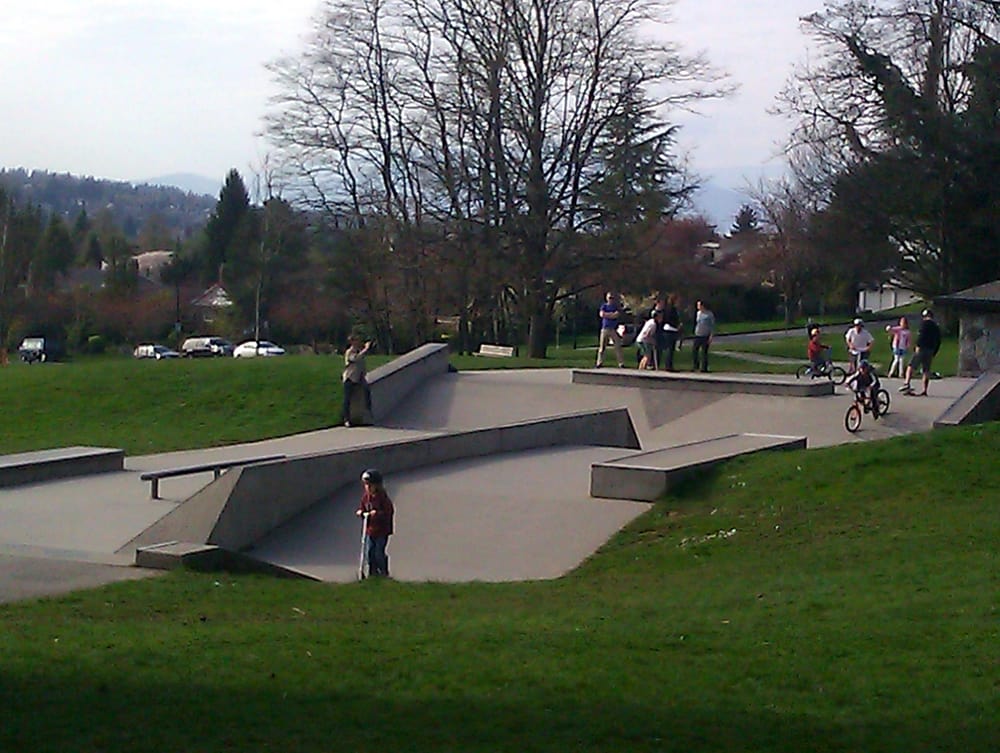 This popular skatepark on the west side of Vancouver in the sleepy Arbutus area underwent a major reno in 2017. The park now has has 5,000 square ft of beginner to intermediate, plaza-style obstacles including ramps, rails, granite ledges, seat ledges, and more.
4590 Magnolia Cres at the North East corner of Quilchena Park
Leeside Skatepark
Named after the late Lee Matsai, a popular Vancouver skater and artist, Leeside is a gritty, grafitti-covered, skate tunnel that attracts artist, boarders, photogs, film crews and looky loos.
S-E corner of Empire Field, 2901 E Hastings S.
Lonsdale/ Centennial Skatepark
For those familiar with boarder lingo, this popular North Van skatepark, and host of the 2019 North Vancouver City Fest Longboard Races, features square coping, long wave, double stacked boxes with gaps, banks, kinked rail and hubbas, and a big plaza.
428-2446 Lonsdale Ave, North Vancouver
Richmond Skatepark
Also known as River Road Skatepark, Skatepark Hunter described this park as "Concrete crazyness. Quarter pipes, banks, rails, ledges, something for raw, tech, young and old. More than worth the visit."
5200 River Rd, Richmond (west of #2 Bridge)
Harriet Fancott
Harriet Fancott is the Editor and Social Media Manager for Vancouver Mom. She has over 20 years experience in the arts, tech and mom-based blogging arenas. She lives in East Vancouver with her husband and son where they enjoy exploring all that Vancouver has to offer from festivals and events to playgrounds and beaches to sushi and ice cream (although not together).