COVID-19 means most of us are on a summer staycation. There are no flights to the East Coast, road trips to Disneyland or once in a lifetime European vacations. Add limited social contact and you have squirrely kids in need of a creative outlet!
Thankfully, Kidsworld has a solution. This steal-of-a-deal family program is an affordable way to experience a mix of over 30 on and offline experiences, places and activities in the Lower Mainland this August.
Each $40 pass gives a child and an adult complimentary access to an incredible array of events each week in August from arts and coding classes to museums, farms and martial arts. PS: There's even bowling!
Six Cool Kidsworld Activities
Here are just a few of the fun activities included with your Kidsworld pass.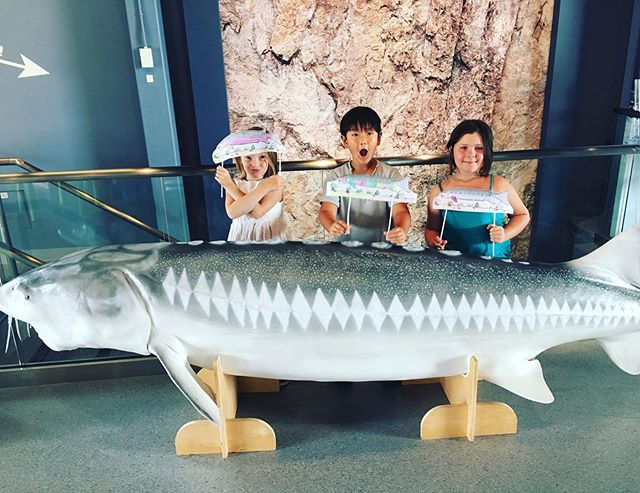 Fraser River Discovery District
Explore the fabulous critters of the Fraser River Basin in-person through games, crafts and science experiments. There will be bear skulls, test tubes, fish art and so much more. Try to survive life as a sturgeon, test your hand at fishing, sharpen a traditional knife.
>> Check out the full August Kidsworld schedule of events
Lego with Bricks 4 Kidz
Have a Lego-obsessed kid? Well they can build a Lego Octopi in this online session. Kids are led step by step through the model of the day. A list of required LEGO Bricks is emailed a few days in advance with the zoom link. 
The HoneyBee Centre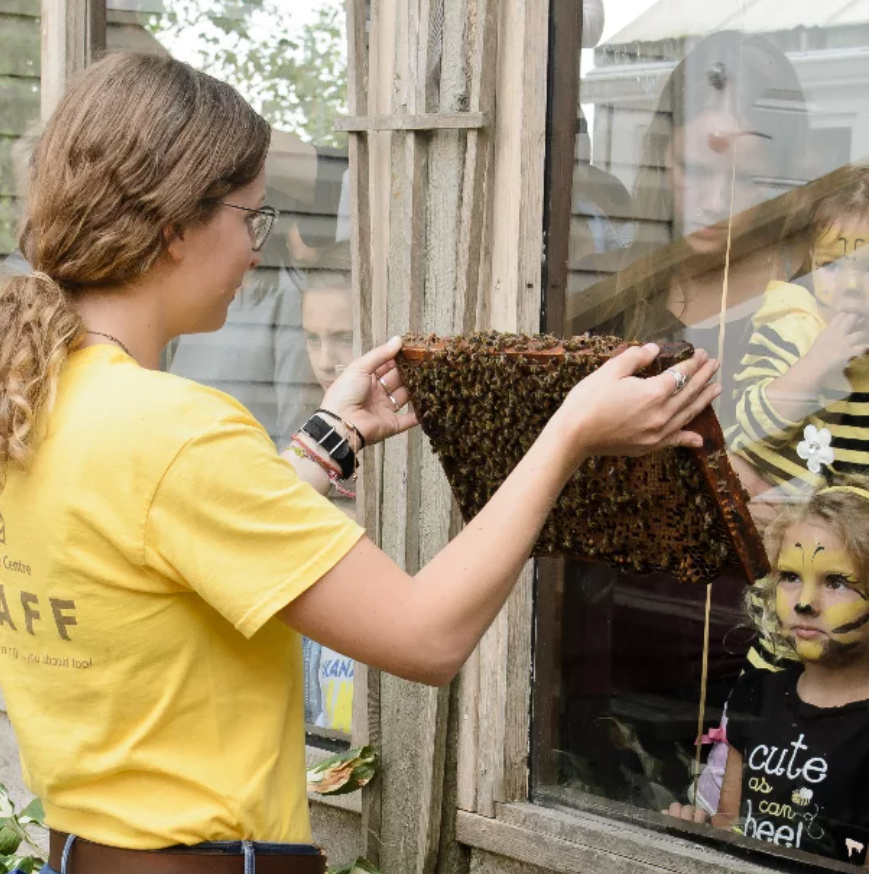 Get the buzz on bees from a real beekeeper! This in-person, outdoor presentation covers topics such as: different species of bees, why and how to light a bee smoker, the life cycle of a worker bee, pollination and the importance of honey bees. 
H.R. MacMillan Space Centre
Join astronomer Rachel for a 45-minute Zoom experience as you explore the surface of Mars and the robots that live on it.
The Greater Vancouver Zoo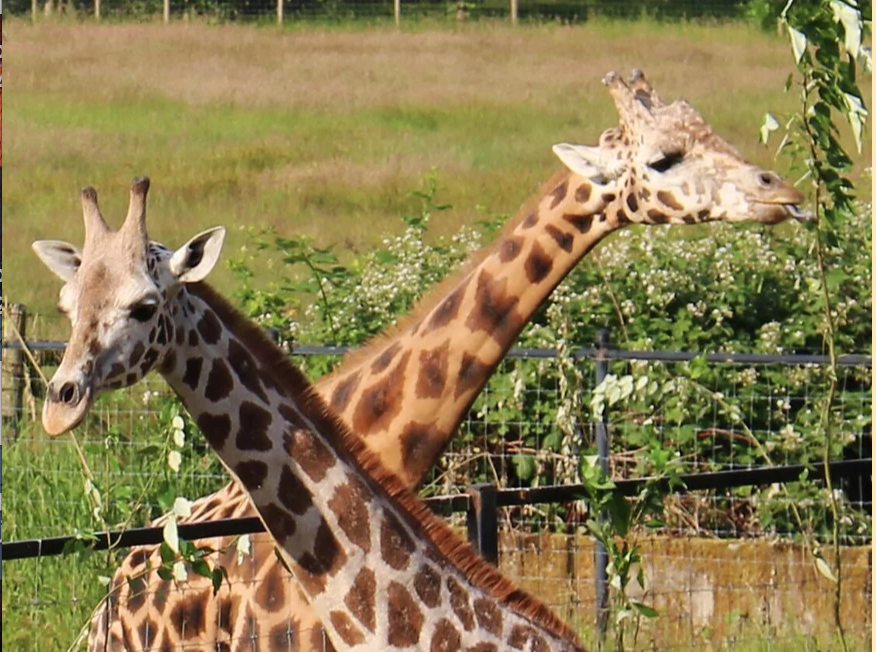 Join a zookeeper talk online featuring different animals from the zoo! Dedicated to education and conservation, the Greater Vancouver Zoo is home to many rescued, donated and orphaned animals.
Taekwondo
Got a kid with energy to burn? They'll love this in-person intro to Taekwondo at Surrey's Kickit BC school, which teaches Olympic style Taekwondo.
Don't take our word for it!
I bought Kidsworld passes for my 5 and 10 year old kids this past summer, and we had such a great time!
Excellent value – you pay for your pass with just one or two events. And many events you couldn't do on your own, so some really unique opportunities.
~ Leslie J.
There are so many more activities to choose from. >> Check out the full August Kidsworld schedule of events
This post is sponsored by Kidsworld
Kidsworld is a family program in Greater Vancouver that provides a very affordable way for families to experience a wide range of unique entertaining, artistic, athletic, and educational opportunities. Find out more at www.kidsworldprogram.com/
Harriet Fancott
Harriet Fancott is the Editor and Social Media Manager for Vancouver Mom. She has over 20 years experience in the arts, tech and mom-based blogging arenas. She lives in East Vancouver with her husband and son where they enjoy exploring all that Vancouver has to offer from festivals and events to playgrounds and beaches to sushi and ice cream (although not together).