You don't have to leave the city to give your kids a real farm experience. You can find all the regulars from Old MacDonald's farm right in Vancouver's own backyard.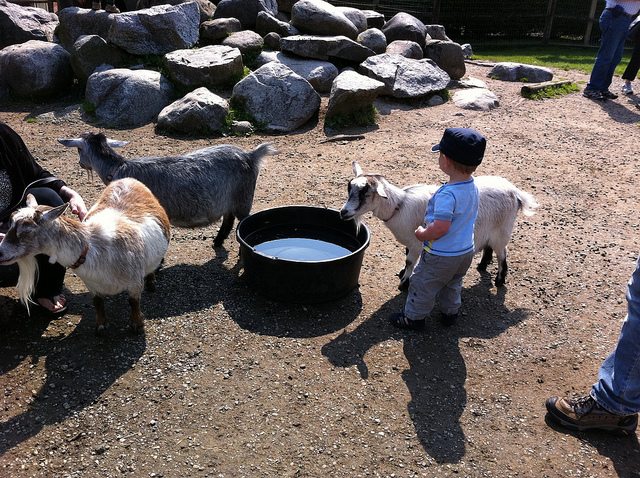 There's plenty to see and do in Queen's Park, but your kids will fall in love Rainbow PlayLand. Featuring two playgrounds, a water park and the very popular petting farm. The farm is great for all ages and an educational experience on how to care for farm animals. Head out on a Sunday to hear live performances at the Bandshell during summer months. The farm opens May 23 and admission is by donation.
1 Street 3 Avenue New Westminster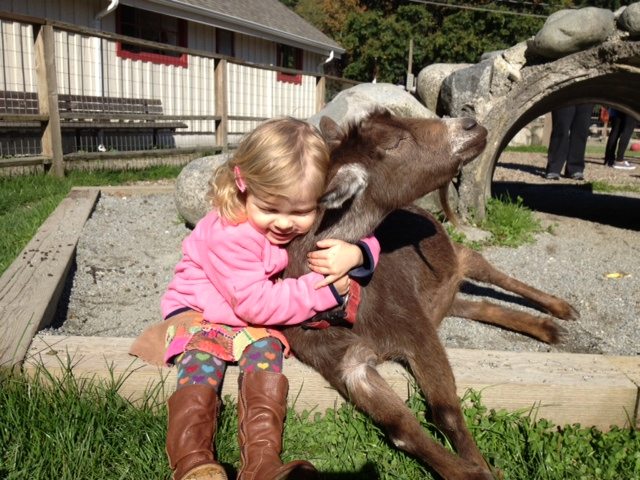 This farm is equipped with something for everyone, right down to the complimentary pedal tractor cars for the kids to zoom around the grounds in. There's plenty of farm friends to see and feed, and shady spots and a few picnic benches to mow down on your own chow too. Keep your crackers close though, the ducks are sneaky. Open year-round. Admission is $7.80 for adults and $4.70 for kids.
405 Seymour River Pl, North Vancouver
Located in the Dunbar-Southlands area, the Southlands Heritage Farm welcomes drop-in visits between 9am and 7pm. Visitors are encouraged to get a full farm experience by pitching in where they can. Pull a few weeds in the blueberry patch or heave a few shovels of compost, every little bit helps. Your kids will love visiting the animals, and will go home appreciating the hard work that goes into farming. Call ahead to give them a heads up that you're dropping by.
6767 Balaclava St, Vancouver
Angela Robertson
Angela Robertson is a writer, mother of two and classic rock aficionado. She spends way too much money on sour keys, and when she's not spinning her records for her kids, she's blogging about them at Rock 'n' Rattle.