Where to get the Best Fried Chicken in Vancouver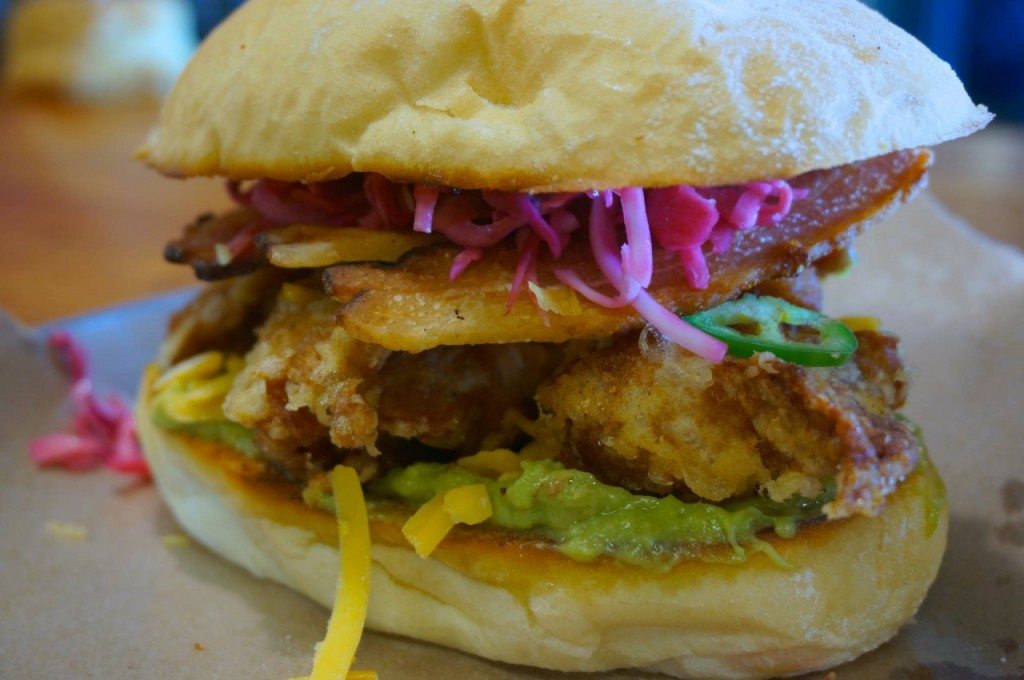 When you need fried chicken, you need fried chicken. And settling for a little 24-hour Church's drive-through action is a grim way to satisfy that craving. Whether you're planning a picnic or just need your fix, here are the very best places to get fried chicken around town.
The Best Vancouver Fried Chicken
LA Chicken
By far and inarguably the best fried chicken in Metro Vancouver, LA Chicken is an adorable chicken dive in Richmond. Located right beside King George Park, this is where to go in the middle of summer – the park has a waterpark and two good playgrounds, and abundant picnic tables/grassy patches for you to get your picnic on. Your options are spicy and regular; the spicy isn't particularly spicy. Prices are reasonable. Expect to wait a bit as chicken is fried to order.
160 – 11780 Thorpe Road, Richmond
By far and inarguably the most underrated fried chicken in Metro Vancouver, perhaps its biggest challenge is that it's so close to LA Chicken. Literally across the street in an adjacent strip mall, Red Rooster is well worth a visit. Broasting is a particular cooking method that involves pressure-frying meat, which results in meltingly tender flesh and crispy skin. The meat is well seasoned; the masala fries are a nice touch. Another place you need to be prepared to wait, Red Rooster is best-suited to takeout. They do delivery if you live in Richmond. All of their food is halal.
4119 No. 5 Road, Richmond
While the original food truck is no longer serving street food, the brick-and-mortar iteration of Re-Up BBQ is going strong at the River Market in New Westminster. Theirs is not your regular old fried chicken; Re-Up's version is marinated in mustard and spices and then dredged in a mix of flours that leaves it shatteringly crisp once fried. Get there early – they're not open late: they close at 7:00 p.m. most nights, and 8:00 on Thursdays, Fridays and Saturdays.
810 Quayside Drive, New Westminster
For delicious Korean fried chicken downtown, check out Zabu Chicken. They mostly serve wings and drumsticks, which are small so you can convince yourself you're eating a small portion. They have a bunch of different flavours to choose from, but the spicy Zabu Spicy Original – fried chicken doused in hot sauce – or the Zabu Soy Original – fried chicken in soy garlic sauce – are their highlights. They offer take-out and delivery, but their dining room is open until 3:00 a.m.; who doesn't want to end date night with a fried chicken night cap?
1635 Robson Street, Vancouver
Find more great places for moms just like you. Download JellyBeen, the social mobile app to find the best places to shop, eat and play with kids.
Emily Wight
How about: Emily Wight is a working mom, science communicator, author, and the blogger behind Well Fed, Flat Broke. Her best-selling cookbook, Well fed, flat broke: Recipes for modest budgets & messy kitchens, from Arsenal Pulp Press, is available in local bookstores and online