Good Eats at Italian Kitchen
One of my favourite things: discovering that a Vancouver restaurant I'd assumed would be less than child-friendly is exactly the opposite. This happened recently when my family stopped in at Italian Kitchen on Alberni Street for lunch.
Vancouver Restaurant with Serious Kid Smarts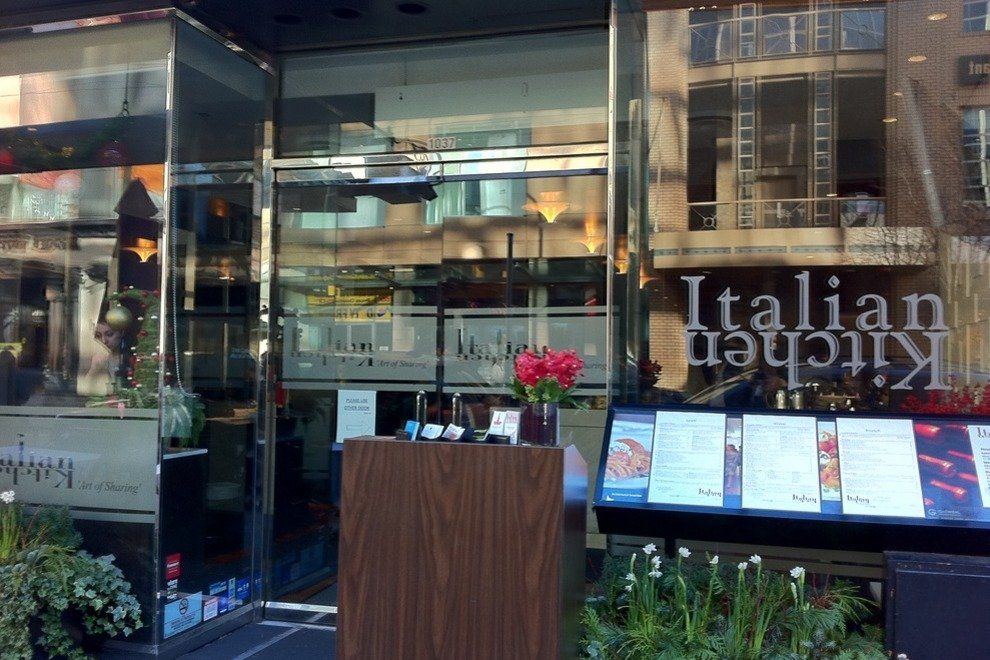 When we arrived, we were ushered past sober-suited business people in elegant surroundings discussing serious business things, and seated at a table with a bench seat. There was room for a kid to fidget without danger of knocking over his chair. Score one for Italian Kitchen. Then our server brought their "Toddler Hospitality Kit" with the menus. Score two for Italian Kitchen – and bonus points for the triangular crayons that don't roll off the table. Sheer genius, that.
The menu at this Vancouver restaurant includes a good selection of Italian classics with enough variety to suit almost anyone. What I really loved was the children's menu, which included beef tenderloin or grilled salmon with vegetables and roasted potatoes, among other items. Look, Ma, real food! My three year old son chose the children's sized pasta with tomato sauce. They brought it to our table so quickly it was as if the chef had read his mind before he ordered. Score three for Italian Kitchen. Honest food, and the understanding that little kids can't wait to eat.
Cloth Napkins and Kids Food
Everything on the kids' menu is less than $10, and prices for the grown-up fare range from $13 antipasto to $20 for linguine with jumbo prawns. The food was delicious, and the service was stellar throughout. My husband was so impressed with everything that he asked to speak to the manager to laud our server and the restaurant's treatment of pint-sized patrons. We will definitely be going back – next time to try an evening meal.
What to do in Vancouver if, like me, you believe white cloth napkins and children shouldn't be mutually exclusive? Head down to Italian Kitchen on Alberni Street. They've got this one figured out.
We're always looking for kid-friendly fare in unexpected places – any restaurants that have surprised you recently? Let us know in the comments!
Italian Kitchen
www.glowbalgroup.com/italiankitchen/ | Facebook | Twitter
1037 Alberni Street, Vancouver
Park Royal, North Vancouver