Vancouver Winery: Chaberton Estate Winery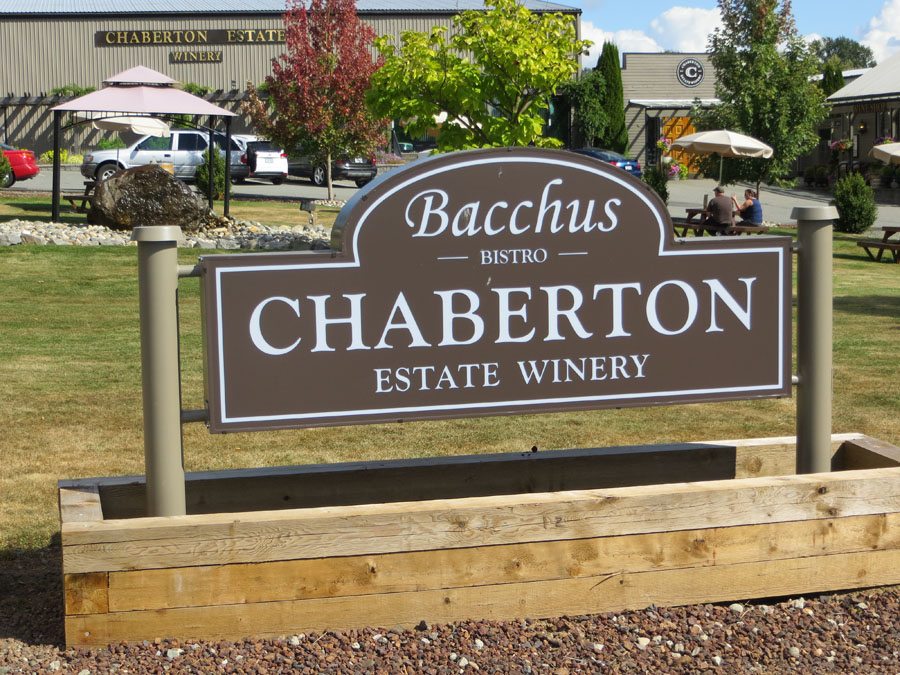 Are you looking for a new place for a date night, or an afternoon out with friends? Chaberton Estate Winery has fabulous bistro for you to enjoy, winery tours and a wine shop.
The first winery of the Fraser Valley, Domaine de Chaberton, was first opened in 1975. The winery is named after founder's Claude and Inge Violet's vineyard they had owned in France. They picked this location for the microclimate, south facing slope, soil quality and low rainfall. The name of the winery changed to Chaberton Estate Winery in 2014.
Eat at Bacchus Bistro
Chaberton Estate Winery's Bacchus Bistro is a real gem with a Zagat rating of "Excellent", which isn't surprising when you feast on the locally made cuisine paired with their wine. The bistro cuisine is made fresh daily and covers many yummy dishes, from vegetarian to succulent meat dishes. Open for Lunch Wednesdays to Sundays 11:30-3:00 pm, and dinner hours are Friday and Saturday 5:30-9:00pm.
Due to popularity, be sure to call ahead to make reservations: 604-530-9694.
Tour the Winery
Free winery tours are daily from the Onsite Tasting Room/Wine Shop. The winery is opened year-round. Tours are given weather permitting. Call the Wine Shop for tour times: 604-530-1736.
Wine Shop
There are many locally made gifts to bring home from this cozy shop. The massive oak doors lead you to the tasting bar to sample some of BC's best award winning wines. Their red, white, blush and dessert wines are crafted from the ripest grapes, grown in their own vineyard and from the specially selected vineyards of the South Okanagan and Similkameen Valleys. Made from 100% BC grown grapes, all of the wines are BC VQA accredited. When you come in enjoy a complimentary sampling and enjoy browsing through the vast selection of a variety of wine gifts.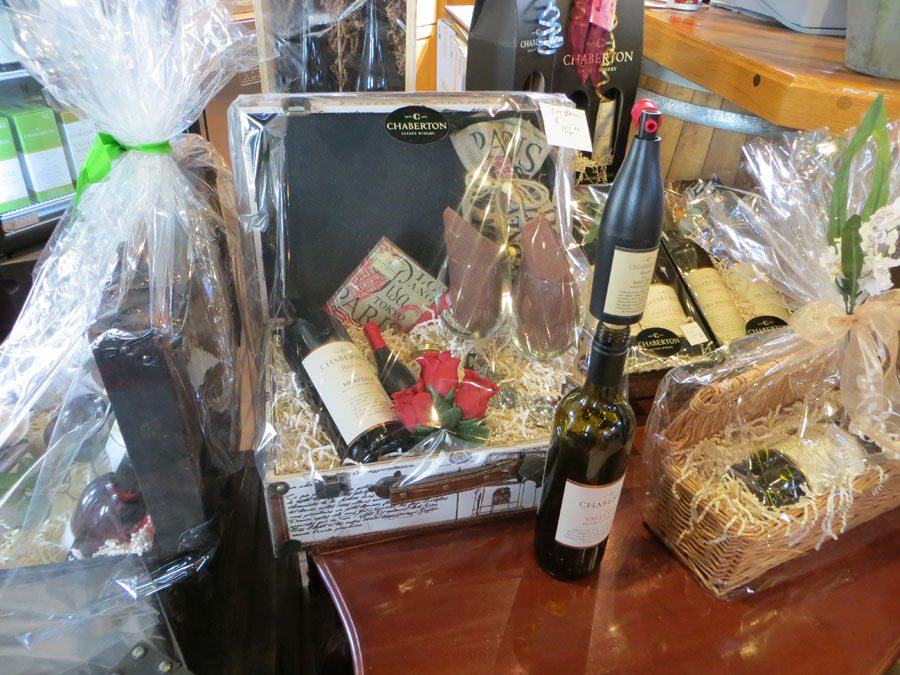 The beautiful gift baskets are popular and well appreciated, and can be custom ordered for special occasion needs. Also, they create custom labels for a personalized touch for all occasions.
Join your friends at the picnic area to enjoy a glass of wine. Wines are sold by the glass or bottle for your convenience at the Wine Shop.
Should you not be able to get to the winery, Chaberton Estate Winery offers free delivery (minimum one case of wine) within the Metro Vancouver area. Feel free to contact the sales desk at 604-530-1736 for more information.
Wine Club
The Chaberton Wine Club members experience many amazing benefits. For more information, check out their site. Download the application here. The best thing is that membership is free.
There is plenty to do at this local winery. Be sure to make room in the trunk for all the goodies you will want to take home.
Chaberton Estate Winery
www.chabertonwinery.com | Facebook | @Chaberton216th
1064 216th Street, Langley

Danielle Christopher
Danielle moved to Langley with her husband when she was expecting their first child. It was a move of convenience eight years ago, and they can't imagine living anywhere else. They fell in love with the neighborhood and the community around it. Danielle's personal blog (MotherlessMoments.com) was nominated for Vancouver Mom Top Blogger 2013. She writes about being motherless and raising a child with autism. Find her on Twitter: @DanielleASigne