Kid-Friendly Vancouver: Christmas at Canada Place
There are so many kid-friendly Vancouver holiday activities to choose from. It's very easy to add dozens of them to your list of what to do in Vancouver during the Christmas season, and then be unable to find the time to see them all. That's what Christmas at Canada Place was like for me. I knew about it. I wanted to go. I just had never quite gotten around to it.
Free Kid-Friendly Vancouver Holiday Fun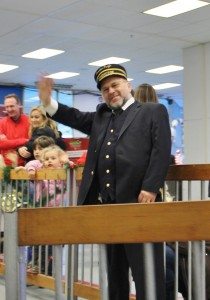 When my family was invited to a special preview of this year's event, I decided it was time for things to change. We headed down to the Cruise Ship Terminal at Canada Place, my children eagerly bouncing up and down in the backseat and quizzing me about what was in store. Having not been myself before, I didn't do the best job of filling them in on all the kid-friendly Vancouver holiday fun that was in store. Luckily, the words 'Christmas' and 'Santa' proved more than enough to satisfy their curiosity and confirm that they were in for a treat.
So just what will you find if you add Christmas at Canada Place to your list of what to do in Vancouver this holiday season? The list of events is long. As you enter, you make your way past the Avenue of Christmas Trees. The first thing your kids will spot at the end of the avenue is the Holiday Train. You'll take a miniature train ride twice around the loop, with a conductor on hand to help you on and off and answer your questions. In order to ride the train, make a minimum donation of $2 per person, and help support the Strathcona Community Centre's Food Security for Children and the West Coast Railway Association.
Check out the Artificial Ice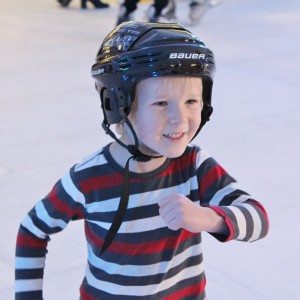 Right beside the train you'll find the skating rink, where you can take to the artificial ice under the simulated Northern Lights. Bring your own skates, or rent onsite for $2 per person, with the proceeds going to the Strathcona Community Centre's Food Security for Children. If you've never tried artificial ice before you'll find it's an interesting experience. The surface is a hard, smooth plastic, and you can't get an edge on it. However, my five-year-old found it easier to skate on than ice, and it has the added benefit of being very easy to walk on in shoes, and not being cold or wet if you fall. Our next stop was to try a classic Canadian winter sport – curling. Christmas at Canada Place curling rink uses synthetic ice and small "rocks" that children can easily manage. Grab a broom and see how close you can get to the house.
The skating rink, curling rink and train are all located in the garage area of the Cruise Ship Terminal. Inside the terminal itself you'll find more kid-friendly Vancouver holiday fun. First we made sure to visit the Woodward's Windows. These displays are a Vancouver holiday tradition. They were handcrafted in the 1960s, and were originally displayed in the Woodward's department store. My children found them endlessly fascinating, and insisted on reading each and every description. They were curious about some of the historical aspects of the display – like what that lamplighter was doing – and they also enjoyed the way they moved. I actually had to pull them away, in order to make time to see the rest of the event.
Sitting on Santa's Knee is What to do in Vancouver
When it comes to kid-friendly Vancouver holiday fun, you can beat a visit with the big man in red. Santa will be at Christmas at Canada Place on weekends and you'll have a chance to visit with him, give him letters and take pictures. Before you visit Santa, stop by Santa's Workshop where you can make crafts or write a letter for the big guy. You can also swing by the stage for kid-friendly Vancouver holiday entertainment, local school choirs and more.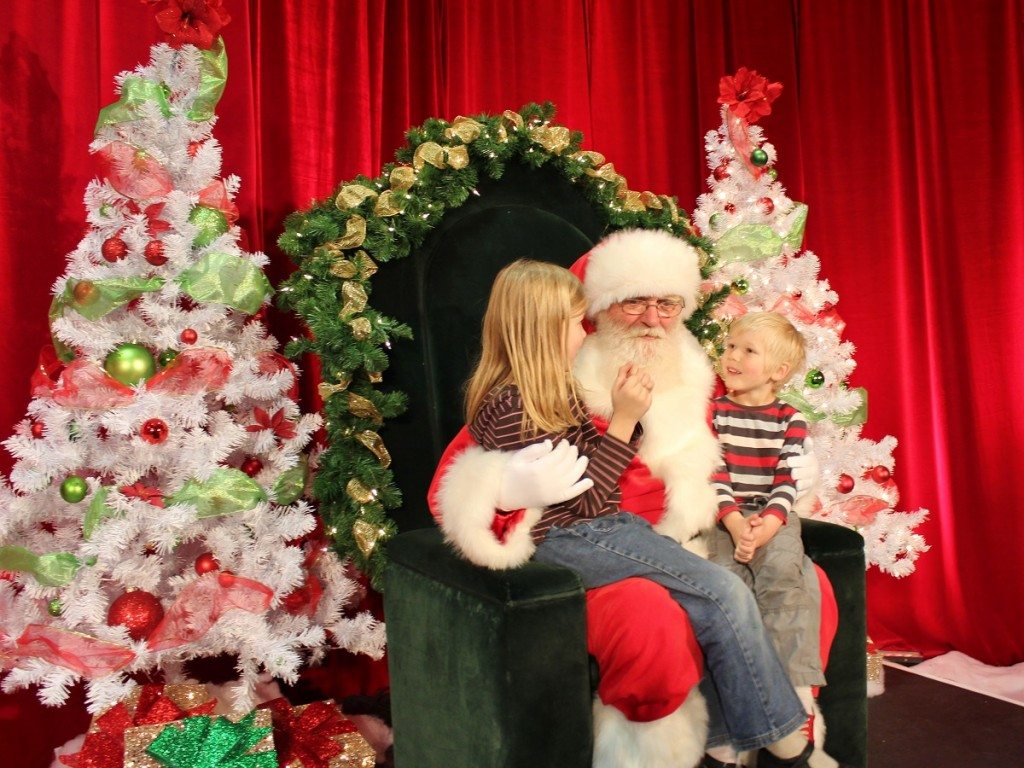 Christmas at Canada Place runs every day until December 31, 2013 under the sails, except December 25 when it will be closed. If you add this to your list of what to do in Vancouver this holiday season, bring a donation for the food bank, and help fill up the giant "present" located at the entrance. 'Tis the season to give, after all, and nothing will make you feel better than making someone else's holiday season just a little brighter.
Christmas at Canada Place
christmas.canadaplace.ca | Twitter | Facebook
999 Canada Place, Vancouver
Amber Strocel
Amber Strocel is a writer, aspiring math teacher, suburbanite, wife and mom of two. She believes in the power of the Internet to connect people, and she believes that numbers are the poetry of the universe. You can often find her knitting, sewing, volunteering, working in her garden, and sneaking chocolate when no one's looking. She blogs at Strocel.com and shares her photos on Instagram as @AmberStrocel.