How To Choose a Kid's Bike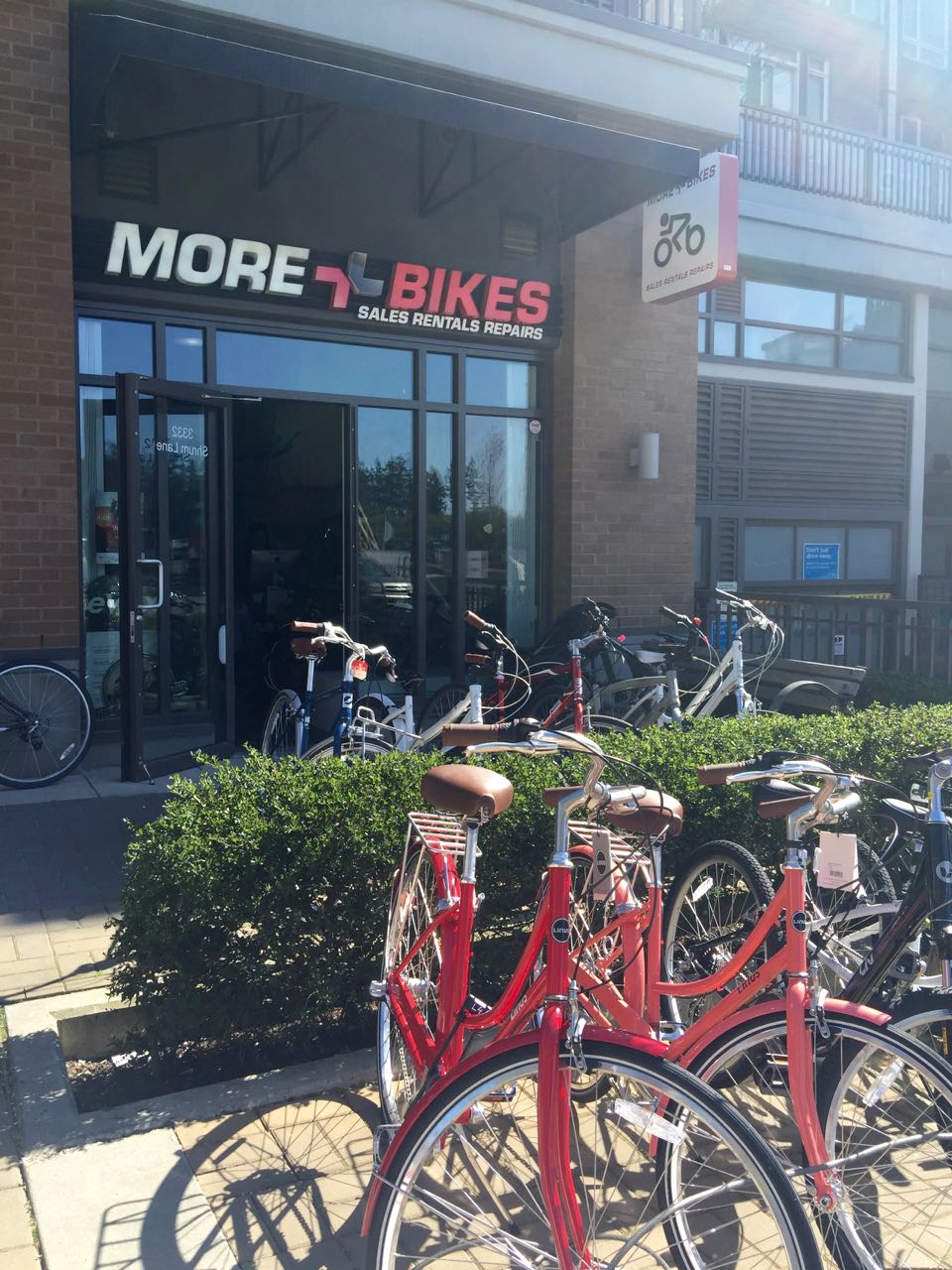 The weather is making us all feel like it's summer all of a sudden, and the bikes are coming out all over the place. Thinking about upgrading your child's bike, or getting them started on two wheels? I caught up with Lucy Chang, owner of MORE Bikes, to walk me through how to choose a kid's bike at every level.
How to choose a kid's bike
Toddlers and push or balance bikes
I hear lots of parents wondering about when a toddler should start on a pushbike. "It's best to consult the family physician, but generally 18 months to 2 years old and always insist on the child wearing a proper fitting helmet," says Lucy. Most balance bikes have an adjustable seat, and your child should be able to put both feet flat on the ground.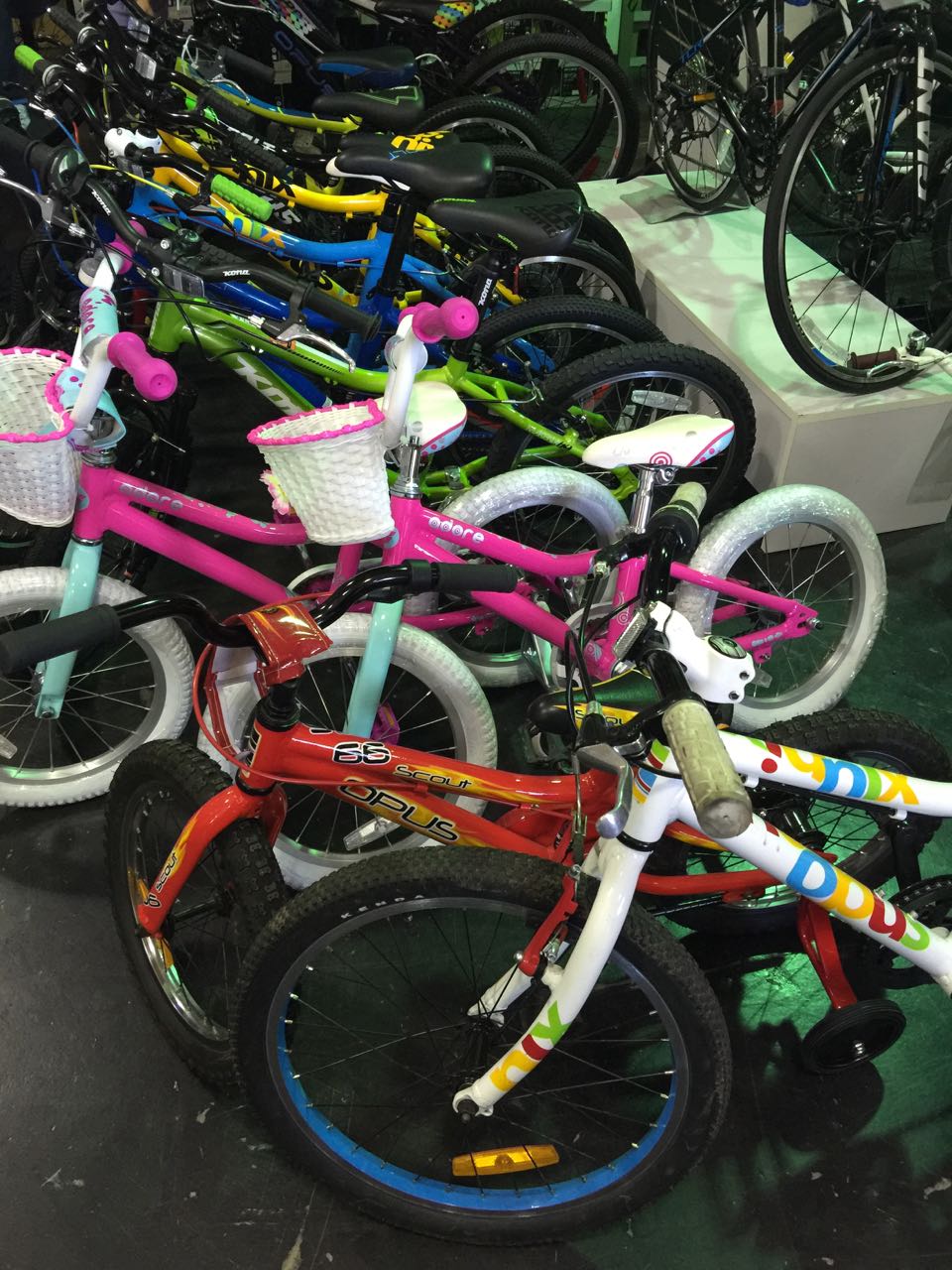 Moving up to a pedal bike
So when do you make the big move to a pedal bike? "Pedal bikes can be used starting around 2 years old (a 12 inch tire)," says Lucy. "The clearance over the top tube should be 1 inch while your child is standing flat footed over the top tube." Sometimes balance bikes are touted as a way to skip training wheels, but Lucy points out there's no shame in using them. "Training wheels are a good option for kids that need a little extra confidence on a larger size bike. They're also a good alternative if a kid does not like the push bike option."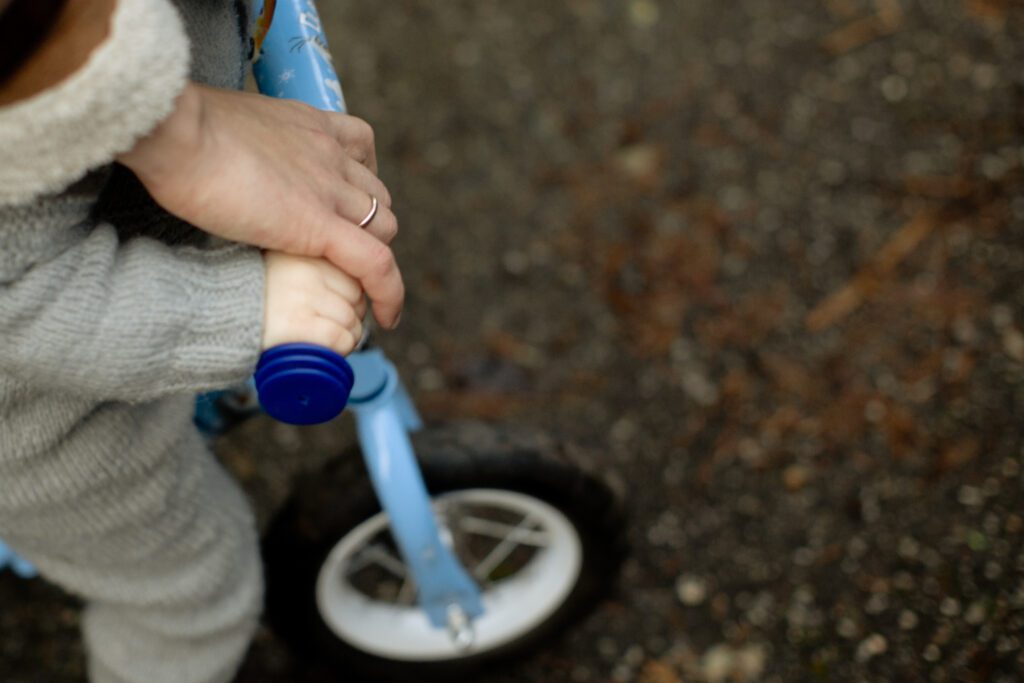 Big kid bikes with gears
In our city full of hills, gears are not something we can do without. "Generally, 20" bikes will start to have gears, and kids aged 5-7 years old will generally fit on 20" bikes with gears," Lucy explains. However, there are still plenty of single gear bikes all the way up to adult size if you feel like gears would just add too much complication to the mix.
Don't forget to take your bike in for a spring tune-up. If you're thinking about investing in a trailer or a rear child seat, MORE Bikes has lots of options to try out. If you're thinking about going for a bike ride out at UBC, you could always skip piling the bikes on the car, and just rent everything from MORE Bikes when you're out there, including child trailers.
This post is sponsored by Westbrook Village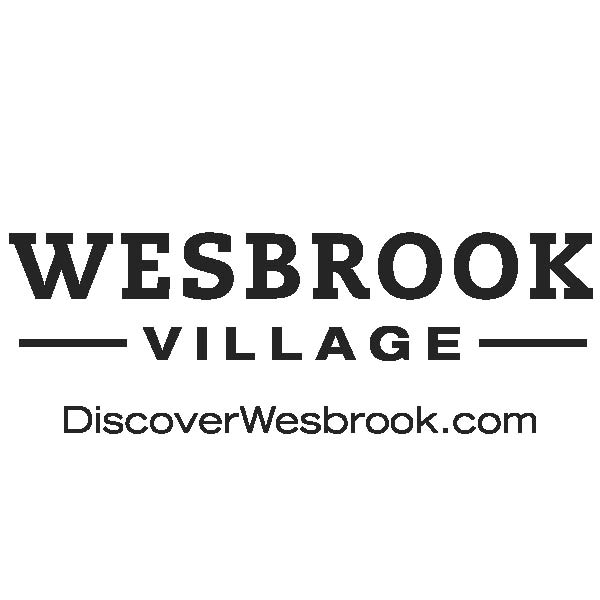 This post is sponsored by Wesbrook Village. The ideal balance of urban village in a natural setting, Wesbrook Village is a collection of shops and residences nestled in a forest on UBC's Vancouver campus. The easily accessible community features top ranked University Hill Secondary, a newly opened Community Centre, free family events and a variety of playgrounds.
Erin McGann
Erin McGann is the former Managing Editor for Vancouver Mom and Toronto Mom Now. She drinks just a bit too much coffee, is a bit obsessed about sourcing local food, plays the cello moderately well, spends too much time on Twitter, keeps honeybees on a rooftop, and has a thing for single-malt whisky. Erin is working on a novel set in turn-of-the-century Vancouver, which her husband, son and dog have to hear about all the time, and also blogs at Erin at Large.