Vancouver Soup: First Rate Ramen at Harvest Community Foods
Some places are just so quintessentially Vancouver that you couldn't imagine them in any other city. Harvest Community Foods is like that. Created by the community from the ground up, it's part restaurant, part grocery store, and part community-supported agriculture resource. Located in Chinatown, it doesn't jump out at you from the exterior, but once you've stepped food inside you'll have a hard time forgetting it.
Vancouver Soup to Warm You Up
I visited Harvest Community Foods on a mission: it was lunchtime and I was in search of soup. Their pared-down menu featured just five options, all identically priced at $9.95. I settled on #28 – udon with shiso, greens, tofu and shiitake (I am partial to udon). While I am a meat-eater, this soup was vegan. There are also vegetarian and gluten-free options. Since they make it for you, you can also make special requests, like my dining companion who asked for extra chilis.
The dining space at Harvest Community Foods is small and cozy, and it can fill up quickly over lunch. There isn't a lot of space for maneuvering a stroller around the tables, but they do have a high chair for little ones. I didn't make it into the bathroom to find out if they have a change table, unfortunately. If you don't want to stick around, you can also get your food to go, which is what I did.
Do Some Shopping
While I waited for my food, I checked out the grocery area. The selection is small but well-curated, with local treats like Earnest Ice Cream and Nuez nut milks. You'll find lots of local foods and products like soap, cleaners and so on. I myself left with hummus and almond milk, both local, both packaged thoughtfully in glass. They also had a sign advertising their CSA program, which allows you to get fresh, seasonal produce from local farmers fresh in their store. If you're on the hunt for local food in Chinatown, Harvest Community Foods is where to go.
This is all well and good, but the big question is this: how was the soup? I enjoyed mine immensely. Unlike many vegan meals I enjoyed, this one was filling and warming. The other people I was eating with also enjoyed their soups, as well. It gets two thumbs up from me.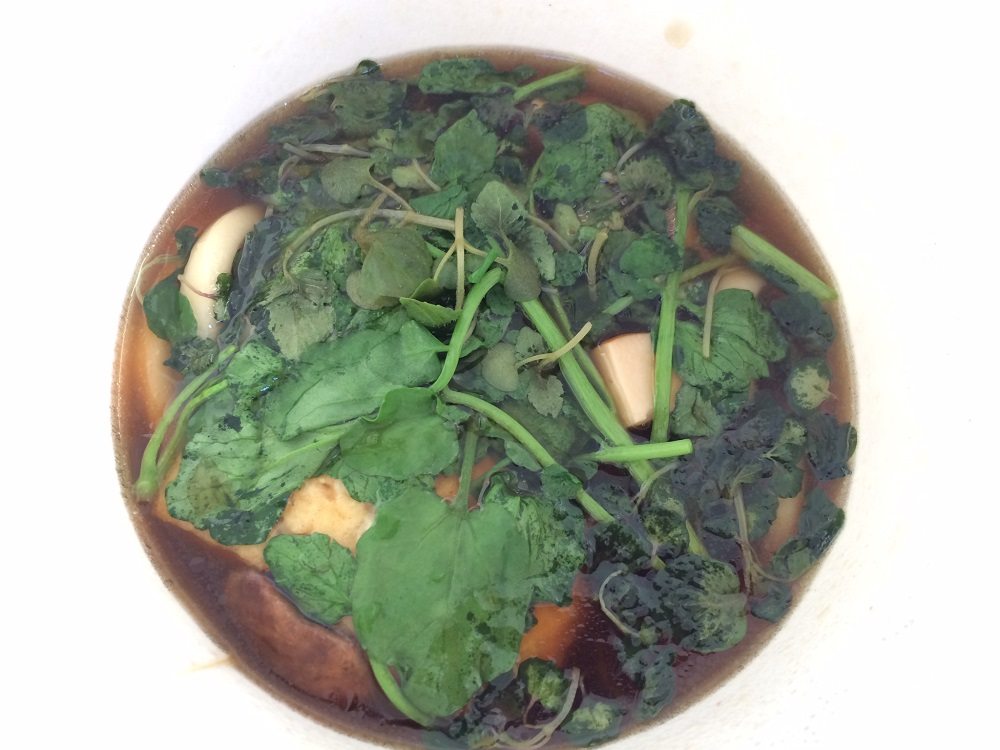 See Also
Harvest Community Foods
harvestunion.ca | Twitter | Facebook
243 Union Street, Vancouver
Amber Strocel
Amber Strocel is a writer, aspiring math teacher, suburbanite, wife and mom of two. She believes in the power of the Internet to connect people, and she believes that numbers are the poetry of the universe. You can often find her knitting, sewing, volunteering, working in her garden, and sneaking chocolate when no one's looking. She blogs at Strocel.com and shares her photos on Instagram as @AmberStrocel.