Don't make dinner tonight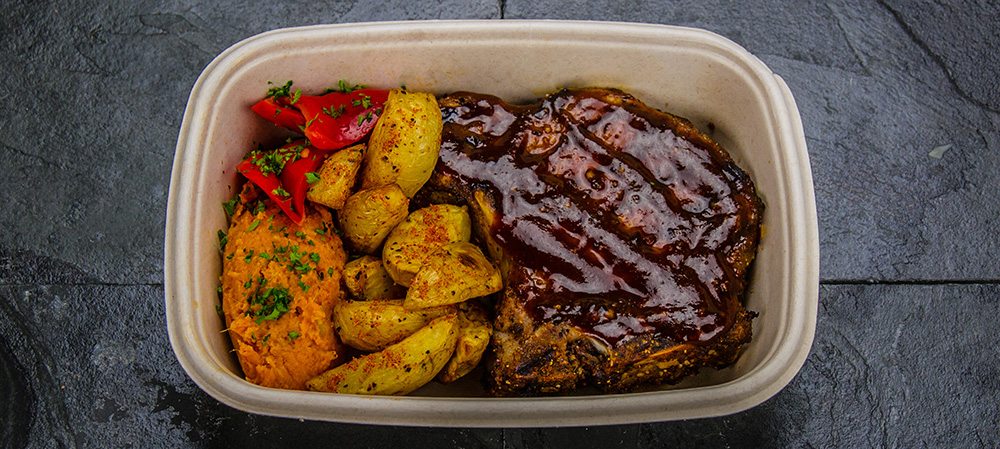 It's 4pm, and dinner is fast approaching. Nothing has been defrosted, and the idea of making dinner makes 'I can't even' flash in giant letters in your head. Here are four options for a quick and healthy dinner, take-out style.
Whole Foods
In the fridge section, there are full family meals, with a protein and veggies, as well as a side salad – feeds four people. Great options from full noodle dishes to fried chicken and veggies. I'll just mention their pies are incredible. Ahem.
Several locations in Vancouver
Urban Fare
Bypass the grocery store bit altogether and hit the cafe area. You could get four portions of their hot food to go, which includes roasts like pork loin, chicken or beef, veggies, and roast or mashed potatoes. Also a fridge full of heat and eat single serve options made in-house, like spaghetti, butter chicken, shepherd's pie, and more.
Several locations in Vancouver

En Root Meals
When it's a truly time crushed situation, En Root can solve all your problems. Order online from one of 3 or 4 healthy options, and it will arrive at your doorstep in 10-15 minutes. Lunch service too. Limited delivery area, for now.
Your computer, www.enrootmeals.com
>>Check it out
The time I went to The Fish Counter and lost it over the fish & chips

The Fish Counter
Spankingly fresh fish, as well as cooking instructions and house-made sauce are on offer here. It's a wee bit more work than bunging a foil tray in the oven, but it makes it look like you were in the kitchen for an hour, not 20 minutes. If you give up, the hot fish and chips counter is one of the best in the city. Everything is Oceanwise too.
3825 Main Street, Vancouver
Image credit: En Root Meals, Erin McGann
Erin McGann
Erin McGann is the former Managing Editor for Vancouver Mom and Toronto Mom Now. She drinks just a bit too much coffee, is a bit obsessed about sourcing local food, plays the cello moderately well, spends too much time on Twitter, keeps honeybees on a rooftop, and has a thing for single-malt whisky. Erin is working on a novel set in turn-of-the-century Vancouver, which her husband, son and dog have to hear about all the time, and also blogs at Erin at Large.