Looking to get up close and personal with the man in red without risking the health of your family? This may the the year that technology saved Christmas. Book a call, write an email or set up a zoom chat with Santa Claus this year. And if all our wishes come true, they'll be a vaccine next year, and in 2021 Santa will emerge from behind the camera to greet all the little girls and boys IRL.
>> Where to see Santa in-person
Virtual Santa Canada
December 3-6, 2020 & December 10-13, 2020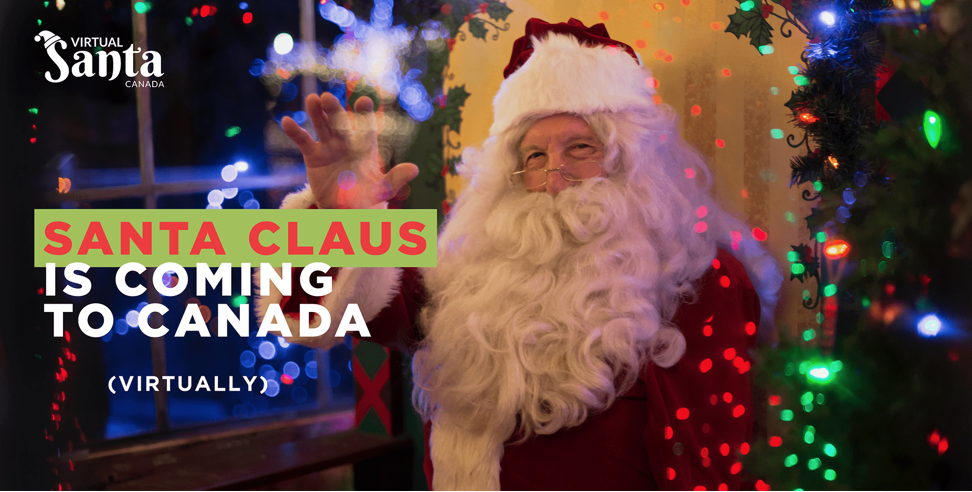 This is a unique way to visit with Santa. During your family's session your child will be able to tell Santa what they are wishing for, take a virtual photo and so much more. All sessions are monitored by helper elves to ensure a seamless experience. All sessions are via zoom. Prices range from $34.99 – $149.99
Sleigh Bells Ring: A Virtual Santa Visit
Presented by the Vancouver Public Library
December 24, 1:30-3 pm
A special someone requested a parking spot this year on the VPL rooftop garden! Grab a cup of hot chocolate and snuggle in for a Christmas Eve afternoon with Vancouver Public Library's Santa from the Yukon. During this special virtual Zoom visit, you'll learn about Christmas traditions in Canada's North. Relax and unwind as Santa reads stories and invites you to share your favourite family holiday traditions. J
>> Join the Zoom meeting a few minutes before the event starts at vpl.ca
Live Calls With Santa
November 22 – December 24 2020
Have a personalized live call with Santa. Best of all this experience is totally personalized – Santa will greet your children by name, talk to them about their interests and will even know they teacher's name. You will also get a recording of the Santa chat.
Packages, which at minimum include a live video chat up to 5 minutes with Santa from his workshop, range from $19.95 to $49.95
Willowbrook Santa
Santa will be hosting video calls via zoom this holiday season. Reservations are available at 5-minute intervals. Your personal Zoom reservation link will be shared with you as soon as you book your reservation below. Check your Spam or Junk folders as emails may end up in those folders.
>> Willowbrook Mall virtual Santa
The Santa Claus
Santa Claus and Mrs. Claus are offering virtual zoom visits from the comfort and warmth of your living room.
Chat with Santa – 15 minutes for $30, 30 minutes for $75
Chat with Santa and Mrs. Claus – 15 minutes for $50 or 30 minutes for $100
Capilano Mall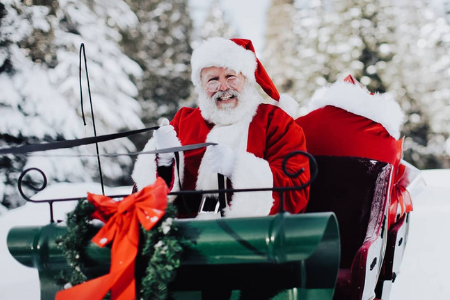 Starting November 21, Santa will be taking zoom calls live from the North Pole! He is excited to hear your child's wish list and have a jolly good time with your child for free.
Email Santa
Santa loves to email! You don't get a photo, but this is fun way to connect with Santa quickly and virtually. You simply put in your information and get a super quick reply from Santa. PS: It's free!
>> Email Santa
Santa Pics app
With this app you can take your own photos with Santa anywhere, anytime! Simply download on your iPhone to get started. Santa Pics uses innovative technology to stage high-quality, life-like pictures and videos with Santa. You can also add other festive objects to your photo. Price $5.49
Pacific Centre – Facebook Live Storytime with Santa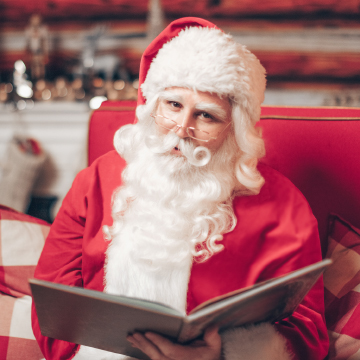 Gather your family at home and tune into Facebook Live for a magical and fun storytime reading all the way from the North Pole! Join Santa on of these four free episodes, as he reads his favourite holiday books and interacts with the audience from the comfort of your home.
Kera Skocylas
Kera is a full-time mom with three kids. She lives in the suburbs of Vancouver and recently started Kids Cuddles Coffee, a 'mommy-news' blog. She loves going on adventures with her kids all over the Lower Mainland. She has a passion for writing and the news. Before becoming a mom she worked at CBC radio and at a local newspaper. Follow her on Instagram @kidscuddlescoffee