Where to find festive holiday fun, drive thrus & light displays
Photo credit: Unsplash
Last updated: December 16 2020
With COVID-19 numbers on the rise and restrictions getting tighter many Christmas events have already been canceled or postponed. But here are some festive fun things to do that are all set to go.
Note: This list is being updated as information comes available. Always double-check that events are still happening before going. And remember to book in advance, wear a mask, keep your distance.
Glow Gardens Langley Drive Thru
December 8, 2020 – January 9, 2021, 5 pm – 10 pm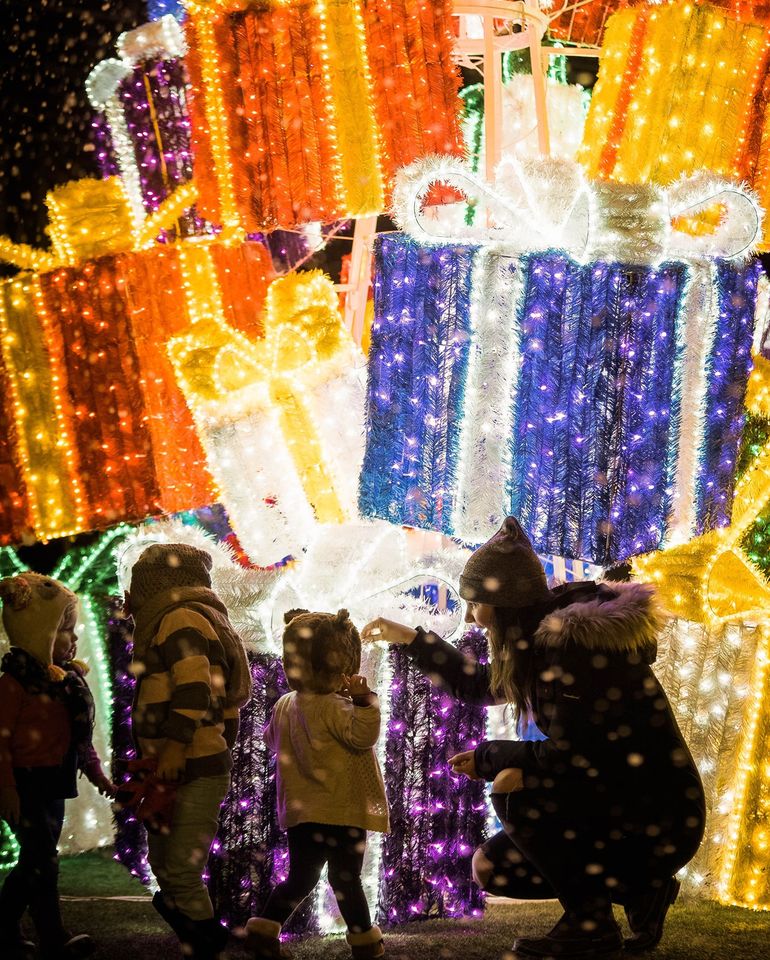 Glow Langley is now drive through festive experience fully approved by the Province. Enjoy the magical light displays from the warmth of your car listening to Christmas music. You can purchase their super fun light up LED Glow cups for $6.99. Keep your eyes peeled for holiday princesses and of course – Santa! $29.99 per car, max 7 people your car pad includes complimentary mini donuts, popcorn and a Glow ornament.
>> Glow Gardens
PNE Winter Lights
December 11-12, 17-23, 28-30, 4 pm to 10 pm
This is a two-kilometre route through a winter wonderland you can enjoy with your family from inside your car. There are nine enchanted lands filled with glowing lights to drive through in your mission to discover Santa. This is an event you don't want to miss and is approved by the Province. Admission for carloads of 4 or less: $39, Admission for carloads of 5 or more: $49
Holiday lights at Granville Island
COVID-19 can't stop the lights from twinkling at Granville Island, and wandering around is free for all. If you feel like doing a little shopping, check out the Net Loft for local gifts to suit all tastes. (Photo credits: Left: @visbrina on Instagram and the photos on the right are via @granvilleisland on Instagram).
St Paul's Hospital Lights of Hope
Winter in the Village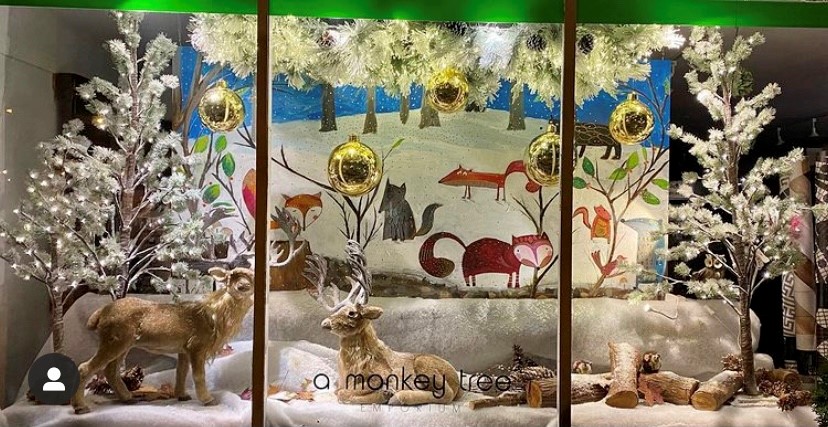 Winter in the Village is underway! Grab your merriest mask and head to Steveston Village to celebrate the season and check out festive holiday fun from December 1 to 31, 2020. Think decorated windows, light displays as well as a mix of virtual and in-person activities.
*Please note that non-essential travel to Richmond is not recommended right now; however, there are activities you can join in virtually from home*
Shine Bright New West
Runs until January 3 2021
Feel all the bright holiday feels as you walk outside and enjoy the Shine Bright New West holiday campaign. Residents, businesses, and community organizations are lighting up the city with festive holiday light displays on homes and storefronts. Please enjoy while respecting the current Public Health Orders.
Grouse Mountain – Lights and Skating
November 21, 2020 – January 3 2020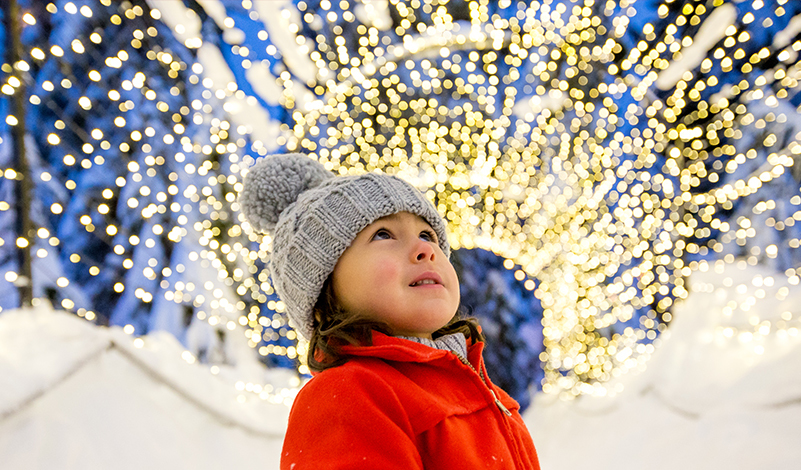 There's no official Peak of Christmas this year but you can still walk through glittering lights, ice skate on an 8,000 square foot mountaintop pond surrounded by snow-topped trees, visit real reindeer and feel the joy of the season.
November 14, 2019 – January 6, 2020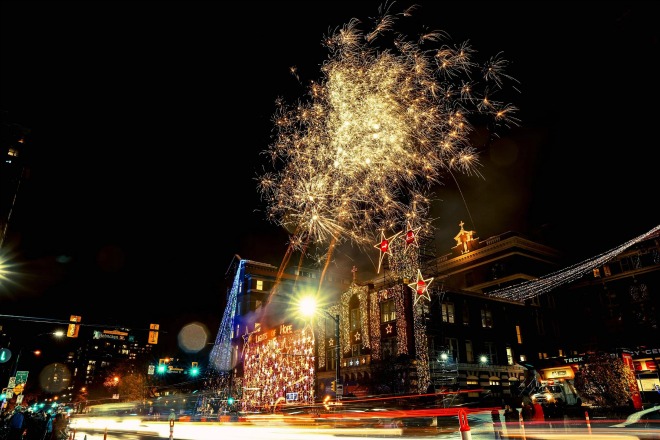 Annually, the towering wall of lights at St. Paul's Hospital on Burrard are lit. This spectacular eye-catching scene never disappoints. There's no fee, and it's on all season long. Additionally, you can watch virtually as well.
Lumiere sculptures at English Bay
Until February 2021
The Lumiere festival may be over but three of the majestic installations will be up until February 2021. Take a wander along English Bay after sunset for a sparkly look at Luna, the orphaned orca, Stanley, the blue heron, and Eugenia, the iconic oak tree, which all pay homage to their local surroundings.
Aldor Acres Tree Farm
November 28 – December 23, 9 am – 5 pm (December 4 & 11 open until 8 pm)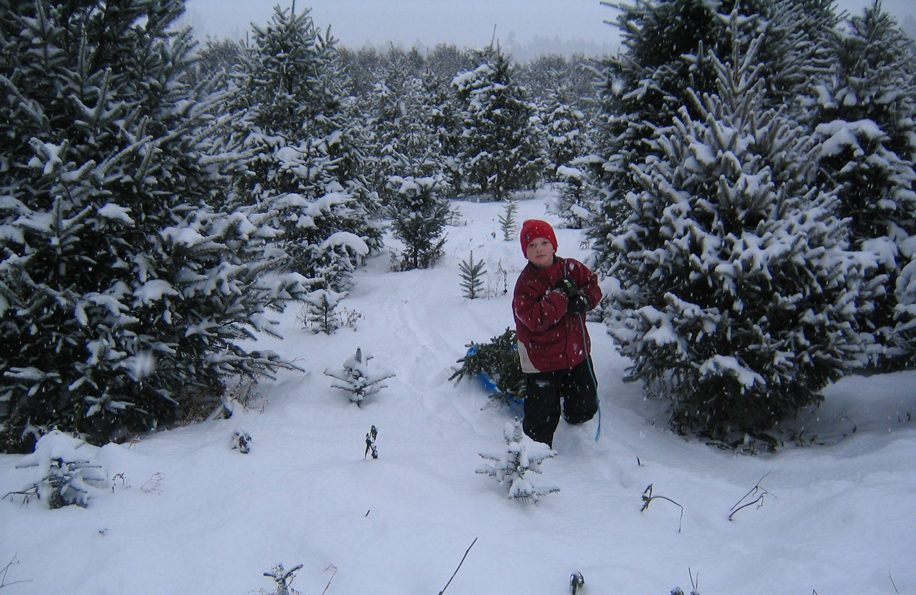 For some outdoor family fun visit Aldor Acres Tree Farm. Bring your family for an adventure. Check out the 'U-Cut' trees or pick up a live potted or fresh cut tree.
Cancelled for 2020
Fly like Santa
November 19 2020 – January 3 2020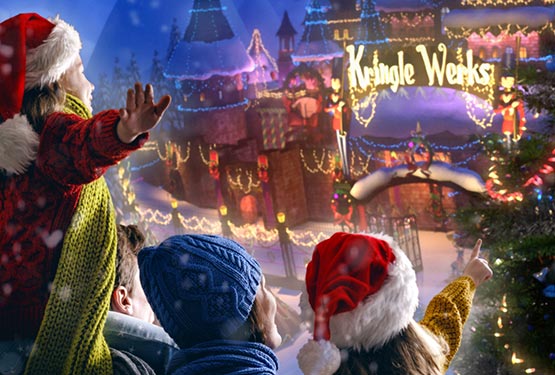 Experience the magic of Christmas this December as you fly across Canada and up to the North Pole with Santa. Stop by the Flying Whale Waterfront Cafe for Christmas festivities—seasonal snacks, beverages and live music. Pro tip: From Monday to Friday with the purchase of any adult ticket get complimentary admission for one child, a cookie and 50% off a souvenir photo.
Canyon Lights
Cancelled due to COVID-19 Public Health Order
Canyon Lights has made some operational changes to ensure the health and safety of visitors and staff to ensure everyone has a fun festive experience. This has been named one of the most spectacular holiday displays in the world. There is so much to see, including the eight tallest Christmas trees in the world. I am already so excited to do this with my kids. Family of 3 or 4 $115 for an annual pass.
Bright Nights Christmas Train in Stanley Park
Cancelled due to COVID-19 Public Health Order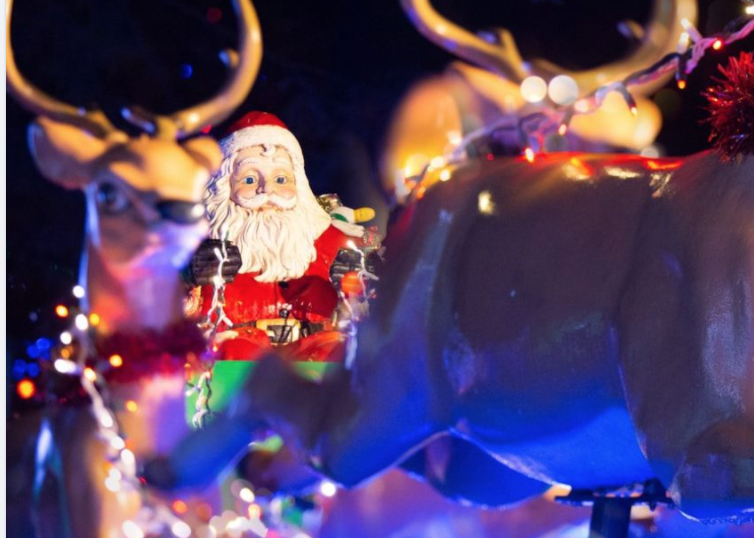 This is my absolute favourite Christmas event to do with kids in Vancouver. The train will be sounding its whistle and taking visitors thought the spectacular light display of Stanley Park. Some things will be different – there will be no plaza lights and Santa won't be visiting. But it will be a phenomenal light display and most importantly, it will be a safe activity for you and your kids.
Besides this event being an unbelievable twinkling spectacle this is the single largest fundraiser for the BC Professional Fire Fighters' Burn Fund. Ages 3 and up – $10, 2 and under – Free (Must buy tickets in advance.)
>> Bright Nights Christmas Train in Stanley Park
VanDusen Botanical Garden Festival of Lights
Cancelled due to COVID-19 Public Health Order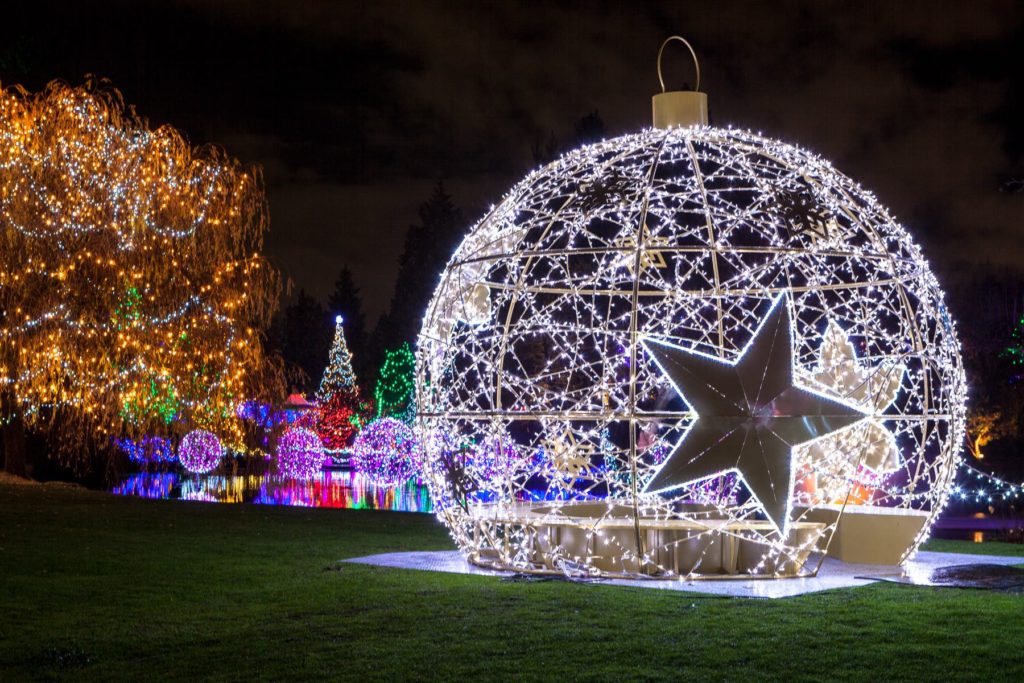 This is one of the most spectacular light displays I have ever seen. They create the most beautiful winter wonderland and have over one million lights. This year visitors will have the opportunity to experience the magical outdoor garden setting on a new one-way path which has plenty of space for physical distancing. Adults – $14, Seniors/Youth – $10, Child (4-12 years) – $8 Child (under 3) – Free (must reserve a ticket)
Burnaby Village Museum Heritage Christmas
Cancelled due to COVID-19 Public Health Order
Experience the old-fashioned magic of Heritage Christmas at the Burnaby Village Museum. Stroll through the 1920's village and enjoy spectacular lights, vintage-themed displays and historical exhibits. The carousel and gift shop will be closed, but there will be a lot of COVID-friendly festive fun going on. Admission is free. Advance reservations recommended.
Kera Skocylas
Kera is a full-time mom with three kids. She lives in the suburbs of Vancouver and recently started Kids Cuddles Coffee, a 'mommy-news' blog. She loves going on adventures with her kids all over the Lower Mainland. She has a passion for writing and the news. Before becoming a mom she worked at CBC radio and at a local newspaper. Follow her on Instagram @kidscuddlescoffee