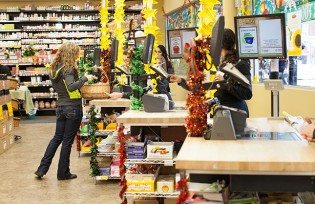 I think I make the same four to five meals every week. When you're busy, the last thing you feel like doing is wandering around the grocery store trying to come up with new ideas. What if you had someone to do the leg work for you ahead of time, and then you just trailed around in their wake? Choices Markets arranged for me to take a tour of my local store with a registered nutritionist. You can do this too – just call ahead and book your free tour. Let them know what kinds of things you need help with and they will be ready and prepared.
For my tour, I let nutritionist Jess Pirnak know I was looking for ways to get more veggies into all of the members of my family, and to increase my son's protein intake.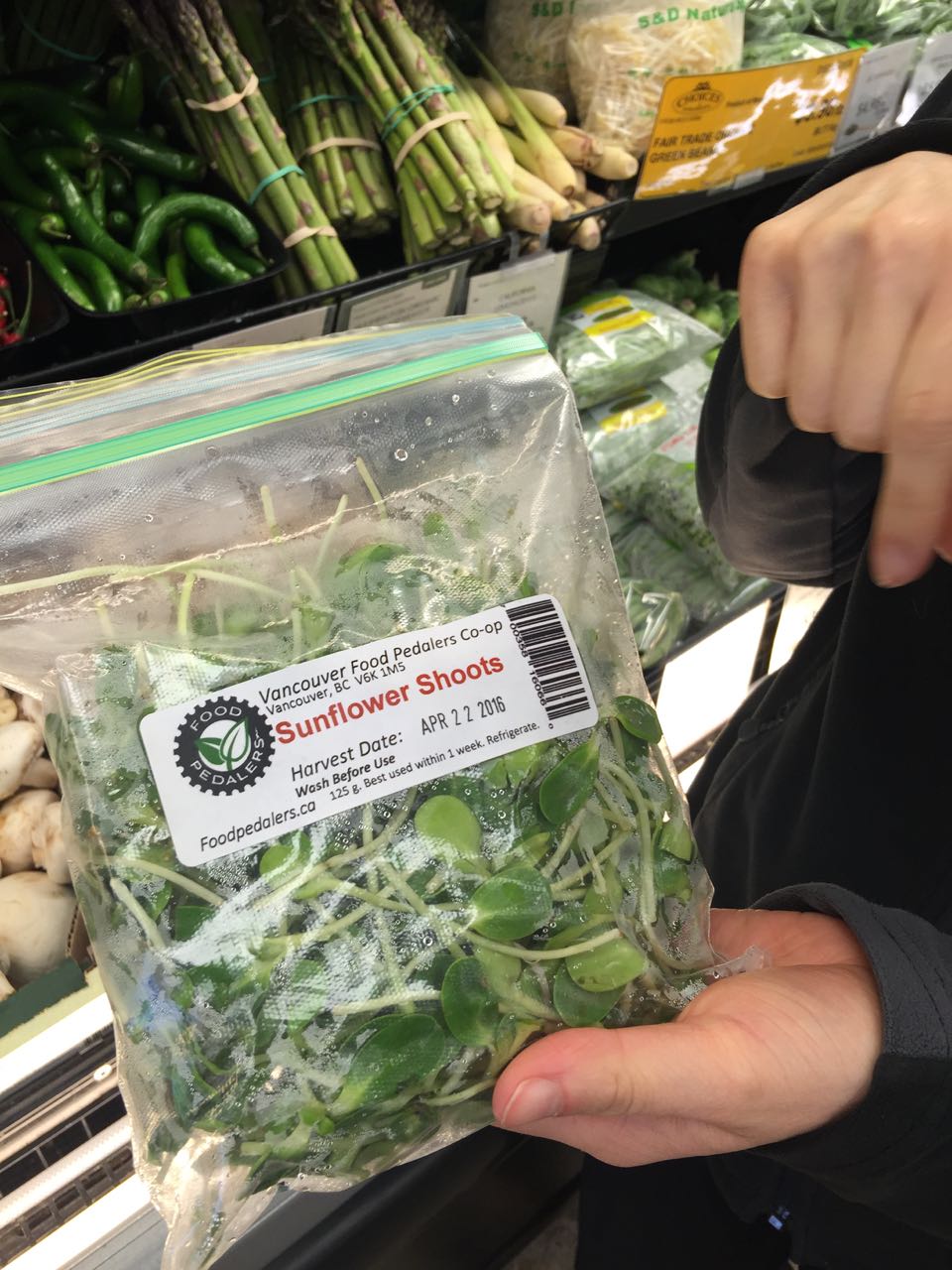 Local choices
Jess took me through the produce section first, and her knowledge of their local products was great. She pulled out some sunflower sprouts grown right here in the city and transported by bike as an easy way to increase greens. We talked about replacing flour tortillas with swiss chard leaves after a quick shot in the microwave, and making oven fries out of parsnips.
The knowledge
The thing about walking around the grocery store with a nutritionist is they take the guess work out of it. Jess had done her homework, so she helped me navigate all the different yoghurts for the ones with the highest protein (generally Greek ones), and showed me how much protein there is in pumpkin seeds (loads!).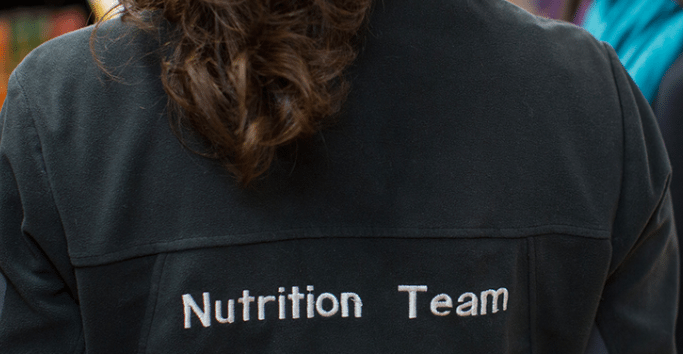 Realistic choices
I was relieved to find Jess didn't expect me to be making everything from scratch. She showed me some great refrigerated baked goods with lots of fibre and protein, dried pasta made from lentils, and we went through the energy bar section to find the best options with the lowest sugar. I like to bake muffins, and she showed me how adding some skim milk powder ups the protein, without using a fancy (and expensive) protein powder.
There's no pressure to buy anything on these tours, indeed nutritionists have days they are in store anyway so it's just part of their job to help people. I came away with some new tools and ideas. I felt like Jess took all the frustration out of standing in front of the shelves, wondering what was the best choice for me would be. And it's free, can't beat that. Book right on their website.
Erin McGann
Erin McGann is the former Managing Editor for Vancouver Mom and Toronto Mom Now. She drinks just a bit too much coffee, is a bit obsessed about sourcing local food, plays the cello moderately well, spends too much time on Twitter, keeps honeybees on a rooftop, and has a thing for single-malt whisky. Erin is working on a novel set in turn-of-the-century Vancouver, which her husband, son and dog have to hear about all the time, and also blogs at Erin at Large.